Singapore has recently launched Asia's inaugural remanufacturing research and development (R&D) center. The Advanced Remanufacturing & Technology Center (ARTC), which is modelled after successful manufacturing R&D centers in the United Kingdom, will develop technologies for the aerospace, marine, automotive, energy, oil & gas and engineering industries.
Singapore company registration specialist Rikvin is confident that the center will serve as a platform to spur more value-added manufacturing activities and catalyze more private-public sector as well as SME-MNC collaboration.
According to the Agency for Science, Technology and Research (A*STAR), remanufacturing technologies will enable businesses to resuscitate end-of-life products into "good-as-new" ones. As remanufacturing is sustainable process that preserves the raw material content as well as the value added during the manufacturing of the product, it is more efficient than recycling. This in turn helps businesses reap greater cost and materials savings which could translate into higher returns.
The three main aspects of remanufacturing include repair and restoration, surface enhancement and product verification. To develop industry-ready technologies in these areas, ARTC will work closely with A*STAR's Singapore Institute of Manufacturing Technology's (SIMTech) as well as Nanyang Technological University.
It has also partnered with six leading multinational companies (MNCs) as well as small to medium enterprises (SMEs) in the said industries to co-develop the technologies. To cement their commitment to the cause, Carl Zeiss, Boeing, Rolls-Royce, ABB, FUCHS and Siemens have signed a Memorandum of Understanding (MoU) with the Center.
"By providing a platform for private-public sector collaboration, the Center is carving a space for SMEs to work closely with industry leaders and tap their expertise. This will in turn make them value-added service-providers that can in turn win bigger RFPs in remanufacturing," commented Mr. Satish Bakhda, Rikvin's Head of Operations.
A report by Global Industry Analysts (GIA) anticipated that the global automotive remanufacturing market will reach US$104.8 billion by 2015. At the moment, the US remanufacturing industry is worth US$53 billion employing 480,000 workers.
"As the demand for remanufactured products remains robust across various industries, we anticipate that entrepreneurs or researchers of value-added manufacturing are in good stead to form a Singapore company. That way, they can also tap a wide variety of public sector funding made available for businesses that can advance manufacturing technologies," added Mr. Bakhda.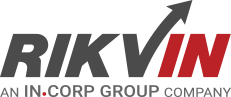 Rikvin's content team includes in-house and freelance writers across the globe who contribute informative and trending articles to guide aspiring entrepreneurs in taking their business to the next level in Asia.