According to its recently-published Global Employment Trends for Youth 2012 report, the International Labour Organization (ILO) furnished that 75 million or nearly 13% of youths aged 15 – 24 worldwide are out of work. This figure represents a 4 million increase since 2007, signifying an uptrend. Furthermore, ILO predicts that the youth unemployment situation will likely remain at the same level in 2016.
To prevent young unemployed people worldwide from becoming increasingly estranged from society and disillusioned about their future, the labor watchdog suggested a slew of measures to spur employment for youths at risk. These include offering tax breaks, incentives to businesses hiring youths and rolling out more entrepreneurship programs to help youths jump-start a career.
"In its report, ILO has said that even in East Asia, which is perhaps the world's most economically dynamic region at the moment, the unemployment rate is 2.8 times higher for young people than for adults. However, Singapore has done much better than its neighbors with respect to youth unemployment rate, which is less than half of the world average," said Mr. Satish Bakhda, Head of Rikvin Operations.
According to Singapore's Manpower ministry (MOM), the unemployment rate of youths aged between 15 and 29 in Singapore is only 5.9% in 2011. This is less than half of the global unemployment rate. Singapore company registration specialist Rikvin has determined a number of national programs and schemes that have helped keep youth unemployment levels low in Singapore.
The Singapore government has embarked on initiatives to provide comprehensive labor market information to help youths get a head start in their work lives. Such initiatives include the Career Compass by Manpower Ministry (MOM), which is a one-stop career guide for students, providing comprehensive and forward-looking information on careers and skills in demand.
"Additionally, MOM has worked with Robert Walters to launch a new job portal called for PMEs (professionals, managers and executives) last month. It aims to make it easier for PMEs to identify and gain access to job opportunities, as well as training and career pathways available to grow their professional careers," informed Mr. Bakhda.
Meanwhile, the Singapore Workforce Development Agency (WDA) is piloting 'Max Talent', a place-and-train program with the Association of Small and Medium Enterprises (ASME) to help SMEs recruit and retain PMEs. "With SMEs hiring more than 60% of the country's workforce, Max Talent offers the interested youths a chance to find out more about career opportunities in SMEs, and receive assistance to apply for these jobs," added Mr. Bakhda.
For young entrepreneurs who have the next big idea in Singapore, they may tap government funding schemes such as the Action Community for Entrepreneurship (Ace) Startup Scheme providing funding support of up to S$50,000 for youths to set up their innovative start-up. ACE also has a supplementary mentoring program for its grant recipients, where startups are paired with experienced entrepreneurs who can guide them in various aspects of the business and help them to grow their companies. This is done through an intensive one-year mentorship program.
"Part of the reason the overall and youth unemployment rate in Singapore is lower than the global rate is that the republic offers the right business ecosystem to facilitate entrepreneurs and investors to set up companies in Singapore. This in turn creates employment opportunities for young people who may in turn, eventually explore entrepreneurship as a possible career path and generate more jobs for other young people," added Mr. Bakhda.
"Additionally, the policy makers understand that in order to sustain a robust and vibrant economy, young people should be given opportunities to enhance their skills and find their own wealth. The ease in doing business and setting up a company in Singapore, the home office scheme, the Productivity and Innovation Credit scheme and other tax rebates add to that success quotient," affirmed Mr. Bakhda.
---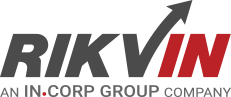 Rikvin's content team includes in-house and freelance writers across the globe who contribute informative and trending articles to guide aspiring entrepreneurs in taking their business to the next level in Asia.