Singapore and Sri Lanka have recently pledged to develop close trade and economic relations through the signing of a Memorandum of Understanding (MoU) at the inaugural Sri Lanka-Singapore Business Forum.
The MoU, which was signed by Singapore Business Federation (SBF) and the Sri Lanka Singapore Business Council (SLSBC), aims to improve information sharing, promote a favorable business climate, increase investment flows and protect the intellectual property between their members. The two parties also affirmed their commitment to further their partnership in the infocommunications technology, biotechnology and pharmaceutical industries.
This MoU comes on the back of another investment cooperation MoU signed between SBF and Sri Lanka's Board of Investment earlier on 15 February this year. The said MoU aimed to deepen collaboration in the private sector and bolster institutional relations between both economies.
Singapore company registration specialist Rikvin acknowledges the latest MoU with Sri Lanka as part of the Republic's concerted efforts to strengthen its network of trade relations with fast-growing economies and create new opportunities for firms that are based in Singapore.
In the same week, Singapore has signed MoUs as well as trade agreements with Colombia and Portugal. Commenting further, Mr. Satish Bakhda, Rikvin's Head of Operations said, "In May alone, Singapore has signed two MoUs with Colombia and four trade agreements with Portugal. It has also sent a delegation consisting of 22 companies to Turkey to explore business opportunities. These trade delegations are symbolic of Singapore's commitment to bolster its network of trade partnerships to serve the needs of its business community."
The latest MoU demonstrates Singapore's commitment to grow its relationship with Sri Lanka. Furthermore, the MoU highlights that both parties have recognised that there are grounds to develop their relationship as well as an understanding to bring it to the next level for the benefit of their economies.
According to data from the Sri Lanka High Commission in Singapore, total trade between both economies have grown almost four fold between 2002 and 2008. In 2002, total trade between both economies registered US$502 million, but in 2010, it registered US$1799 million.
The Ceylon Chamber of Commerce has already announced that it anticipates that trade between Sri Lanka and Singapore is projected to increase substantially in the near term and we couldn't agree more. Singapore firms are in good stead to benefit from this partnership and tap opportunities in the infocommunications technology, biotechnology and pharmaceutical sectors. In time, we could also see more Sri Lankan enterprises set up in Singapore," affirmed Mr. Bakhda.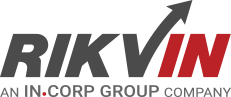 Rikvin's content team includes in-house and freelance writers across the globe who contribute informative and trending articles to guide aspiring entrepreneurs in taking their business to the next level in Asia.