During his recent 2-day visit to Singapore, Mr. Cavaco Silva, President of the Portuguese Republic, witnessed the signing of four agreements between Portugal and Singapore.
The four agreements are as follows:
A Protocol Amending the Agreement for the Avoidance of Double Taxation (DTA) and Prevention of Fiscal Evasion with Respect to Taxes on Income;
An MoU (Memorandum of Understanding) between the National University of Singapore and the Universidade Nova de Lisboa to cooperate in maritime studies.
A cooperation agreement in the fields of Education, Science, Technology, Higher Education, Culture, Arts, Youth, Sports and Media as well as
An agreement on Air Transport.
Additionally, at the Portugal-Singapore Business Forum, Portugal's Minister for Economy and Employment, Mr. Alvaro Santos Pereira affirmed that his nation is re-industrializing itself and is committed to attracting investments in the manufacturing, energy, real estate and telecommunications sectors. In a bid to achieve that, Portugal has introduced zero licensing for up to 98% of industries, entrepreneurship and innovation programs as well as new laws relating to labor, competition, venture capital and insolvency.
"To date, Singapore has signed 20 Free Trade Agreements (FTAs) with 27 economies as well as 69 comprehensive Avoidance of Double Tax Agreements (DTAs). As of April 2012, there are only 11 Portuguese companies with a presence in Singapore. When the Portuguese-Singapore DTA comes into effect, Singapore and Portuguese businesses are in good stead to access either markets more easily and conduct business across borders. We may then anticipate more Portuguese companies to opt for Singapore company setup," said Mr. Satish Bakhda, Rikvin's Head of Operations.
Analysis by Rikvin shows that small Singapore firms are especially at an advantage as they are presented with another high-potential market of 250 million Portuguese-speaking consumers worldwide. Furthermore, those in the high-demand industries such as manufacturing, real estate, energy and telecommunications are in good stead to pitch for large-scale RFPs that could put their businesses on the map.
According to data from International Enterprise Singapore, bilateral trade between Singapore and Portugal registered over S$298 million in 2011 after expanding by 40%. At the same time, imports from Portugal grew by 45% and exports increased by 35.2% over the same period. Meanwhile, Moody's has affirmed that Portugal's bailout program was on track
"This is an optimistic outlook. As Portugal's consolidated cash deficit in Q1 was well under the bailout plan limit, we are optimistic that Singapore's partnership with Portugal will play a role in catalyzing its economy and create mutually beneficial opportunities for Singapore's business community and professionals as well as Portugal's," affirmed Mr. Bakhda.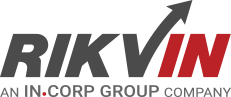 Rikvin's content team includes in-house and freelance writers across the globe who contribute informative and trending articles to guide aspiring entrepreneurs in taking their business to the next level in Asia.