Speaking at last week's IBN International Symposium, Second Minister for Trade and Industry (MTI) S Iswaran affirmed that the MTI is committed to investing $16.1 billion within a 5-year period to bolster Singapore's Research and Development (R&D) sector under the RIE2015 (Research, Innovation, and Enterprise 2015) plan.
Established in 2011, the RIE2015 plan aims to boost innovation and value creation within the city-state. Focusing on R&D as an integral component of Singapore's overall economic strategy, the program supports Singapore's long-term vision of becoming an innovation-driven economy.
In his speech, Mr Iswaran further stated that in less than 2 decades, the Republic's R&D expenditure has increased tenfold, from S$760 million in 1991 to S$7.4 billion in 2011. This puts Singapore on track to become one of the world's most research-intensive, innovative, and entrepreneurial economies like Sweden, Finland and Denmark.
Strategic Foresight
Among the MTI's most noteworthy programs is the use of strategic foresight to identify viable projects with potential economic implications within a 5 or 10 year period. Through a small team known as the Futures Group (FG), the agency watches trends on the horizon and collates them into insights with long-term viability.
Such strategic planning efforts include monitoring anticipated events, evaluating issues from diverse perspectives, predicting potential "futures" and crafting solutions for these eventualities, among others. In so doing, the agency is able to translate ideas into actionable concepts that impact policy-making.
In the context of R&D, the use of foresight puts Singapore at the forefront of new innovations. The agency's ability to forecast trends in technology, for example, allows Singapore to develop solutions ahead of the competition. Ultimately, the goal is for a greater pace of innovation as a result of knowledge-based strategies.
For Singapore company incorporation specialist Rikvin, Singapore's ability to leverage strategic foresight in innovation is a key strength of the city-state's thriving Research and Development (R&D) sector. By anticipating potential outcomes and developing solutions for the future, Singapore is at the precipice of becoming Asia's Innovation Capital.
Commenting further, Mr. Satish Bakhda, Head of Operations at Rikvin said, "In essence, Singapore is one of the world's most competitive economies precisely because of our adaptive capacity to anticipate trends and deploy resources to formulate long-term solutions. As it is, last year, we've been ranked by INSEAD as the most innovative country in Asia and the third in the world for the 2nd year running. With our concentrated efforts, Singapore is in good stead to maintain its standing as one of the most innovation-driven, research-intensive economies in the world."
"In addition, it is important to note that Singapore's continued emphasis on innovation is consistent with the Republic's current thrust for productivity-led growth. Given current macroeconomic headwinds, we must focus on high-value sectors such as research and development, which is more insulated against inflationary pressures. On the domestic front, a boost in the R&D sector means job creation on one hand, and opportunity for entrepreneurs who wish to start a Singapore company on the other," he said in conclusion.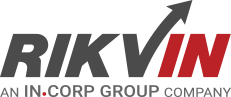 Rikvin's content team includes in-house and freelance writers across the globe who contribute informative and trending articles to guide aspiring entrepreneurs in taking their business to the next level in Asia.