Singapore's Deputy Prime Minister and Finance Minister Tharman Shanmugaratnam, through a post in the social networking site Facebook, remarked that the Republic's productivity level is comparatively low vis-à-vis that of most developed countries, particularly in the context of the restaurant industry.
The Minister was reacting to a Sunday Times article that featured the manpower difficulties of local restaurants in anticipation of the busy Chinese New Year season. In spite of efforts to hire additional staff, such as increasing wages, most establishments are unable to attract even part-time workers.
While the current congestion of the labour market plays a part, Mr. Tharman pointed out that a more lenient Singapore work pass framework is not a viable long-term solution. Rather, he said, the solution has to be more fundamental in nature.
Emphasizing the need for productivity-enhancing measures, he cited establishments in Europe, the United States, and Japan as examples of restaurants with a lower number of staff with higher productivity rates; i.e. fewer workers who handle more duties and serve more tables. These employees are also highly-trained, well-compensated, and highly-motivated. Overall, these factors translate to an effective and productive workforce, which in turn translates to a better bottom line.
Commenting on Mr Tharman's statement, Mr. Satish Bakhda, General Manager of Singapore work visa specialist Rikvin, said, "I completely agree with Mr. Tharman. Domestic firms need to confront the new reality of a more restrictive foreign worker policy, and as such, make adjustments at the core level to compensate for an increasingly tight labor market."
"At the core, what we need is a new way of doing business. For example, restaurants need to consider computerization or automation to increase the efficiency of their operations. Cleaning, inventory and seating systems, and the like can be automated to eliminate the need for additional manpower. Ordering can be done through a restaurant's website, or via tablets, such as iPads, as the customers wait to be seated. In the same strand, seating can be arranged via iPads as well," he added.
"In addition, we need to train workers to multi-task such that fewer employees are needed to perform more functions. Of course, we also need to offer higher wages and incentives to reward good work and thus motivate our employees to be more productive," he added.
"With proper implementation, these productivity-focused measures can generate long-term benefits. Granted, some investment is needed at the onset. However, there are a number of government programs that can assist SMEs through the transition. The Singapore PIC Scheme, for example, is an excellent initiative that promotes skills upgrading in every sector," he said.
In conclusion, he reiterated, "Singapore's economy has been, to a large extent, dependent on basic-skilled foreign labor. But given the new reality, restaurants as well as SMEs across industries must learn to adapt and evolve towards productivity-led growth. As Mr. Tharman himself stated, productivity is ultimately the key to upgrading our standards of living."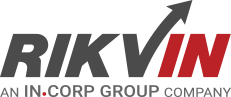 Rikvin's content team includes in-house and freelance writers across the globe who contribute informative and trending articles to guide aspiring entrepreneurs in taking their business to the next level in Asia.