According to the recent "SME Business and Budget 2013 Sentiments Survey" report, approximately 88.4% of small and medium-sized enterprises (SMEs) disclosed that Singapore's escalating manpower costs are their biggest concern for the year.
The survey, released by the Association of Small and Medium Enterprises (ASME) earlier this week, revealed that an overwhelming 87.9% of SMEs experienced an increase in operating expenditures in the preceding year, attributed mainly to a surge in manpower and rental costs. Moreover, 87.7% of respondents fully expect that operating costs will keep on increasing for the rest of 2013.
Analysis from Singapore visa specialist Rikvin indicates that the tightening of the Singapore work pass framework, the increase in foreign worker levies, the decrease in the foreign worker dependency ratio ceiling, and the tight labor market will further drive manpower costs up, thus affecting hiring costs and output in the near term. In addition, as there will be no U-turn in foreign worker policies, firms must adjust and transition to this new reality. To help SMEs cope with these factors, the government must provide a range of specific productivity incentives.
In line with this, about 68.8% of respondents have expressed hopes that the upcoming national fiscal budget will include provisions to help local firms fill the manpower gap. Approximately 53.6% of respondents are hoping for incentives to increase productivity, such as, for example, improving the general provisions and scope of the Singapore Productivity and Innovation Credit (PIC) Scheme.
Commenting on the report, Mr Satish Bakhda, General Manager at Rikvin said, "Although there are a number of productivity management programs available to date, such as the PIC scheme or SPRING's Innovation and Capability Voucher (ICV), it is important to note that some SMEs have found them hard to tap."
"I therefore support the proposal to improve the PIC scheme. For one, I agree that the program should be extended until 2012. Secondly, I agree that the scheme must be wider in scope, and should increase its coverage to include a broader range of capability-boosting equipment and activities. Further, I agree that higher cash payouts are necessary," he continued.
"In general, SMEs need more targeted incentives during this challenging period. To achieve the Republic's goal of an annual 2-3% productivity growth, we need, for example, a substantial capital outlay for improving internal capabilities, be it through advanced manpower training or through investments in basic equipment and automation. That said, I fully anticipate that these issues will be addressed in Budget 2013, and I believe that SMEs can look forward to new productivity-focused programs to be rolled out this year," he said in conclusion.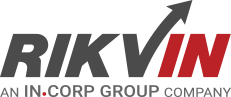 Rikvin's content team includes in-house and freelance writers across the globe who contribute informative and trending articles to guide aspiring entrepreneurs in taking their business to the next level in Asia.