Singapore Company Registration specialists Rikvin supports the Lion City's call to enhance its resources and commodities capabilities in a bid to woo more manufacturing firms to opt for Singapore company incorporation.
In a recent interview with Reuters, Dr. Beh Swan Gin, Managing Director of Singapore's Economic Development Board (EDB), said that Singapore's manufacturing sector, which supports the Republic's key economic pillars, will continue to play a vital role in an economy traditionally-dominated by the services sector.
The Board also aims to build on the growth momentum of the commodities and natural resources markets to meet the needs of global firms that are headquartered in Singapore. The move to diversify is said to be key to consolidating Singapore's position as the 'control tower' for global companies that plan to expand and adjust their investment strategies in Asia.
Analysis by Rikvin shows that the manufacturing sector, which consists of pharmaceutical, aerospace and electronic industries, currently contributes 20 – 25% of the Republic's economic output. The sector is set to grow following significant investments from global firms like Rolls-Royce and Abbott Laboratories.
Commenting on the new plans, Mr. Satish Bakhda, Head of Operations, Rikvin said, "EDB has given the green light to global firms looking to be a part of Asia's incredible growth story. Singapore has the skills-base, business policies and infrastructural capabilities to provide a highly-attractive operating environment to leading manufacturing firms."
"Furthermore, the ongoing growth experienced by global pharmaceutical companies here is testament to Singapore's strength as a headquarters and manufacturing location. For example, biomedical output has grown by 33.8% in the first two months of this year, a promising indication of the returns that could be reaped if Singapore continues on this trajectory," Mr. Bakhda added.
Singapore has also committed to expand international agreements on double taxation, free trade and investment guarantees to help foster "the best possible operating environment" for international business.
The strategy comes on the back of a recent announcement that Singapore's high ranking in the recent Economic Intelligence Unit (EIU) Hotspots survey. The report assessed the competitiveness of 120 of the world's major cities. Singapore emerged with the pinnacle position in Asia and was only surpassed by London (2nd) and New York (3rd) globally.
"We are optimistic that EDB's new plans will bolster Singapore's manufacturing sector and compel international firms to establish their manufacturing presence here by opting to form a Singapore company," affirmed Mr. Bakhda.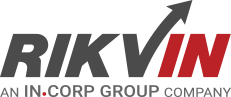 Rikvin's content team includes in-house and freelance writers across the globe who contribute informative and trending articles to guide aspiring entrepreneurs in taking their business to the next level in Asia.