Social Media Intelligence specialists, webfluenz has headquartered in Singapore to serve a growing client base in the Asia pacific region. Webfluenz has offices in London, Mumbai, Bangalore and Singapore.
Webfluenz offers a sophisticated social media intelligence system of the same name that provides businesses and agencies the ability to Listen, Monitor, Analyze and Engage with conversations in the social media and real-time web. The flexible and detailed system is designed to apply natural language processing (NLP), semantic search algorithms, advanced data mining and pattern recognition to search through various social media and real-time web platforms.
The insights then translate to real time intelligence which in turn enhances a brand's ability to create a competitive advantage throughout the markets in which they operate. Webfluenz's clients include TNS, Starcom Mediavest group and American Express.
Mr. Bharani Setlur, CEO of webfluenz, cited Singapore's talent pool and business-oriented policies as two top reasons to form a Singapore company. Commenting further on the decision, Mr. Setlur added, "Singapore is a well-regulated financial center with high safety standards, talented workforce and strategic geo-location, this coupled with our growing customer base in the Asia Pacific region reaffirmed our decision to base ourselves out of Singapore."
Moving forward, webfluenz aims to grow the business across all markets in Asia. Elaborating on the company's goals, Mr. Setlur added, "Our technology is designed to process multilingual chatter in the social media and real-time web to produce sophisticated market intelligence. Given the diversity of Asian markets especially in terms of languages, this capability has, and is giving us a strategic edge. We are constantly rolling out new languages to cover all the markets and give brands an opportunity to understand and engage with their consumers in their own languages."
Echoing the sentiment, Mr. Satish Bakhda, Head of Rikvin's Operations, said, "More brands are tuning in to social media platforms to engage with customers as well as measure their sentiments. This uptrend will bode well for webfluenz as more firms see the value of mitigating communications fiascoes by listening to social media chatter in various languages and in real time."
Following a recommendation from his financial advisors, Mr Setlur consulted with Singapore Company Registration specialists Rikvin for assistance with Singapore company incorporation as well as nominee director, registered office and corporate secretarial services.
Commenting on the process of setting up Webfluenz in Singapore, Mr. Setlur affirmed, "Our experience has been very good. Rikvin's consultants were very helpful and prompt to respond to every query we had."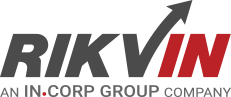 Rikvin's content team includes in-house and freelance writers across the globe who contribute informative and trending articles to guide aspiring entrepreneurs in taking their business to the next level in Asia.