Singapore Company Registration specialists Rikvin has launched a free Singapore company name check service today. The service, which is the first of its kind in Singapore, allows entrepreneurs to quickly check the availability of their desired Singapore company name and web domain in one swoop.
The service also aims to help entrepreneurs embark on their Singapore Company Registration journey on the right foot and protect their brand mindshare in the process.
Commenting on the service, Mr. Satish Bakhda, said, "There is no point in securing a company name without the corresponding web domain as the brand mindshare will be lowered. Hence, we bundled both services to help entrepreneurs to arrive at a suitable company name that dovetails with their desired web domain. This will then speed up their Singapore company incorporation process."
Rikvin's Singapore company name check service helps entrepreneurs confirm the web domain availability of their desired company name with the dot.com, dot.net, dot.sg and dot.com.sg suffixes.
How will this help the Entrepreneur for Singapore Company formation?
Analysis by Rikvin shows that a desired Singapore company name, although available, is still subject to the approval of Singapore's Accounting and Corporate Regulatory Authority (ACRA). ACRA restricts the registration of a Singapore company name that is 1) undesirable or obscene, 2) identical to the names of existing enterprises or 3) identical to names reserved in its register.
"As the process of deciding on a company name is one of the initial steps to form a Singapore company, it is best to get it right the first time around. In order to avoid rejection, we encourage entrepreneurs to select names that are unique, decent and do not resemble or compete with existing trademarked company names."
"In this light, Rikvin's free company name check service, along with the expert advice of our corporate secretarial team, lets an entrepreneur quickly grasp what his options are. We anticipate that this service will encourage more entrepreneurs to start a Singapore company more effectively," added Mr. Bakhda.
Related links: Singapore Company Name Check – Terms of Use
Before establishing a business, check the company name availability
We are experts when it comes to Singapore's company registration. Thousands of companies rely on us.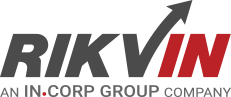 Rikvin's content team includes in-house and freelance writers across the globe who contribute informative and trending articles to guide aspiring entrepreneurs in taking their business to the next level in Asia.