What better time to start a company in the manufacturing sector in Singapore! Trade and Industry Minister Chan Chun Sing has announced a new 10-year plan to grow Singapore's manufacturing sector by 50 percent — which is required if the industry is to keep its approximate 21 percent share of gross domestic product (GDP).
Mr Chan said a large part of the initiative is to rely less on cheap foreign labor and create more high-skill jobs for Singaporeans, which will raise the global competitiveness of Singapore's manufacturing base.
At the time of writing, Singapore's manufacturing sector makes up approximately 21 percent of the total GDP, totalling around $106 billion. Manufacturing is also significant to the Singapore workforce, employing around 450,000 workers, which equates to about 12% of Singapore's total employment.
COVID-19 'positive' effect on Manufacturing Sector
Despite the challenges of COVID-19, the manufacturing sector actually expanded for the last six consecutive months of 2020 and is thought to be a key driver for total economic growth in 2021.
Expanding on the unique situation, Mr Chan spoke after he visited the precision engineering company Univac.
"In a Covid and a post-Covid world, having a more diversified economy is important for us," he said.
The visit to Univac was not coincidental, given that biomedical electronics and precision engineering sub-sectors were among the few economic highlights of a Covid economy.
Mr Chan added that Covid-19 has shown that the global economy can often come down to who has the most valuable capabilities and goods to trade.
"In the fight against Covid-19, securing essential supplies sometimes became a barter trade, and may continue to be so as we see global supply chains continue to be disrupted," he said.
"So whether people will sell us things or not, very often (this) also depends on whether we have things that other people value that they want to obtain, beyond just an issue of whether people are willing to pay the price for it," he added.
Explaining the goals for manufacturing growth, Mr Chan noted that the 2030 goal of 50 percent growth would, in fact, be in line with its performance of the previous ten years. The major hurdle to keeping this pace would be relying less on cheap foreign labor, and investing in higher-skilled local labour. Mr Chan added that if the manufacturing workforce were to continue to make up about 12 percent to 15 percent of the total workforce, finding high-skilled jobs would be a priority.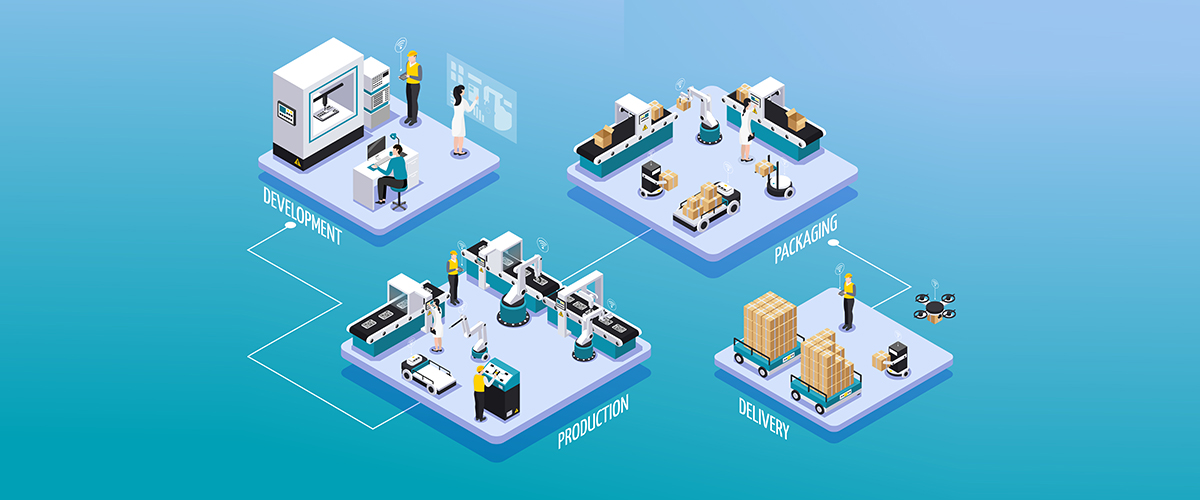 Related Read: 10 booming industries in Singapore for you to start a business in 2021!
To achieve this shift from foreign workers to local high-skill jobs, Mr Chan stated that Singapore would have to increase its competitiveness through quickly innovating and producing high-value products, rather than the existing reliance on low-cost, low-skill labour.
"In the past, many of the older generation of manufacturing that depends on cost competitiveness … will increasingly be displaced by cheaper alternatives in other countries," Mr Chan stated.
Instead, beyond the 50% increase in value, we want to see a greater proportion of our manufacturing going into advanced manufacturing, where the competition is not based on cost but based on the intellectual property that we can generate, the quality of the products and the precision that we can provide for the sector.
---
Government's Strategy to Grow Manufacturing Sector in Singapore
With such a steep challenge ahead, the Government has created a three-pronged strategy.
 Attract the best global and local companies to help Singapore
Firstly, Singapore must attract the best global and local companies to help Singapore stay as a critical global trade node. Mr Chan noted that Singapore is already a key location for the world's largest semiconductor companies, for instance, Infineon and Micron. Mr Chan added, "Having two of them in Singapore is good news, but of course, we aspire to do much better, with many more of our companies in the same league as these frontier companies."
Create higher-paying job opportunities for Singaporeans
Secondly, Singapore will need to dramatically increase its efforts to grow its local advanced manufacturing enterprises to create higher-paying job opportunities for Singaporeans.
Promising manufacturing companies will have customised support to help them grow through multiple programmes like Scale-Up SG, a two-and-a-half-year programme that helps stimulate growth for local companies.
Local manufacturing enterprises will also have the ability to collaborate with established and leading manufacturing companies through the Global Innovation Alliance, which is a network of local and global innovation partners.
Encourage young Singaporeans to take up engineering and manufacturing qualifications
Thirdly, the Singapore Government will work with universities and polytechnics to encourage young Singaporeans to take up engineering and manufacturing qualifications.
"Manufacturing is no longer about repetitive tasks done in a structured environment. In fact, today, the biggest challenge for the engineering and advanced manufacturing sector is how fast we are able to innovate and prototype new products and services," he said.
Further to this, Mr Chan noted that the Government would continue to help upgrade existing local workers' skills in the manufacturing sector by enlisting trade associations and chambers like the Singapore Manufacturing Federation.
Upon being asked about the relevance of the Industry Transformation Maps (ITMs) to the 2030 manufacturing goal, Mr Chan stated that the ITMs would apply in a more targeted manner for specific industry sub-sectors.
Since its inception in 2016, there have been 23 ITMs created, with five for manufacturing sub-sectors: marine and offshore, aerospace, electronics, energy and chemicals, and precision engineering.
---
Listen to our Podcast: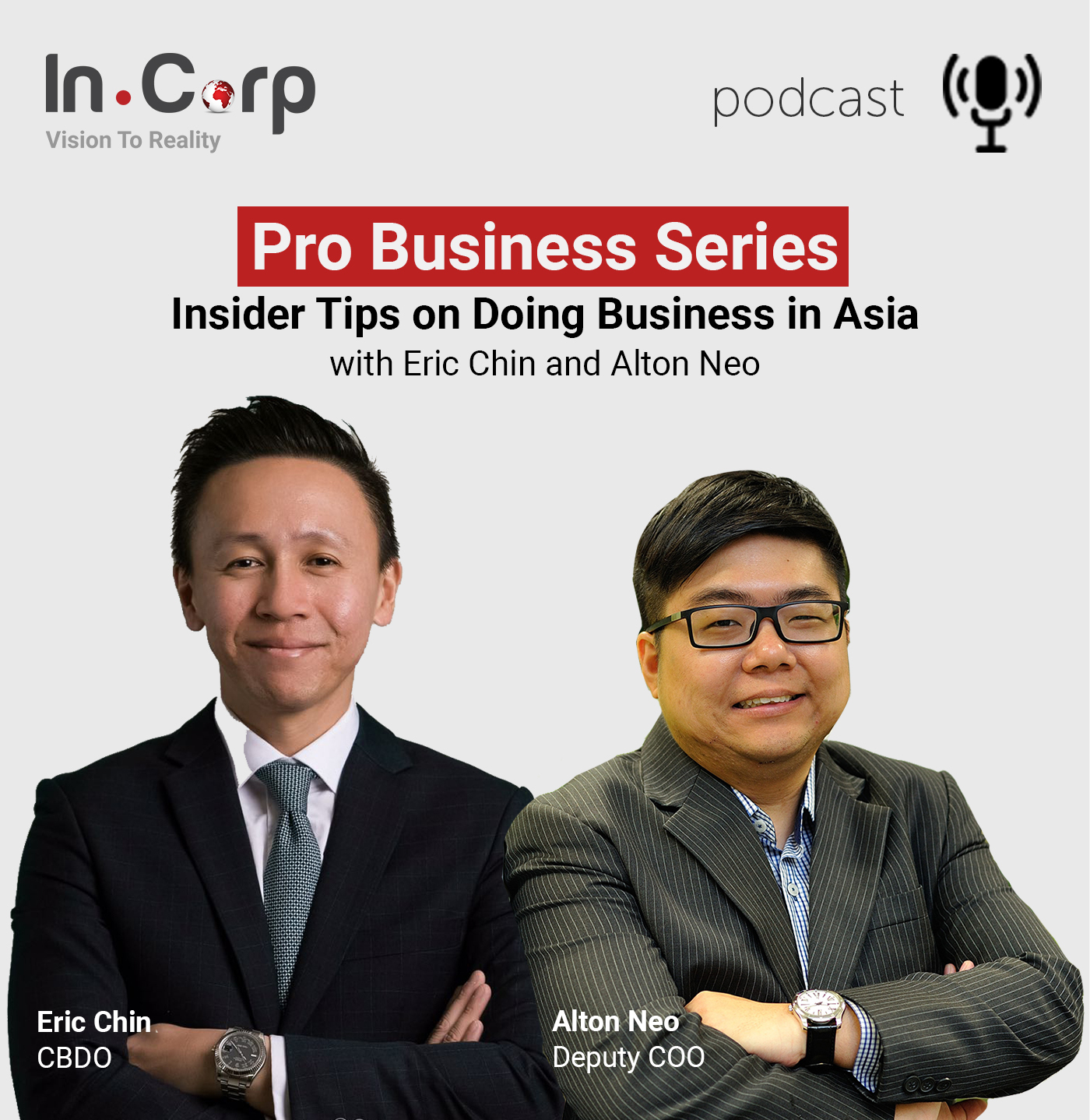 How Rikvin can help
Beyond incorporating a company in Singapore, we ensure that your business needs are met at every stage. Through quality advice and service, we are here to help you scale up your business and thrive.
For all your business plans this year, be it in the manufacturing sector or other industries, we got you covered. Feel free to get in touch with our team anytime!
---
Start your manufacturing business in Singapore today
Beyond company incorporation, we provide accounting, corporate secretarial, payroll and many more services for all your business needs.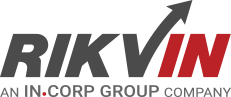 Rikvin's content team includes in-house and freelance writers across the globe who contribute informative and trending articles to guide aspiring entrepreneurs in taking their business to the next level in Asia.