As part of your tax obligations as an employer in Singapore, you are required to prepare and submit Form IR8A for your foreign worker along with supporting documents by March 1 each year. Let's go over what Form IR8A is, to whom it applies, and how you can submit them to the Inland Revenue Authority of Singapore (IRAS) for your employees.
Table of Contents
What Is IR8A and Its Related Documents?
In Singapore, Form IR8A is a mandatory tax document that is to be submitted to IRAS every year. Its purpose is to inform IRAS of your employees' earnings.
Depending on whether your employee is a foreigner, there are also supporting documents that must be submitted with Form IR8A, including, Form IR8A and supporting Appendix 8A, Appendix 8B, or Form IR8S.
Form
Required For
Form IR8A for YA 2022
All employees:

Full-time resident employee;
Part-time resident employee;
Non-resident employee
Company director (including a non-resident director);
Board members receiving Board/Committee Member Fees;
Pensioner; and

Employees who have left the organization but were in receipt of income in 2021 (e.g. stock options gains)

Note:

For employees' overseas posting not incidental to Singapore employment, please note that it is not compulsory for employers to state the amount of overseas employment income in Form IR8A. Employers participating in AIS are only required to select "Income from Overseas Employment" under the "Exempt/Remission Income" indicator.

Appendix 8A for YA 2022
Employees who were given benefits-in-kind, e.g. fringe benefits or other non-cash perks.
Appendix 8B for YA 2022
Employees who obtained profits or gains from Employee Stock Option Plans (ESOP) or other forms of Employee Share Ownership (ESOW) Plans.
Form IR8S for YA 2022
If the employer has made excess CPF contributions to the employee, and/or have or will have claimed CPF refunds.
How Do You Submit Form IR8A in Singapore?
1. Submit Through AIS
The Auto-Inclusion Scheme (AIS) for Employment Income allows Singapore employers to file the IR8A information electronically. The information submitted is then automatically included in the employees' income tax assessment, which simplifies things for both employer and employee.
Participation in AIS is mandatory for all employers with six or more employees, and it is opt-in for employers with five or fewer employees.
We recommend you provide your staff members with copies of their individual IR8A forms for their records.
If you have any doubts as to whether your company is registered for AIS, you can check via this IRAS Service.
While it does tax time to set up your IRAS initially, in the long term it will save time over a hardcopy submission — employee information will update automatically each year so that you don't have to submit it manually.
If you would like to check if your payroll software already supports IR8A, you can read the IRAS List of Supporting Payroll Software Vendors for the AIS for 2023.
Also read: 7 ways to reduce your personal income tax in Singapore » 
2. Submit Manually
If you prefer to submit your IR8A forms manually, you can do so until December 2023. You can download the Offline Application for IR8A forms here.
Alternatively, you provide IR8A and its related forms to your local and foreign employees before March 1 so they can file them themselves.
Related Service: Can your payroll process be more effective? Check out our efficient cloud-based payroll software!
Conclusion — Where to Next for Your IR8A?
While we have done our best to provide you with a basic overview of your IR8A responsibilities, tax will never be a simple responsibility. There are of course always other tax factors at play, and in our experience, there is always room to optimise one's tax obligations.
If you don't have the time or resources to organise your IR8A (or any of your tax obligations for that matter), we have an expert team of tax specialists who are more than happy to help you with your tax needs. Tax needn't be a burden, and we're here to demystify the system for your benefit.
The end goal, of course, is that you hold on to more of your profits, all while spending less time on taxes, and more time on running your business.
If you have any questions about how to find a trustworthy partner to help with your IR8A or other tax responsibilities in Singapore, please do contact us — it's both our job and pleasure to assist.
Let Us Help Reduce Your Singapore Tax Burden in 2023
If you need help with your IR8A or other tax responsibilities, please do contact us — Our team of tax experts ensure that your taxes are filed on time and without any hassle.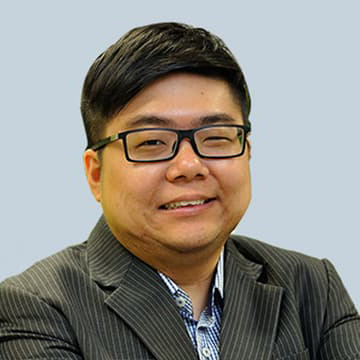 Alton has deep technical expertise in the Singapore Financial Reporting Standards as well as hands-on experience in accounting for publicly-listed entities and growing enterprises in Singapore. Beyond that, Alton also provides expertise to fund managers and family offices on structuring.