Vietnam has been well-known to foreign investors for its ideal location for investments and businesses. Strategically situated right in the center of Southeast Asia, Vietnam shares borders with the new economic giant China, is close to international shipping routes and big markets in Asia, boasts a long coastline and has two major cities, namely Hanoi and Ho Chi Minh City in the north and south respectively.But, there is more to Vietnam than just a strategic investment destination. It is also a perfect place to register your business in Vietnam.
Throughout the years, Vietnam has been crowned one of the fastest growing economies not only in Southeast Asia but also in the world. Furthermore, while many of the countries have suffered from economic recession due to the COVID-19 pandemic, Vietnam appears to be unaffected. Successfully combating the crisis, Vietnam has seen a GDP growth in the third quarter of 2020 to 2.6% year-on-year.
As the new year is already in front of our eyes, this article discusses the top 5 reasons Vietnam should be your market to expand in 2021.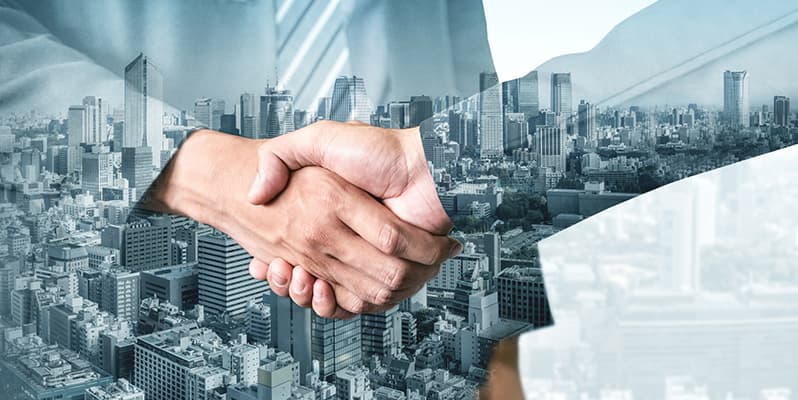 Why Expand to Vietnam in 2021
1. Trade agreements
The government of Vietnam always strives to make it easier and more convenient for foreign investors from around the world to do business in the country. One of the initiatives to encourage more foreign investments is through a trade agreement. A trade agreement can also support economic growth of a country.
Until now, Vietnam has had several trade agreements, including the Free Trade Agreement with South Korea (came into effect in 2015), the Economic Partnership Agreement with Japan (signed in 2009) and agreements with other countries such as India, China, New Zealand, Australia and Russia.
The most notable trade agreements that just came into effect recently in 2019 are the EU-Vietnam Free Trade Agreement (EVFTA) and the ASEAN-Hong Kong, China Free Trade Agreement (AHKFTA). Furthermore, Vietnam is also a member of the ASEAN Free Trade Area (AFTA).
As of 2019, Vietnam was the European Union's largest trading partner, recording an import value amounting to 34.4 billion EUR, a significant growth compared to 2009 with 6.7 billion EUR. Investors from the European countries who want to invest in Vietnam can enjoy noteworthy benefits such as elimination of up to 99% import tax, bureaucracy and repeating red tape reduction, trade barrier lowering and low-risk and safe trades with Vietnam.
Similar to the EVFTA, the AHKFTA also brings benefits for investors from Hong Kong, including tariff reduction, restriction reduction for service trade, prolonged business stay period and more secured investments. In 2019, Hong Kong was the second biggest investor in Vietnam with an investment value of 7.8 billion USD.
2. More and more investor-friendly policies
According to a report by the World Bank, Vietnam ranked 70 out of 190 economies in total, with the overall score of 69.8 in terms of ease of doing business in 2020. This is not without reasons. Two of the biggest initiatives that have been implemented by the government are related to business capital and taxes.
Unlike many other countries around the world, Vietnam requires no minimum capital contribution in most business sectors. This has resulted in lower entry barriers and cost-effective, flexible investments throughout the country.
What is more, when it comes to taxes, the General Department of Taxation in Vietnam has significantly improved its IT infrastructure, making it much quicker and easier for businesses to settle their tax obligations.
3. Added investment incentives for foreign investors
Currently, based on industry, large-scale manufacturing companies with total investment value of more than 500 million USD or more than 250 million USD with conditions as well as high-tech companies focusing on information technology (IT), software production, automation, scientific research, material technology and biotechnology can enjoy tax holidays and lower corporate income tax (CIT).
Starting in January 2021, there will be more industries or sectors that are eligible for tax incentives, in accordance with the newly enacted law, The Law on Investment 2020 of Vietnam, such as higher education, medical equipment production and goods production or service provision that has high value.
There are also incentives for businesses based on location. Areas that are far away from Ho Chi Minh City and Hanoi are categorised as economically disadvantaged. As such, foreign investors who establish businesses in these areas can enjoy decreased tax rates. Location-based incentives. Businesses in economically disadvantaged areas are eligible for tax exemption for between two and four years as well as lower CIT for up to nine years. Businesses in extremely economically disadvantaged areas are eligible for 4-year tax exemption as well as 5% CIT for nine years followed by 10% CIT from the 13th year.
Must Watch Video: Explore Strategies to Expand Easily into Vietnam »
4. Growing population and young workforce as well as competitive labour costs
As of 2020, Vietnam has a population of more than 97 million people. The number is equivalent to 1.25% of the world's total population and is expected to grow even bigger in the upcoming years. A huge population means a strong purchasing power, making Vietnam a heavenly investment destination for businesses to generate profits, especially since the middle class is also growing.
In addition to the growing population and emerging middle class, the majority of Vietnam's population are made up of people under 35 years old. Furthermore, according to the Ministry of Education and Training in Vietnam, 97% of the golden population are literate. The most important point about the working population is that the government has put its focus on training and educating them. In other words, foreign companies will have access to talents with excellent skills that are ready to provide support for business growth.
Another important thing is the labour costs. Compared to other countries in Asia such as Indonesia, the Philippines and China, the monthly minimum wage in Vietnam is the lowest, with the average of 192 USD. With competitive labour costs, Vietnam offers a more cost-effective solution for running a business, especially in the manufacturing industry that is known for being labour intensive.
5. Upgraded infrastructure across the country
When the infrastructure of a country is upgraded, convenient transportation and easy shipping are guaranteed. This is what Vietnam is all about. With convenient transportation and easy shipping, doing business will be a lot more efficient. The most notable infrastructure in Vietnam is airports, ports and expressways. Currently, Vietnam has three international airports, namely Tan Son Nhat International Airport in Ho Chi Minh City, Noi Bai International Airport in Hanoi and Da Nang International Airport in Danang. As for ports, some of the most popular and busy ones are Saigon Port, The Lach Huyen International Port and Vung Tau Port. To travel between regions and neighbouring counties, expressways are the best transportation method. There are several expressways such as Ho Chi Minh City-Moc Bai Expressway and Hanoi-Lang Son Expressway.
A series of infrastructure projects are now on their way or will be implemented in the near future. Some of the ongoing projects include the construction of the 124m My Thuy 3 bridge in Ho Chi Minh City, the North–South Expressway and the first metro Cat Linh-Ha Dong metro line in Hanoi.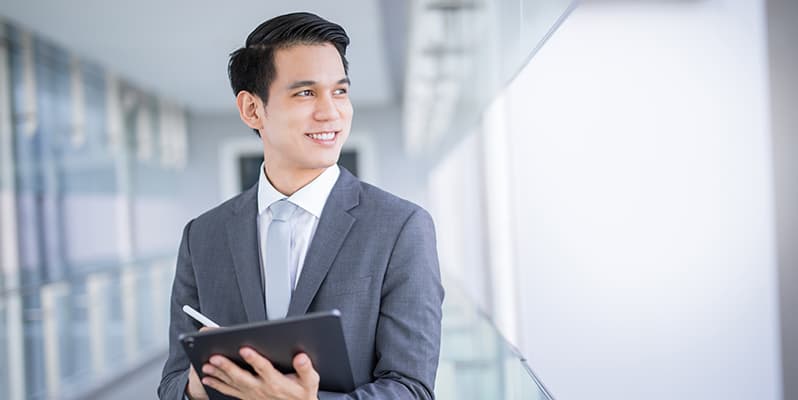 Doing Business in Vietnam Starts with Company Registration
It requires a deep understanding of local regulations and requirements related to business incorporation in Vietnam. As a foreign investor, this can be a challenge. Our team of experts can assist you in registering a company, acquiring the necessary licenses and incorporating your business in Vietnam altogether.
FAQs
Successfully combating the COVID-19 crisis, Vietnam has seen a GDP growth in the third quarter of 2020 to 2.6% year-on-year. This provides entrepreneurs with opportunities to expand to Vietnam in 2021.
As one of the fastest growing countries in the world, not only is Vietnam good for foreign investment but they also have very competitive labor costs compared to its neighboring countries. Additionally, the country also has multiple trade agreements with other countries that reduce trade barriers and improve trade safety. As the country continues to improve its infrastructure, doing business will be more efficient in Vietnam.
Foreign investment has been booming due to Vietnam's goal of attracting foreign direct investments. The country makes sure to recognize the significance of these foreign investments by offering comparative advantages and a strong investment climate. In addition, by January 2021, more and more industries will gain from tax incentives being offered by the local government, making it beneficial for foreign investment.
Starting a business in Vietnam is simple and easy. The government of Vietnam makes it easier and more convenient for foreign investors by engaging in trade agreements with other countries and organizations, including the World Trade Organization. In fact, Europe was Vietnam's largest trading partner in 2019 and because of this, investors from European countries have the benefit of getting up to a 99% import tax reduction. Also, due to improved IT infrastructure,it became quicker and much easier for businesses to settle their tax obligations, mobilize using its improved transportation system and easily ship products from one place to another.
Set up your Business in Vietnam today!
Rikvin can help your company register your business in Vietnam seamlessly in 2021.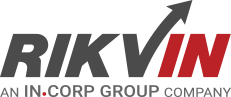 Rikvin's content team includes in-house and freelance writers across the globe who contribute informative and trending articles to guide aspiring entrepreneurs in taking their business to the next level in Asia.