Despite the prevailing economic uncertainties and stress in the leasing markets, Singapore has managed to keep its office rental rates comparatively consistent. This has, in turn, propelled more entrepreneurs to consider Singapore company formation and investing in the republic.
In light of the euro zone crisis, office rental markets were expected to become sluggish in 2012; but in spite of all the talk, Singapore's corporate real estate industry is still maintaining its edge in Asia Pacific's corporate estate markets. We shall analyze the factors behind this amazing upkeep, explaining how this to date, has an important impact on the investment scene in Singapore.
Where on one hand, Singapore tax and business advantages have already made the republic a feasible place for the corporate investments; on the other hand, the office space and rental consistency have made it convenient for the entrepreneurs to start a Singapore company.
The CBRE has recently conducted research and released updates (March 2012) with reports of a suspected decline in the corporate property rates, which stated that leasing activities might suffer in the region. "Expectations for 2012 have been downgraded from rent growth to rent stabilization or even a downward adjustment for most markets in Asia", as stated by the Regional Chair Mr. William Taam of Core Net Global. Such predictions were basically made in light of the ongoing economic uncertainty. However, on the contrary, the latest surveys have shown that nothing of such sort has happened.
Singapore has long been rated as the number 1 country by the World Bank, in terms of being pro-business and in providing convenience to entrepreneurs. This is in part due to the transparent tax structure, sophisticated infrastructure, prudent immigration policies, highly productive labor force and most of all, because Singapore Company Registration is a very easy and quick process. In addition, lease flexibility on the properties has rendered an economically positive impact on businesses of the region.
With the entire world gravitating towards investment in the Asia Pacific, multinational corporations are becoming more lease sensitive. At this point, the attractive corporate property rates in Singapore add to the vast range of qualities that attracts entrepreneurs to the republic.
Why start a company in Singapore?
Located in Southeast Asia, Singapore gives you access to the expanding markets of the Asia-Pacific region. The taxes are low, the quality of life is high, and the legislation favors foreign businesses.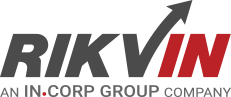 Rikvin's content team includes in-house and freelance writers across the globe who contribute informative and trending articles to guide aspiring entrepreneurs in taking their business to the next level in Asia.