Having an online fashion presence has gained traction in recent years, especially amongst young Singaporean designers and entrepreneurs. Medium Rare, Love & Bravery and Feist Heist are some Singapore-bred brands that offer affordable yet chic finds for the style-conscious demographic. Other high-end retailers such as Actually and Blackmarket offer cult and high-end brands to local tastemakers.
On February 2012, a bigger player has entered the market. Zalora, which was founded by 3 entrepreneurs all between the age of 29 and 31, has a team that is estimated to be 1000+-strong now and has attracted more than 5,000 customers within the first three months of its operations.
The start-up that is contending to be Asia's next Net-a-Porter and Asos is funded by Rocket Internet GmbH, a German company owned by Samwer brothers and famous for helping innovative start-ups in the Internet industry.
The retailer currently offers more than 1000 local and foreign fashion brands and serves net-savvy clients aged 18 to 45.
Analysis by Singapore Company Registration specialist Rikvin reveals that there are several factors contributing to the popularity of retail start-ups like Zalora. "Firstly, they provide customers with a wide array of choices, from high-end to mass-fashion. Also, operating from an 8,000 sq ft warehouse on Ubi Road means doing away with physical stores or sales staff, ensuring low operating costs. Secondly, the absence of or low delivery costs incentivizes the buyer to click 'add to cart' and speeds the gratification process," said Mr. Satish Bakhda, Head of Rikvin's Operations.
"Rising popularity of online shopping, high internet penetration, and lack of big established players regionally may give Zalora the first-movers' advantage. Furthermore, by being headquartered here, it can also enjoy favorable regional headquarter tax rates. Zalora's popularity could also send in other contenders to cut a slice of the regional fashion pie," added Mr. Bakhda.
According to CBRE's annual survey of identifying trends in the global retail expansion, 38.9% of 326 retailers have a presence in Singapore, making it the most targeted market in Asia for European retailers. Additionally, Global Language Monitor has listed Singapore as the 15th fashion capital in 2015.
"As the online fashion business expands in the region, we anticipate that local job creation and the increasing demand for warehousing space will follow suit," concluded Mr. Bakhda.
Related Articles:
How to start an online business
Start an eCommerce Business in Singapore
---
How can Rikvin help?
Having an online business can be very lucrative, low cost and high-profit margins, but you have to set it up right. Rikvin has incorporated thousands of companies to date. Our team of incorporation specialists would be more than happy to assist you in setting up your business smoothly.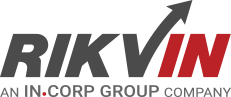 Rikvin's content team includes in-house and freelance writers across the globe who contribute informative and trending articles to guide aspiring entrepreneurs in taking their business to the next level in Asia.