Singapore company formation specialist Rikvin is confident that the recently-concluded four-day visit of Singapore's Minister for Trade and Industry (MTI) to Brazil will result in greater cooperation between the business communities of both countries.
Singapore's Minister of Trade and Industry Mr. Lim Hng Kiang has just visited the Latin American economic giant from May 7 to 10, 2012, with the non-resident ambassador to Brazil and CEO of Keppel Offshore & Marine Ltd, Choo Chiau Beng, along with other officials of the Ministry of Trade and Industry (MTI).
During his visit, Mr. Lim held high-level meetings for increasing mutual economic cooperation with his Brazilian counterpart Fernando Pimentel, senior representatives of prominent Brazilian companies and the Governor of Rio de Janeiro, Sérgio Cabral. Mr. Lim also visited Singapore companies in Brazil, including Keppel FELS Brasil – a wholly-owned subsidiary of Keppel Offshore and Marine.
This visit assumes significance after Prime Minister Lee Hsien Loong's meeting with Brazilian President Dilma Rousseff on the sidelines of the G-20 summit last year.
Singapore's relation with Latin America has taken a boost in recent years with the signing of free trade agreements (FTAs) and the exchange of development experience under the Singapore cooperation programme. One of the main vehicles to promote Singapore-Latin America relations is the forum for the East Asia-Latin America Cooperation, which initiates programmes for bridging social and cultural chasms, and promotes better understanding between the two regions.
Rikvin is confident that this ministerial visit will bode well for Brazilian firms willing to opt for Singapore company Incorporation in the coming years.
"Brazil is one of Singapore's top trading partners in Latin America, with bilateral trade reaching S$4.16 billion last year – a whopping 11% increase from 2010. The number of Singapore-based companies with interests in Brazil in sectors such as oil and gas, ports and shipping, freight and logistics, commodities, aerospace, consumer electronics and information, and communications technology, is growing rapidly," said Mr. Satish Bakhda, Head of Rikvin's Operations.
"Similarly, we anticipate that Brazilian companies looking to take advantage of Asia's growth story will use the city-state as a gateway to the regional market by setting up a Singapore company, thereby strengthening our bilateral trade and investment ties. Moreover, Brazilian industry leaders and entrepreneurs may opt for the Singapore work visa to take advantage of our position as a regional economic hub," Mr. Bakhda added.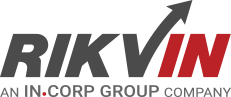 Rikvin's content team includes in-house and freelance writers across the globe who contribute informative and trending articles to guide aspiring entrepreneurs in taking their business to the next level in Asia.