The New Talent Feature Grant, which is offered via the Singapore Film Commission (SFC), aims to support projects by 1st and 2nd time directors and spur the local feature film industry.
The Singapore Film Commission (SFC), a part of the Media Development Authority (MDA), has introduced a New Talent Feature Grant for first and second-time film directors in a bid to boost the local feature film industry. This scheme replaces the existing New Feature Film Fund, which was based on co-investment. Hence the new scheme enables filmmakers to fully own their intellectual property, thereby granting them more creative freedom.
The grant, worth S$250,000 or 100% of the project's production budget (whichever is lower), is open to any production firm that
1) Has opted for Singapore company incorporation and
2) Is listed in the Media Singapore Standard Industrial Classification (SSIC) Code.
However, SFC will consider applications that fulfil the following requirements:
delivers a film that is over 70 minutes in 35mm, DCP, HDCam and other digital formats.
is directed by a Singaporean or Singapore permanent resident (PR) filmmaker who is also an officer bearer of the business entity.
Under the scheme, directors have the liberty to execute feature film projects across a variety of genres, languages, and platforms including cinema, film festivals and broadcast television. However, 40% of the grant must be Singapore spend.
Analysis by Rikvin shows that this scheme reaffirms MDA's pledge last year to boost the Republic's feature film industry as announced last year and developing Singapore into a major feature film industry hub.
"It will give a boost to enterprise development in local media companies by propelling them to the next league," said Mr. Satish Bakhda, Head of Rikvin's Operations.
This spells good news for foreign media enterprises looking to set up a Singapore company.
Andrius Dementavicius, Founder and Managing Director of SOSnaked, an exclusive producer boutique added," Singapore is an interesting place for filmmaking at the moment as MDA is putting its weight behind promoting the industry. Some new studios are cropping up and there is a growing market for production firms that offer a wider variety of locations, different from what we have in Europe."
Looking for Tax Savings ?
Find out how you can earn tax savings through IP registration and acquisition.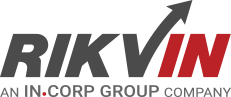 Rikvin's content team includes in-house and freelance writers across the globe who contribute informative and trending articles to guide aspiring entrepreneurs in taking their business to the next level in Asia.