Few companies are fortunate enough to experience authentic viral growth firsthand. For some entrepreneurs who start a Singapore company, a product that goes viral is the holy grail of entrepreneurial success. However, few startups have hit on the magic formula for going viral.
While it may seem that viral products are just lucky, experts argue that luck has nothing to do with it. In his book entitled "Contagious: Why Things Catch On", University of Pennsylvania professor Jonah Berger explains that there are basic elements that most viral products share, and any business can incorporate these elements to produce a viral hit.
Although there is no guaranteed formula for going viral, Singapore company incorporation specialist Rikvin has collated some of the key features that you can leverage to create a product that consumers will likely share organically:
While it may seem that viral products are just lucky, experts argue that luck has nothing to do with it.
Social currency
Most consumers are likely to use a product that makes them feel special or ahead of the curve. In other words, a product that makes a person feel better than the rest of the population has the potential to draw massive patronage. For example, an exclusive or an "invite only" product is likely to generate more buzz than something that's available to everyone.
Triggers
One way to make a product go viral is to make it part of our daily lives. With this in mind, send reminders or create a reason for users to keep using your product on a regular basis. This can be in the form of email announcements, product samples, or mail flyers.
Emotional Impact
Consumers are more likely to share a product that has touched them emotionally in some way. For example, if a product brightened up your day, you are more likely to share it with a friend who needs a laugh. Or, if a product helped solve a particularly persistent problem, you are more likely to share it with friends who are dealing with the same issue.
Visibility
Consumers are more likely to recall your product if it has distinctive features. As such, give your product a unique identity through amazing packaging that stands out. For example, use an exceptional logo design or experiment with bold colors.
Practical Value
Consumers love to recommend products that are truly useful and effective. A product that has genuine practical value has the most potential to be shared authentically by satisfied users.
Viral Stories
Consumers are fond of sharing stories, so bear in mind that your product must have a story behind it. This can simply be a statement about what your product does or a truly unique origin story.
Want to incorporate a Singapore company?
Rikvin can help you get started on your entrepreneurship journey in Singapore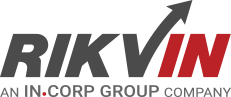 Rikvin's content team includes in-house and freelance writers across the globe who contribute informative and trending articles to guide aspiring entrepreneurs in taking their business to the next level in Asia.