If you're starting a Singapore company, you need to know, at a minimum, how to track the progress of your business.
How well is your business doing?
What are your projected sales figures for the month or year?
What is your expected profit and losses?
These are just some of the basic questions that you need to answer. For a Small and Medium Enterprise (SME), however, collating and analysing business data may seem like a daunting task.
According to Singapore company incorporation specialist Rikvin, this process need not be complex. The trick is to focus on the right numbers to understand how your business is doing.
The basic details you should pay attention to in order to track the performance of your business are as follows:
Current sales figures
Historical sales figures (from preceding months)
Projected sales figures based on current vs historical data
Projected monthly expenditure
Outstanding debt and other payables, if applicable
Example: Based on the data cited above, you can calculate your projected income by first determining your daily sales average (e.g. $30,000 per month translates to $1,000 per day average). Once you have an idea of your daily sales average, you can extrapolate your sales average for succeeding periods, then offset expected expenditure and other payables, to determine your bottom line. In addition, remember to calculate this month's results against last month's results, to take into account market fluctuations and similar factors.
Although the above sounds simple enough, you'll be surprised how many entrepreneurs still don't know these details. When forming a Singapore company, it's imperative that you have the ability to track and understand these numbers in your business, as these will help you increase your profitability in the long run.
In a nutshell, tracking your numbers will benefit your business in the following ways:
Clearer Goal Assessment
Tracking your numbers will allow you to measure how far you are from reaching your goals. When you know your revenues and profits daily, you can easily tell if you're on track to achieve the goals you've set for your business. Conversely, if numbers fall below expectations, you can adjust your plans and strategies to align with your goals.
Identify and Resolve Issues
When sales are tepid, you can use numbers to pinpoint any underlying issues. For example, are the low sales figures caused by a reduced number of outbound sales calls, fewer live connections, fewer proposals submitted, disproportionate pricing, etc.? By knowing what contributed to less than ideal results, you can implement a solution as soon as possible.
Quantify success and failure
Knowing the right numbers will allow you to quantify success and failure. High sales figures generally spell success; whereas low sales figures can indicate that something's not working within your organization and you need to make some key adjustments. With this in mind, don't just use these numbers to determine what needs to be fixed. Instead, use them to identify what's working well in your business. This, in turn, can be your benchmark for moving forward.
—
Need help setting up your Singapore company? Contact us at info@rikvin.com today for a free consultation.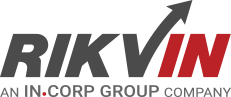 Rikvin's content team includes in-house and freelance writers across the globe who contribute informative and trending articles to guide aspiring entrepreneurs in taking their business to the next level in Asia.