Singapore has been one of the fastest-growing economies of the world and considered one of the best places to do business by entrepreneurs around the world. Many reasons have been cited for Singapore is the preferred destination for entrepreneurs including its strategic location as a gateway of Asia, cosmopolitan environment, political stability, future-centric policies, Singapore tax benefits, and skilled workforce.
Now, entrepreneurs have one more reason for Singapore company formation. And this reason is a solid one, having emerged from a recent survey that showed that Singapore workers are more receptive and responsive to training at work place than employees in other countries.
Robert Half, a famous recruitment firm, conducted a survey recently in many countries of the world regarding effects of training at work place. The survey revealed that more than 95% of Singaporean workers said that coaching or training leads to a better performance at work place. Singapore outperformed all other countries including Brazil (94%), Hong Kong (88%), and even Australia (84%). The survey was conducted in 12 countries and included more than 500 workers from Singapore alone.
A whopping 97% of the Singaporeans who took part in the survey said that coaching improved their job satisfaction in addition to leading to better performance. Most of these workers felt that a good coach can be the difference between dissatisfied and happy employees.
It was only in motivation through workplace coaching that Brazilians surged ahead of Singapore employees. But even here, Singapore workers were a close second (84% in comparison to 88% of the Brazilians). Just imagine more than 84% of Singapore workers believing they found themselves more motivated at the workplace with career coaching and guidance at workplace!
Rikvin is optimistic that this news is incentive for entrepreneurs to set up a new business in Singapore.
Summarizing the results of the survey, Ms Stella Tang, director at Robert Half, said that coaching or guidance at the workplace has been found to affect Singapore workers in a positive manner and those who have been found to be most motivated in the workplace are the ones receiving workplace training.
Commenting further, Mr. Satish Bakhda, Head of Operations at Rikvin said, "Employees who feel that their companies are investing in their development will be motivated to do better. They can, in turn, share that knowledge with colleagues and this, in turn, benefits the company as a whole. What's best is that staff training is one of the categories eligible for PIC tax credits or cash payouts. Hence, all in all, companies can have their cake and eat it too when they invest in staff upgrading."
Ready to form a Singapore company?
Rikvin's expertise is unrivaled in Singapore. With 20 years of know-how in company incorporation, accounting, tax, payroll and immigration services, you can count on us to be your dedicated one-stop business solution.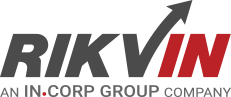 Rikvin's content team includes in-house and freelance writers across the globe who contribute informative and trending articles to guide aspiring entrepreneurs in taking their business to the next level in Asia.