Neobanks first came into the market a few years ago in response to the rising consumer demand for simple, quick, and hassle-free online and mobile services.
In recent times, businesses too have wisened up, in part thanks to the rise of Neobanks for businesses. One such player is Aspire, the 1st Neobank for businesses in Singapore and in South-east Asia.
Aspire is serving a new generation of digital-savvy businesses with a mobile-first digital business account. They have served over 10,000 businesses in Singapore alone. We find out why businesses are making the switch.
Users have switched to Neobanks for many reasons:
1. User-friendliness
The Aspire mobile app, by far, has the best UI that translates to an easy, fast, and delightful user experience. Its design is modern and intuitive, all you need is one single app, which is rarely seen on business banking platforms. Need help? Customer support is a phone call or WhatsApp message away – goodbye answering machines!
2. Convenience
From account opening to making transfers, everything can be done 100% online within 5 minutes. With CorpPassMyInfo integration, there is zero paperwork involved, your account can be activated instantly! With Aspire, managing your business financials can be done from home (especially in this covid climate), or on the go.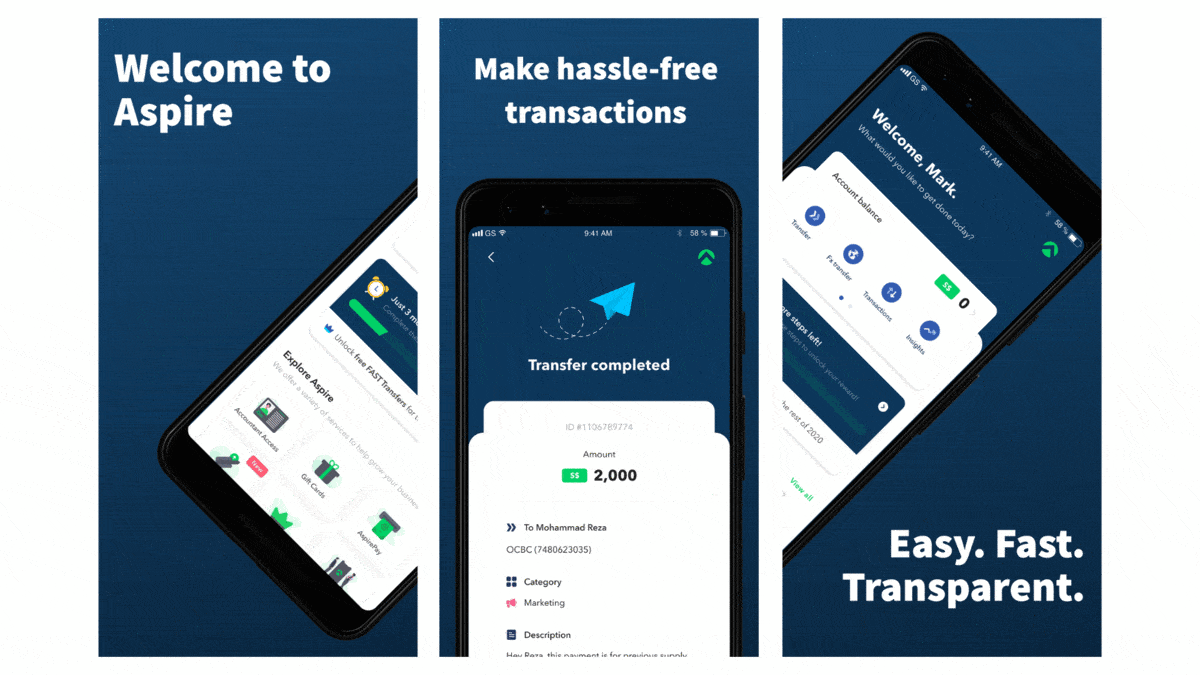 3. Low and transparent fees
Aspire offers a very compelling digital account with virtually no fees. That includes no monthly fees, no minimum deposit, no fall-below fees.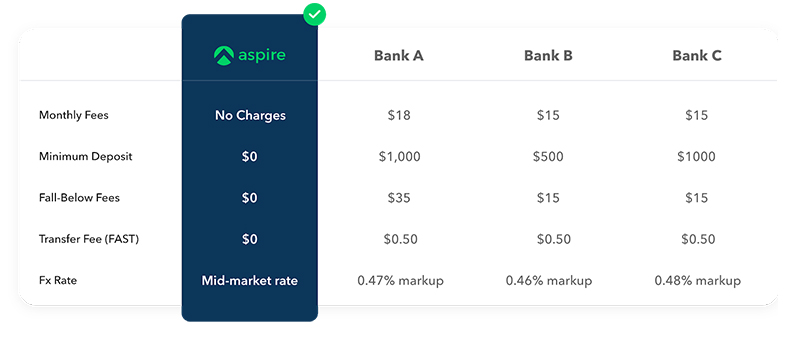 International transfers are also available within the app. Aspire partners with a third party to offer a low and transparent international transfer fee, with the mid-market exchange rate. A full in-depth comparison across business accounts in Singapore can be found here.
The account comes with a free virtual VISA corporate card embedded within the app, so you don't have to carry around an additional corporate card. The best thing about this card is that they offer cashback on digital spending. Moreover, make international payments with an Aspire Corporate Card with no FX fees! Imagine how much you can save on international spend with Aspire Corporate Card: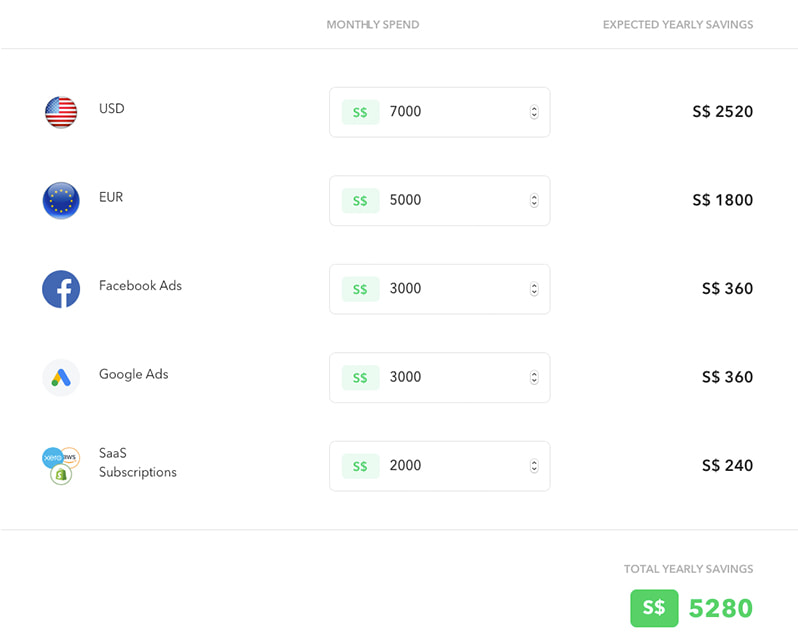 4. Additional business services
Aspire Business Account provides an instant credit limit feature, within 48 hours of approval, to support SMEs with working capital to boost business growth, a far cry from the industry-standard weeks' long process normally found at traditional banks.
Not to mention, the account comes with other tools to help SMEs manage their cash flow, e.g. account insight to monitor your cash flow from anywhere at any time. In an age where you can access virtually any product or service at just a tap, is it any wonder?
The Downsides
Digital accounts might not be suitable for everyone. Aspire has built for the modern business owner and entrepreneur, and has hence taken a forward-looking view. It therefore does not support cheque payments, for example, but instead offers integrations that make your payment flows easier and sync directly with your accounting software such as Xero for a seamless flow.
Conclusion: Is Neobanking worth considering for your company?
Neobanks offer their app-only interfaces, providing business owners with the ease and convenience of being able to conduct business banking from the palm of your hand.
If you are a smartphone and tech-lover, neobanking is definitely worth considering. Moreover, if your business involves online marketing or international transactions, you might want to consider Aspire to save more time and money.

Open a Business Account with Aspire Today
In today's digital world, Neobanking plays a convenient role for business owners with no monthly fees. Easily open an account in 5 minutes with Aspire.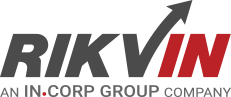 Rikvin's content team includes in-house and freelance writers across the globe who contribute informative and trending articles to guide aspiring entrepreneurs in taking their business to the next level in Asia.