Rikvin's Head of Operations, Mr. Satish Bakhda, was a resource speaker at the recent gathering of the Atlas 400, an exclusive group of high net worth individuals from around the world.
Every few months, the Atlas 400 gathers in diverse locations worldwide to exchange ideas, socialize, and forge lasting personal and business relationships. On Tuesday, 19 November, its members gathered at the world-class Ritz-Carlton Hotel in Singapore.
Discussing corporate structures in Singapore, Mr. Bakhda enumerated the various options for foreign corporate entities and entrepreneurs seeking to establish a presence in the city-state.
Commenting on the meeting, Mr. Bakhda said, "It was an excellent opportunity to speak to a group of savvy, sophisticated investors and business leaders who appreciate the fact that Asia is at the precipice of tremendous growth. More importantly, it was a great opportunity to discuss what Singapore has to offer as a business hub, a financial epicentre, and an investment vehicle."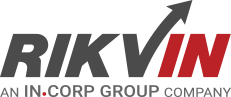 Rikvin's content team includes in-house and freelance writers across the globe who contribute informative and trending articles to guide aspiring entrepreneurs in taking their business to the next level in Asia.