In the report "New jobs laws take bite out of Singapore food outlets," Rikvin's Head of Operations, Mr. Satish Bakhda, shared his views with CNBC's Leslie Shaffer on the manpower/cost issues faced by F&B companies in Singapore.
Mr. Bakhda's comments can be found at the end of the article.
Thank you Leslie for allowing us to be a part of your story!
—
Singapore's restrictions on importing foreign labor have made it tough for the city-state's retailers and food outlets to find workers, limiting expansion plans and damping retail rents.
"Almost everyone is facing labor problems," said Alan Cheong, senior director for Singapore at real-estate service provider Savills, citing feedback from the company's retail team.
The Singapore government, which has faced public opposition to the country's liberal immigration policies, has announced a slew of measures this year to limit the influx of foreign workers to ease pressures on the public transportation system and housing cost increases.
Foreigners – which make up almost 40 percent of Singapore's population of 5.4 million – are an important source of cheap employment, particularly for the country's manufacturing, construction and services sectors.
"It's holding back the expansion plans of tenants and as a result of that, the demand for space was lacking in the third quarter. That caused rents to be a bit soft," Cheong said.
Savills noted rents for the third quarter in the prime Orchard Road shopping belt slipped 1.5 percent from the second quarter, while the vacancy rate rose to 7.7 percent from 7.3 percent a quarter earlier. The company attributes the developments to the foreign labor restrictions stymieing retailers' expansion plans.
Aside from the higher vacancy rate, Singapore's supply of retail space is also rising, with two new malls set to open in Orchard Road area before the year wraps up.
"It should have been relatively easy to fill up the space," Cheong said. "[But] if you don't have the labor, you have trouble justifying how to take up the space."
The decline in rents isn't helping businesses much. "Rents are falling, but labor costs are rising," he said, adding that businesses haven't been able to pass costs to the consumer amid somewhat anemic retail sales. "Retail margins are still being continually squeezed."
Labor crunch
Retailers are complaining about the difficulty of finding workers.
"You just have to constantly advertise and put feelers out," said Jeremy Taylor, managing director of Cash Converters Singapore, which buys and re-sells second-hand items. "Every now and again, we lose a person because someone is paying them a lot higher."
While the government can be generous with grants to improve productivity, such as by upgrading computer systems, "there's only so much you can do in retail, because a lot of it is about face-to-face with the customer," he said.
In part to counter the worker shortage, Cash Converters is looking to expand its e-commerce options. "The actual cost of running a bricks-and-mortar unit is steadily going up," he said.
While the effect of the labor shortage isn't huge yet, "it will affect the rate of growth going forward," said Dr. Chua Yang Liang, head of research for Singapore at Jones Lang LaSalle, a real-estate services firm.
Chua said food and beverage outlets are especially hard-hit. "They advertise, but they can't find locals to hire."
This comes as the year heads toward the "13th month" period – a time when employees are due to receive a year-end bonus if they remain with their current employer – when hiring typically slows down, Chua added.
"Most manpower are more reluctant to move during this period," Chua said.
Harder to get that sandwich?
"Many restaurants or coffee shops and so on have not expanded," said Satish Bakhda, head of operations at Rikvin, an employment agency. "A lot of them have used the productivity pool (of government grants) to automate a lot of their process," he noted, citing moves such as the use of iPads in restaurants to take orders.
"But some businesses just can't survive. They need people. When you need a waiter, you need a waiter."
But some businesses just can't survive. They need people. When you need a waiter, you need a waiter.

[…] The situation is improving now because the wages have gone up. […] For those not willing to pay, they're still struggling.
He said wages have gone up "tremendously," sometimes as much as 30-40 percent.
Bakhda noted one of the reasons businesses in the segment prefer to hire foreign workers is that the employment-pass process helps to keep them from jumping to other jobs.
"The situation is improving now because the wages have gone up. There are more Singaporeans willing to do those jobs, which they were not willing to do earlier. For those companies willing to pay, they are able to get not 100 percent, but enough to do the job," he said, but added, "for those not willing to pay, they're still struggling."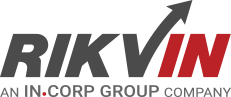 Rikvin's content team includes in-house and freelance writers across the globe who contribute informative and trending articles to guide aspiring entrepreneurs in taking their business to the next level in Asia.