Data from the Savills World Cities Review for H2 2013 has revealed that Singapore offers the best value for money in terms of relocating out of 10 esteemed global cities.
The study, which takes into account the residential and commercial property costs of relocating 2 "executive units" – one in the financial sector and another in a creative startup – seeks to sieve out which global city offers the best value for money(as opposed to those that just appear to be cheap).
Each executive unit consists of 7 staff – one middle-aged expat CEO, one senior expat director, a locally employed director and four locally employed administrative staff.
In H2 2013, it would cost US$1.005 million in office and residential rents to house two seven-member teams of a start up in a prime financial district as well as a secondary location in Singapore. Despite the relatively high residential and commercial rental costs, Singapore offers better value for money when total accommodation costs are measured against gross domestic product (GDP) per capita. As a result, he republic surpassed cities such as Sydney, Moscow, New York, Paris, Tokyo, London, Shanghai, Hong Kong and Mumbai.
When using a total cost measure, Singapore came in as the sixth most expensive out of the 10 cities. Traditionally, firms often look at the total costs of renting an office space as well as residential units for its staff. Cities which had even higher total accommodation costs were Hong Kong, New York, London, Paris and Tokyo. However, total cost is ia a misleading indication of the total real estate costs faced by relocating companies.
Commenting further, Savills World Research Director, Yolande Barnes, said that the value for money of real estate is higher where more corporate revenue can be generated. Hence, it is worth paying more to accommodate an executive team in Singapore with its high GDP.
"This report highlights Singapore's strength as a business location. It sheds a positive light to an otherwise criticised factor about doing business in and relocating to Singapore. We anticipate that businesses will tune in to the message of this report and opt for Singapore company registration," affirmed Mr. Satish Bakhda, Head of Operations at Rikvin.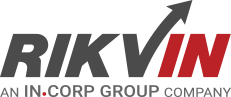 Rikvin's content team includes in-house and freelance writers across the globe who contribute informative and trending articles to guide aspiring entrepreneurs in taking their business to the next level in Asia.