According to a recently-published report by Hay Group, non-executive directors (NEDs) in Singapore take home the second highest salaries in ASEAN. Hay's report was based on an analysis of data compiled from 200 large corporations in the ASEAN region.
In gist, data from the report shows that:
NEDs from businesses that opted for Singapore Company Registration received an average of S$95,000 in 2010, falling behind Indonesian NEDs. The latter ranked first in ASEAN for earning a median annual income of S$239,000.
The remuneration of Singapore's NEDs in large corporations consisted of director's fees (92%) as well as share-based compensation (8%).
Singapore NEDs from the banking, food and beverage and transportation sectors witnessed a 9% pay hike between 2009 and 2010.
Mr. Satish Bakhda, Head of Operations in Rikvin, reasoned that this hike has arisen due to business growth which opened up new levels of complexities and required a bigger pool of talented workforce.
Further analysis by Rikvin shows that Singapore is an attractive location for many potential NEDs because of the compensation and incentive factors cited above.
Furthermore, Singapore has the highest number of female NEDs, beating even Indonesia (only 30%). According to the report, 45% of Singapore companies have one or two female NEDs.
Singapore surpassed its ASEAN counterparts probably due to male dominance, lower literacy rate among women and the traditional roles of women in the ASEAN region might indicate the trend.
In turn, highly-skilled foreign female NEDs looking for overseas career opportunities are welcomed in Singapore. As a singapore work visa specialist, Rikvin, recognizes the abundance of gold and white collar career opportunities for talented female professionals.
Other than attractive compensation and a robust job market, low Singapore income tax rates as well as stable government policies are factors which motivate talented professionals to relocate to Singapore.
In sum, Rikvin is confident that the report will motivate more NEDs from regional countries to flock to Singapore. Rikvin foresees that Singapore will continue to see an increase in the number of foreign NEDs of both genders. In the coming years, the conglomeration of NEDs and highly-skilled professionals may contribute to an increase in the number of Singapore permanent resident (PR) applications as well. Perhaps, in the coming years, Singapore may claim the top spot for having the highest-paid NEDs in the region.
To learn more about the requirements and process of getting a Singapore work visa, please visit our Overview on Singapore work visas.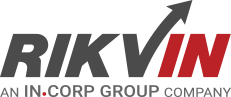 Rikvin's content team includes in-house and freelance writers across the globe who contribute informative and trending articles to guide aspiring entrepreneurs in taking their business to the next level in Asia.