Just recently, TODAY Paper has published an article on the uncertainty surrounding the rejection of Singapore employment pass and Singapore permanent resident (PR) renewal applications. The article cited that the lack of clarity as to why the renewals were rejected have puzzled many expats, compelling them to rethink of their decision to work in Singapore.
Employment Passes or PR re-entry permits which were not renewed had expats either appealing to the authorities for a second chance or packing their bags ready to relocate. Those whose passes have been approved for the first or second time have a feeling of uncertainty lingering too as it may be the last time they are renewed.
Employers are feeling the knots in their stomachs too. Singapore work visa specialist Rikvin, believes that employers would want to retain their talented expat staff for as long as possible. Many entrepreneurs who have chosen Singapore company formation prefer to create a diverse workforce which includes talented foreign professionals.
Commenting further, Mr. Satish Bakhda, Head of Rikvin's Operations said, "This article highlights that companies may be short of foreign professionals who complement their business needs. Such a roadblock would in turn induce hesitation amongst companies that were initially keen to expand their businesses."
During the 2012 Budget Statement, Mr. Tharman Shanmugaratnam, Singapore's Finance Minister and Deputy Prime Minister, stressed that the government will continue to tighten its inflow of foreign workers, especially those who are basic-skilled. This move would ensure a a healthy and more inclusive economic growth for Singaporeans.
Mr. Bakhda agrees. "Moving forward, it is prudent to have a diverse workforce which includes both skilled Singaporeans and foreign workers. This way, we can work towards a more robust business ecosystem that grows the economic pie for everyone," he added.
In gist, Rikvin is optimistic that the Singapore government will continue to attract and retain foreign talent who meet the requirements of its industries. While the renewals for the Singapore employment pass and PR may prove a difficult process for some expatriates here, Singapore retains an open door policy to white and gold collar professionals who can complement the local workforce and social fabric.
**
To learn more about the Singapore Employment Pass and relocation to Singapore, please visit our Overview on Singapore work visas and Singapore Permanent Residence Schemes.
---
We make moving to Singapore simple
Enjoy peace of mind with Rikvin's fast relocation and immigration services for both individuals and corporate entities.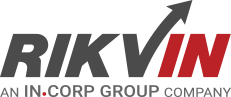 Rikvin's content team includes in-house and freelance writers across the globe who contribute informative and trending articles to guide aspiring entrepreneurs in taking their business to the next level in Asia.