In the east, Asian countries like Vietnam and China are new emerging economies eyeing European fashion retailers and in the west, countries like London and Dubai have acclaimed top spots for offering a robust retail experience.
However, according to a recent article on The Business Times, out of the 326 of the world's top retailers, 39.9% are found in Singapore, declaring it as the 10th most popular retail country in the world.
Rikvin is optimistic that singapore tax rates along with other favorable incentives has and will continue to sustain Singapore's reputation as a popular business destination amongst European retailers.
First of all, Singapore is the most sought-after destination in Asia for European firms retailing a wide spectrum of products, from luxury to household. As such, Singapore is seen as a robust marketplace for retail company incorporation.
Secondly, the famed reputation of Singapore as a global city is further attested by it being a popular tourist destination. Holiday goers mostly view Singapore as a shopping paradise and Singapore attracts a great deal of affluent holiday-makers from the region. The emergence of many international brands in Singapore's marketplace is considered a great appeal to tourists and are of course welcomed with open arms by Singaporeans as well.
This brings us to the third point. As Singapore's target population is set to increase to 6.5 million in 2050, Singapore offers retailers a relatively wide and concentrated base of consumers. Furthermore, Singapore has the highest concentration of millionaires in Southeast Asia.
Analysis by Singapore company incorporation specialists Rikvin points out that the existence of luxury European brands are a boon for investors as they do not need to look far for a lucrative start-up location. Further lured by stable monetary and fiscal policies as well as strong tax incentives for investors, Singapore stands tall to attract retail businesses as well as requisite investments from all over the world which will contribute to a more vibrant retail environment and colorful retail experience for consumers.
Adding his comments, Mr. Satish Bakhda, Head of Rikvin's Operations said, "The expansion of retail businesses incorporating in Singapore will also set new targets for firms to chart new expansion strategies and explore developing markets regionally. This will in turn attract high caliber foreign talent to apply for the singapore work visa to complement the local workforce in a bid to push Singapore's economy in the forefront of globalisation."
To learn more about incorporating a company, please visit our Company Registration Guide for Foreign Companies.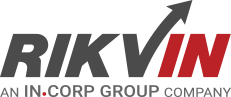 Rikvin's content team includes in-house and freelance writers across the globe who contribute informative and trending articles to guide aspiring entrepreneurs in taking their business to the next level in Asia.