There's an idea in Singapore's tech startup scene that Singapore lacks top engineering talent. And to a certain extent this is true.
What most people probably don't realize, though, is that while Singapore's talent pool is comparatively shallow, competition from attractive companies here is scarce enough that talented individuals are relatively easy enough to scoop up. This creates some interesting dynamics – in particular, it makes Singapore a very nice place to recruit from when you're a large, established, attractive tech company.
I am a fourth year Computer Science undergraduate in NUS, and I'm currently serving as the outgoing president of the NUS Hackers. A good part of my time is spent connecting recruiters with exceptional students in NUS, and running events to grow the hacker community on campus.
Over the past year or so I've seen the best of my friends gobbled up by top-tier Valley tech companies.[1] These friends have been offered signing bonuses in the US$50,000 – US$100,000 range, after passing technical interviews or concluding internships in the Valley. They tell me to intern in a Valley company when I still can. They tell me I will learn a lot more at a top-tier startup in California than with one in Singapore. Their arguments are compelling to a young engineer, and I can't deny that I – like many of my friends who haven't applied – are increasingly convinced that we should do so.[2]
Granted, these friends are the best of my batch. They are very accomplished technically, and they're the smartest people I know. In many cases these friends initiated contact by reaching out to the Google or Facebook recruiters.
But I now think that this trend is reversing. Large tech companies are starting to actively recruit from Singapore. For example, Facebook is now a common fixture at the School of Computing's career fairs, and they recently concluded an invitation-only event for interested students. Closer to home, the NUS Hackers are hosting Quora for a tech talk/recruiting event this Friday, at NUS. (You may sign up here). We're hosting Palantir next week. Both are top-tier Valley startups. We expect the student turnout to be huge.
I must admit that it confuses me when people say Singapore faces a lack of good engineers. You must understand what the experience has been like, for me: on the one hand, local startup people have been going on about Singapore's talent problem. These people are often from companies or entities I have never heard of. On the other hand, my friends are being recruited away by the best tech companies in the world. Don't get me wrong: I'm not saying that these people who have been lamenting the state of talent in Singapore are wrong. They've certainly got a point. But it strikes me that everyone has got a talent problem. If local companies are not even successfully reaching out to the best their local universities have to offer, then perhaps they should try that first before complaining.
This is, of course, a lot easier to say than to do. I'll admit that part of the problem is that recruiting is difficult, especially when you're doing a startup. But another problem is that we lack startups that are very attractive to engineers.
If you're a local startup, what's the simplest way to correct for this? One thing you could do is to have your engineers come down for NUS Hackers events to mix around with students. Get a feel for your target demographic, or give a talk at Friday Hacks on an interesting, thorny technical topic. These events are largely a self-selecting filter for interested, capable hackers.
And if you're a technically accomplished student, or a good engineer, you should probably come down for these events anyway. If local startups aren't hunting you down, you bet companies like Quora and Palantir will. And that's not a bad place to be in.
[1] I've had friends who have received offers from Facebook, Google, Microsoft and Quora. [2] I interned at Viki, a local startup with brilliant mentorship. Most of my other friends who did not intern in the Valley either did client work, contributed to Google's Summer of Code (US$5000 for three months of work) or hacked on personal projects.
About the author
Cedric Chin (aka Eli James) is the current president of the NUS Hackers. He may be found on Github and Twitter.
This post was originally published on e27.sg as Singapore, where has all your talent gone?
About e27
Founded in 2007, e27 is a media organization focused on the Asian technology startup industry. e27 believes in building the community of technology innovators across Asia by reporting on the latest, breaking news relevant to technology startups, technology companies as well as investors on the e27 blog while connecting with their readers on Facebook and Twitter. e27 also organizes Echelon, the annual technology startup conference that attracts attendees from all over Asia.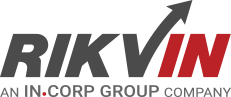 Rikvin's content team includes in-house and freelance writers across the globe who contribute informative and trending articles to guide aspiring entrepreneurs in taking their business to the next level in Asia.