Singapore Prime Minister Lee Hsien Loong unveiled the Smart Nation vision for the country in 2014, which he extended upon in subsequent National Day messages. Now, his Minister-in-Charge of the Smart Nation Initiative, Mr Vivian Balakrishnan, has elaborated on the Government's plan to achieve – what he calls the three levels of Smart Nation objectives – in a detailed interview to Bloomberg. These levels include improving the quality of life, increasing the enterprise efficacy, as well as equitable distribution of opportunities in society.
Open data, platforms, and APIs
To start with, he said, Singapore will open its being-rolled-out national sensors platform to the private sector, which means open data, open platforms, and open APIs. "The sector can then generate new products and services using these shared platforms and shared data."
It must be mentioned here that under Singapore's Smart Nation Sensor Platform (SNSP), an infrastructure is being built to enable greater pervasive connectivity, better situational awareness through gathering and sharing of useful data between agencies. "This enhanced government open data portal will continue to release more government data in machine readable format so that the public and third-party developers can glean useful insights and put them to good use," the Government had said earlier.
Related Article » Startups should you bootstrap or raise money
Doing business, not grants
Meanwhile, the minister added, "We're going to feed the private sector, not by giving grants, but by buying their products and services. It's a demand-driven model. I don't believe in a grantocracy."
Mr Balakrishnan also shared how out of the Government's tech budget of $2.4 billion, more than 60 percent goes to local SMEs in the digital space.
"It's an example of feeding through the demand side of the equation, giving opportunities to your own start-ups and enterprises. We see a crucial role for the private sector to ride on the platforms, to use shared data and to create new products and services which Governments by definition, will not be doing or will not be able to do as quickly and efficiently as the private sector," he added.
No one left behind
Another important point that the Minister raised is how the Government is "obsessed" with Industry Transformation Maps, which is part of the Future Economy Council chaired by Minister Heng Swee Keat.
This is important, he said, because the real challenge is to "commoditise" the technology so that the new middle class can cope with the digital revolution, and there is no job losses or wages stagnation.
Singapore needs to completely retool and reskill its society, and find new ways of generating value, as well as new ways of distributing the fruits of which that value create. "And you got to do it in a way that makes sure that no one is left behind," Mr Balakrishnan noted.
"To ensure this, we actually need to speed up revolution and make it so convenient, so painless, so transparent, so seamless, that the objections disappear."
Related Article » How startup sg infrastructure facilitates the Singapore startup ecosystem
Strategic National Projects
While the Government has been actively using digital technology to better serve the public – an example is the recently announced Singapore Student Learning Space (SLS) for various primary and secondary schools – it is also ensuring that the country is not left behind in emerging areas such as e-payments and digital identity systems. That's why the following five Strategic National Projects have been identified:
National Digital Identity framework for ensuring convenient and secure digital transactions
e-Payments drive for ensuring simple, swift, seamless, and safe payments
Smart Nation Sensor Platform for accelerating the deployment of sensors and other IOT (Internet of Things) devices
Smart Urban Mobility for leveraging data and digital technologies to better the public transport commute
Moments of Life, which bundles relevant government services across different agencies, giving citizens a more seamless and convenient experience
---
Form a tech startup in Singapore with speed, ease and value
An hour is all we need. Coupled with transparent, highly-competitive pricing and timely, committed support, your startup registration is made easy.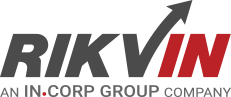 Rikvin's content team includes in-house and freelance writers across the globe who contribute informative and trending articles to guide aspiring entrepreneurs in taking their business to the next level in Asia.