Financial technology, or fintech, has been on the rise in recent years, with new companies popping up offering innovative solutions to traditional financial problems.
From mobile payments to peer-to-peer lending, future-forward fintech is changing the way we handle our finances.
In fact, it has the ability to transform the financial industry with its innovative and technology-driven solutions.
What is a Fintech Startup?
A fintech startup is a company that uses technology to provide financial services. This can include anything from online banking to mobile payments to peer-to-peer lending.
Fintech startups are often able to offer these services at lower costs or faster speeds than traditional banks.
---
What Are Some of the Key Factors Contributing to the Growth of Fintech?
Over the years, fintech has been recognised for its advantages.
Using smart technology like machine learning and artificial intelligence, it can take uncertain guesswork and human error out of financial decisions.
Apart from its benefits, there are also several key factors contributing to the growth of fintech.
One is the increasing availability of affordable technology.
This has made it possible for startups to develop innovative new products and services at a lower cost than traditional banks.
The next factor is a growing demand for financial services. In many countries, particularly in the Southeast Asian region, there is a large population that is underserved by traditional banks.
This provides an opportunity for fintech startups to offer more accessible and affordable services.
Finally, there has been strong funding and investment in fintech companies in recent years. This has helped to fuel the growth of the industry and bring new products and services to market.

Why is Singapore a Great Place to Set Up Your Fintech Business?
As of June 2022, there were 1,007 fintech firms in Singapore, representing a staggering 67% of the total in the Southeast Asia region. This figure reflects Singapore's popularity as an ideal destination for fintech company setup.
There are several reasons why this is so.
First, Singapore has a strong financial sector and a well-developed infrastructure for financial services. This makes it a good place to launch new products and services.
Second, the Singapore government is supportive of innovation in the financial sector and has put in place policies that encourage growth in the fintech industry.
For example, the government has established a "regulatory sandbox" which allows fintech startups to test their products in a controlled environment.
It has also provided substantial funding and established events like the Singapore Fintech Festival for the international community to connect.
Third, Singapore is a global center for finance and trade and has a large population of affluent consumers who are willing to adopt new financial technologies.
Finally, Singapore has a well-educated workforce and a strong business environment which makes it easy to start and grow a fintech company.
Related Read:An Insight Into the Singapore Fintech Evolution »
---
How Do I Set Up a Fintech Business in Singapore?
If you want to set up a fintech business in Singapore, there are a few things you need to do. First, you need to register your company with the Accounting and Corporate Regulatory Authority (ACRA).
You will also need to obtain a license from the Monetary Authority of Singapore (MAS), which is the regulator of the financial services industry in Singapore.
The process of obtaining a license from MAS can be quite complex, and it is important to ensure that you have all of the required documentation and information ready.
There are several different types of licenses, so it is important to choose the right one for your business.
Once you have obtained a license from MAS, you will need to comply with all of the relevant regulations.
This includes implementing adequate risk management measures and complying with anti-money laundering and counter-terrorism financing regulations.
Related Read: What You Must Know about Fintech Company Setup in Singapore »
---
What Are Some Key Success Factors for a Fintech Company?
Certain factors may increase the potential of success for a new fintech firm. Some of these key success include:
Innovative Capabilities
One is the ability to provide innovative products and services. This can set your company apart from the competition and help you attract new customers.
Fintech innovation is highly important and can be a key fintech driver for the future.
Scaling Your Business Quickly
A second factor is the ability to scale quickly. This will allow you to grow your business rapidly and capture a larger share of the market.
Strong Financial Performance
A third factor is strong financial performance. This will help you attract investment from venture capitalists and other investors, and it will also help you to maintain credibility with your customers.
A Robust Team
Finally, it is important to have a strong team in place. This includes experienced executives as well as engineers and developers who can create innovative products and services.
---
What Are Some Successful Fintech Startups in Singapore?
Endowus: A digital assets and wealth management platform
Nium: A B2B fintech digital platform for payments
Fastacash: A payments platform that enables users to transmit value and digital content through social networks and messaging platforms
Kashmi: A neo-banking application that enables millennials to exchange money with their friends easily
Related Read: FinTech Ushers in a Wave of Finance Revolution in Singapore »
---
What Are Some Fintech Startup Ideas?
Launching a mobile banking app
Creating a Buy-Now-Pay-Later (BNPL) app
Crowdfunding app
Brokerage app
P2P digital payments app
Artificial intelligence app
---
What Must I Consider Before Incorporating My Fintech Startup?
When starting a fintech startup, there are several important things to keep in mind.
What is Your Business Strategy?
First, you need to make sure that you have a clear business plan and strategy in place. This will help you to stay focused and achieve your goals.
Do You Have Sufficient Funding?
You also need to make sure that you have the necessary funding in place. This includes both startup capital and ongoing operating expenses.
It is important to be realistic about how much money you will need and to ensure that you have a solid financial plan in place.
Related Read: Top 23 Venture Capital Firms and Angel Investors in Singapore »
Can You Comply With Business Regulations?
Another important consideration is the regulatory environment. You need to make sure that you are compliant with all relevant regulations, and you may need to obtain a license from the government in order to operate your business.
Can You Find Great Employees?
Finally, it is important to build a strong team of employees. This includes experienced executives as well as engineers and developers who can create innovative products and services.
Can You Make it Safe?
Fraud and theft of data are some of the biggest problems affecting the fintech space.
When you're developing your fintech product, you must apply the relevant data security measures to ensure that your customers' data, like personal and financial data, are safe.
Doing so will also help you to stay compliant with data security laws so that you do not have to be penalised.
---
Put Your Fintech Company Incorporation in InCorp's Hands
If you have decided to open your fintech business in Singapore, leave the incorporation setup and other related aspects to our team of specialists!
As a global company, we have helped numerous fintech businesses incorporate across different countries in the world.
Let us support your business and help you achieve your goals!
FAQs
Fintech is a term that is used to describe the intersection of technology and finance. It refers to the use of technology to provide financial services, such as banking, payments, and investment.
Some fintech initiatives in Singapore include:

Fintech innovation grants, like the Digital Acceleration Grant
The formation of API Exchange (API) to support financial innovation and inclusion in ASEAN
Payments initiatives like Fast and Secure Transfers (FAST) and PayNow

There are 1,007 fintech firms in Singapore as of June 2022.
Let InCorp support your business incorporation
Get peace of mind by getting InCorp to help you start your fintech company in Singapore now!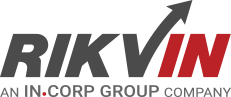 Rikvin's content team includes in-house and freelance writers across the globe who contribute informative and trending articles to guide aspiring entrepreneurs in taking their business to the next level in Asia.