Since the start of the global pandemic, an increasing number of businesses have shifted online. Rapid digitalisation has also contributed to this trend.
When you open an online business, you need not worry about fixed operating costs like overheads eating into your bottom line.
It offers a greater degree of flexibility that a physical business may not be able to provide.
Stay close as we delve into some of the biggest reasons to start an online business in Singapore!
Do I Need a License to Sell Online in Singapore?
No, you do not need a license to sell online in Singapore. There are a few simple requirements that you must meet in order to start an online business in Singapore, but no special license is required.
How Do I Set Up My Own Online Business in Singapore?
How can you start your online business in Singapore? Many may also be wondering how to register their home-based businesses conducted online.
Here's a quick checklist to get the ball rolling:
Decide on your product or service if you have not
Think of your business strategy
Decide on your target customers
Choose your business model or business structure, like a private limited company
Register your business with the Accounting and Corporate Regulatory Authority (ACRA) as a web-based business
Register your website's domain name and host
Decide if you want to use a marketplace platform or operate your own site
Perform online advertising to market your products or services
Related Read: How to Start an Online Business »
---
What Are the Requirements of Setting Up an Online Business in Singapore?
If you wish to incorporate an online business , here are some basic requirements to fulfil:
A registered business address
Paid-up capital
At least one local resident director
Personal details of the key stakeholders like the directors and shareholders
---
What Are Some Reasons to Start an Online Business in Singapore?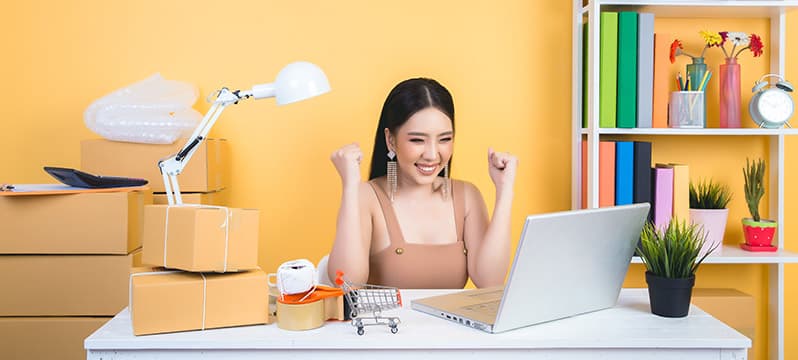 There are several factors that make the country ideal for starting an online business.
In fact, it is known as one of the most competitive economies in the world, ranking second in the World Bank's 'ease of doing business' survey in 2019.
Singapore enjoys a conducive business environment because of its strategic location, efficient infrastructure, competitive tax system, and well-educated and multilingual workforce.
We take a deeper look at these reasons:
A Robust Economy
For one, Singapore is a well-developed country with a strong economy.
This means that there is a large market for your products and services and that consumers are likely to be affluent and willing to pay for quality products and services.
Low Corporate Tax Rate
Singapore has a low corporate tax rate of 17% that makes it attractive to do business. It reduces the costs of operating your online business, therefore leaving you with more funds to channel to growth activities.
Stable Political Environment
The city-state has a stable political environment and strong rule of law. Therefore, it is a safe place to do business.
It also has a sound legal system and low corruption rate.
Business-Friendly Environment
Additionally, Singapore has a favorable business environment, with low taxes and easy registration procedures.
The government also offers a range of support programs for businesses, including assistance with marketing, funding, and even hiring employees.
Close to Leading Asian Markets
Finally, Singapore is located in close proximity to other major Asian markets, making it an ideal base for doing business in the region.
Related Read: Payment Options for E-Commerce Businesses in Singapore »
---
What Are Some Challenges of Starting an Online Business in Singapore?
Despite these advantages, starting an online business in Singapore can be a challenge. First, it can be difficult to find the right market for your products or services.
Additionally, you will need to invest time and resources into marketing your business, as well as into developing a strong online presence.
Finally, you will need to deal with the competition from other online businesses in Singapore. However, if you are willing to put in the effort, starting an online business in Singapore can be a very rewarding experience.
---
What Are Some Tips to Start a New Online Business in Singapore?
If you are interested in starting an e-commerce business in Singapore, there are a few things you should keep in mind.
First, make sure you choose a niche market that is not too crowded. Entering a red ocean market means that you may be competing with other businesses that already have an established presence.
Additionally, be sure to invest time and resources into marketing your business. The online business landscape can be fairly competitive since many people have moved their businesses to the internet.
Finally, remember that competition is stiff in Singapore, so you will need to work hard to stand out from the crowd. Create products that solve customers' problems and put them at the heart of your business.
You can find out their problems by reaching out to your potential customers and understanding them.
With these tips in mind, you should be well on your way to starting a successful online business in Singapore.
Related Read: Why Entrepreneurs Are Choosing to Do Business in Singapore
---
What Are Some Online Business Ideas?
Thinking of setting up your ecommerce business, but unsure of what to do?
You can consider taking your online business idea from any of these possibilities:
Online clothing store
Home-based food business
Dropshipping business
SEO marketing service
Print-on-demand business
Online digital marketing business
Related Read: 8 Affordable Fields To Start A Business in Singapore »
Let Rikvin Help You Get Your Online Business Up Today
Starting an online business in Singapore can open a doorway to plentiful opportunities in a flourishing sector.
Let Rikvin's incorporation professionals manage the entire set up process so you can focus on the core aspects of your business!
FAQs
Yes, it is completely legal.
Some small business ideas you can consider are:

Online marketing service
Copywriting service
Editorial service
Online fashion store
Increased food production

An online business is a business that is conducted over the internet. This can be through a website, social media platforms, or an e-commerce store.
Start your online business in Singapore now!
Don't sweat the details - let our incorporation experts take care of the online business set up for you!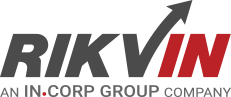 Rikvin's content team includes in-house and freelance writers across the globe who contribute informative and trending articles to guide aspiring entrepreneurs in taking their business to the next level in Asia.