We once lived in a world where few countries enjoyed economic prosperity while the majority of countries watched with envy, wishing to have the same opportunities.
Today, we live in a global economy, where all countries can participate and benefit from the trading of goods and services that occurs on a global scale.
As the global economy has opened up the trading borders of nations, some countries have prospered tremendously, while countries that are considered superpowers have seen their economic power decline.
This argument can be made with regards to China's growing economic power, compared to the United States' stagnant economic growth. But beyond China, there is another Asian country that is reaping the benefits of being a major player in the global economy – Singapore.
What is so significant about this?
Open borders for business means that entrepreneurs have the opportunity to expand their businesses beyond their local community.
Countries are welcoming entrepreneurs with open arms because entrepreneurship promotes innovation and economic development.
Many entrepreneurs are moving their businesses beyond their national borders, as doing business on an international level is looking more and more attractive.
Singapore is a hotspot for this global economic activity. The great business environment and economic opportunities in Singapore attract entrepreneurs, corporations, and investors.
Why Are Entrepreneurs Choosing to Relocate Their Businesses to Singapore?
Singapore has several outstanding achievements that make it such an attractive place for foreigners to expand their business operations to the flourishing city-state, such as:
It is ranked the world's best business environment to do business in
It is ranked the 4th most competitive economy in the world, just after Denmark, Ireland, and Switzerland.
It ranks 1st in Asia for intellectual property (IP) protection and 2nd in the world, which protects your valuable ideas, trademarks, and innovations 
Singapore ranks 5th on the Sustainable Trade Index for the sustainability of its international trade practices
Singapore is rated 2nd in the world by World Bank for the ease of doing business
Singapore is ranked the 2nd wealthiest nation in the world according to the International Monetary Fund (IMF)'s data, after Luxembourg
Singapore is rated 1st as the most politically stable country in Asia and 3rd in the world
Singapore is rated 1st in Asia for quality of life
Its corporate tax rate is a flat 17% – foreigners opening a private limited company in Singapore enjoy this benefit
There are no dividend or capital gains taxes in Singapore
There is no estate/death/inheritance tax in Singapore
Personal tax rates start at 0% and max out at 22%
Singapore's network of over 100 comprehensive Double Taxation Avoidance Agreements (DTAA)
Singapore's many free trade agreements and the Investment Guarantee Agreements (IGA)
Robust local talent pool and number of attractive schemes to entice foreign talent in talent-scarce areas, such as technology
The facts listed above illustrate why Singapore is a favorite destination for entrepreneurs wanting to relocate themselves and their business entirely or simply expand their operations globally.
Take for instance the ease of doing business in Singapore. The country has a score of 86.2, compared to 84 for the United States. On average, entrepreneurs in Singapore need only 1-2 days to set up a company.
Singapore provides many advantages for an entrepreneur who wants his business to grow in its prosperous environment. For instance, Singapore provides a great strategic location in Southeast Asia and serves as a springboard to the region. 
Its location gives your business access to a market of 688 million people. Its pro-business environment attracts foreign investors seeking to invest in great business ideas. 
Singapore has an open immigration policy, which makes it simple for entrepreneurs to get work visas and gain permanent residency status.
Related Read: Singapore – The Ideal Destination for your Business
---
How to Form a Company in Singapore
Generally, the process of starting a business in Singapore is simple. It takes just a few days to get the registration complete as long as you have the necessary documents in order.
We outline some of the key steps:
Entering Singapore
The best approach for a foreign entrepreneur who wants to set up and operate a business in Singapore is through the Global Investor Programme (GIP).
The GIP offers permanent residency (PR) to qualifying global investors who wish to propel their businesses and investment growth from Singapore.
Foreign entrepreneurs can also start a business in Singapore by obtaining certain work passes, such as an EntrePass or ONE Pass.
The ONE Pass is its newest work visa that allows successful applicants job flexibility, whether as an employee, business owner, or both. Otherwise, foreign entrepreneurs from overseas can also set up a company by engaging a registered filing agent such as Rikvin to assist.
---
Registering a Company in Singapore
Businesses must register with the Accounting & Corporate Regulatory Authority (ACRA). If you want to set up a private limited company in Singapore, you must appoint a local registered filing agent to act on your behalf. 
The agent must be a resident of Singapore – citizens, permanent residents, or foreigners with employment or dependant passes.
You must also adhere to the statutory and regulatory obligations as stated in the Singapore Companies Act, such as engaging a company secretary, conducting annual general meetings, and more.
Special licenses are needed for businesses that operate in banking, insurance, stock broking, and more. These licenses are also required for the manufacturing of cigars and firecrackers.
Related Read: 8 Things to Look Out For When Setting Up a Singapore Company
---
Government's Assistance in Business Growth
Singapore works extremely hard to ensure businesses are given the best environment and assistance to develop.
The following agencies can be contacted when seeking help to grow your business:
Economic Development Board (EDB) – provides complete investor support and promotes a first-rate business environment in Singapore
Enterprise Singapore – a comprehensive agency that offers support in terms of tax incentives, grants, loans, business toolkits and more
ACRA – oversees the registration and regulation of business entities and public accountants. This agency also provides information on new business structures, compliance requirements, and governance practices.
---
Great Labour Force
Singapore has an attractive, world-class, and hard-working labour force. Great employees are needed for any business to succeed. Singapore is a knowledge-based economy and its labor force is educated and professionally qualified. 
Its workforce is recognised for its focus on higher education, high level of productivity, technical knowledge, and work hard and work harder culture.
Employees can be found through online recruitment portals and recruitment agencies such as Rikvin. You can also explore training programs that the EDB offers in partnership with many businesses.
---
Expand Your Business to Singapore With Rikvin
Singapore is one of the top destinations for entrepreneurs seeking to expand on an international level. It focuses on continued economic growth in various key sectors, pushing to provide entrepreneurs with an environment where they can grow their businesses for continued success.
The country understands that a healthy, competitive business environment is what attracts continued investment into its infrastructure – both talent-wise and financially.
Take advantage of the business opportunities that exist in Singapore. You may soon find that the opportunity to build a business will no longer be so easy to take advantage of when more entrepreneurs learn about the vibrant business environment in Singapore.
FAQs About Doing Business in Singapore
Yes, a foreigner can register a business in Singapore without immigrating here by engaging a local registered filing agent such as Rikvin.
Yes, a foreigner can obtain 100% shareholding of the business.
The most ideal type of business entity is a private limited company as it offers multiple benefits such as flexibility, limited liability, and more.
Planning to start a business in Singapore?
Let Rikvin help you register a company quickly and easily with our 20-year expertise in Singapore business incorporation.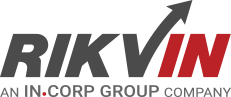 Rikvin's content team includes in-house and freelance writers across the globe who contribute informative and trending articles to guide aspiring entrepreneurs in taking their business to the next level in Asia.