After interacting with the various players in the Singapore startup ecosystem, Tai-Ku, cofounder of Gumhoo shares his takeaways to fellow Taiwanese startups and foreign startups in Singapore to set up a business in Singapore.
Last week, e27 hosted seven Taiwanese startups who were on a fund raising trip to Singapore. During the three days two nights trip, the seven Taiwanese startups visited SPRING to find out more about the government's support towards building the Singapore startup ecosystem. Other than that, they visited a handful of venture capitalist firms, coworking spaces Plug-In@Blk71 and The Hub. They were also at our Founders Drinks to meet with local startup founders.
Tai-Ku (TK), the cofounder of Gumhoo, a personal social shopping platform that allows users to browse and shop from any e-commerce websites, shares his experience and takeaways from his short visit to Singapore in a blog post. He summarized the takeaways and his observations into three main points:
Singapore is great for startups
The Singapore government puts a lot of resources into helping startups to grow. They have worked with several institutions or agencies to provide incubation program, joint-funding, and incentive program such as the three years tax exemption scheme! But let's face it, this money and resources come from the Singapore tax-payers' pocket. Who are they going to help? Singaporeans, of course! Many of the programs or incentive policies are designed to help local young entrepreneurs to have their own business.
The reason behind this is because Singapore is probably in a disadvantage if you compare it to Taiwan. Singaporeans tend to work in big corporations rather than starting a company. So if you are interested in going to Singapore to utilize these resources, one way is you have to work with a Singaporean co-founder. Another way is to get funded by the various government and VCs joint fund. However, partaking this option means that you have to give up 20 to 30 percent of your company's equity. The number is too high? Hey, you are spending their tax-payers' money!
Still, if you are interested in the Southeast Asia market, Singapore is the first place to start with
Please don't get me wrong, I am not saying you should choose Singapore as your main choice of country for expansion. What I meant is that the connections, resources, and environment is good for you to at least have a hub in Singapore if you are targetting the SEA market. I know Singapore culture is definitely different than Malaysia culture, but compared to Taiwan, it's much similar. The location of Singapore is also perfect to fly to other countries in Southeast Asia. On top of that, people speak English here in Singapore, so it's much more easier to connect with Silicon Valley's VC or big corporation if you are looking to expand to US or be acquired by them.
Having said that, it's quite expensive to start a company in Singapore
Singapore's living cost is not like Taiwan's at all! I personally brought NTD3,600 (around US$120) for the two-day trip, and I spent it all just on food/drink/mrt. Moreover, the average monthly salary for a college graduated is S$3,000 (around NTD72,000 or US$2,400). This is really scary and might be unaffordable for a Taiwanese startup! So check out your pocket, if it's not deep enough, a more realistic way is to find a VC there to back you up.
This post was originally published on e27.sg as A Taiwanese opinion on Singapore for foreign startups.
Start Your Company Registration in Singapore
An hour is all we need. Coupled with transparent, highly-competitive pricing and timely, committed support, your Singapore company registration is made easy.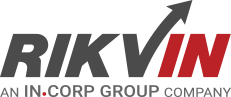 Rikvin's content team includes in-house and freelance writers across the globe who contribute informative and trending articles to guide aspiring entrepreneurs in taking their business to the next level in Asia.