Simply put, FinTech stands for disruptive financial technologies, used and applied in the financial services sector including mobile payments, money transfers, loans, fundraising, asset management, and even crypto-currencies such as bitcoin. This is an industry forecasted to exceed over $200 billion in the next half decade, making it a truly global phenomenon. It involves players as diverse as traditional Financial Institutions (FIs), e-commerce firms, telecommunications companies, and many start-ups.
As the FinTech revolution expands its reach, two things clearly stand out.
First – the reinvented customer experience as FinTech firms implement innovative state-of-the-art financial services methods. Second – bringing millions of previously under- or never-served consumers into the financial services sector.
Overall, the noticeable transformative trends in FinTech are digital and mobile payments, block chains and distributed ledgers, authentication and biometrics, cloud computing, artificial intelligence or machine learning, and big data.
We have examples of non-financial players such as Apple, Google, and Amazon offering payment solutions replacing physical wallets and credit cards. Or of lenders such as Zopa and Funding Circle offering peer-to-peer lending solutions. There are also robo financial advisers such as WealthFront using data analytics to offer investment management services.
Other examples are MasterCard and Visa using big data techniques to derive insights from consumer spending patterns and detect fraud in financial transactions. Or community traders using self-learning algorithms to predict price movements. Or a company such as Ripple offering real-time gross settlement, currency exchange, and remittance, based on distributed ledgers.
In a nutshell, FinTech is posing an existential threat to the traditional financial services business model, and many FIs will face a 'Kodak' moment if they do not respond, according to PwC's Global FinTech Report 2016.
That's where Singapore seems well-placed with an already established, well-nurtured, well-promoted, vibrant and thriving FinTech ecosystem.
The fact that Singapore, with its excellent business-friendly environment and regulatory framework, leads Asia as the FinTech hub of the region, shouldn't surprise anyone. What is heartening though, is that in a 2016 report by Deloitte, they placed the city-state neck-and-neck with London as the top global FinTech hub.
---
Advantages in Singapore for FinTechs
The biggest obstacle for the FinTech revolution across the world has been slow-moving governments, which take a fair duration of time in coming up with the necessary regulatory frameworks. This was where the very-efficient Singapore Government took the lead in envisaging the country "as a Smart Financial Centre, where innovation is pervasive and technology is used widely", to quote Mr Ravi Menon, Managing Director of Monetary Authority of Singapore (MAS).
---
Financial Sector Technology and Innovation (FSTI) scheme
In 2015, MAS committed $225 million for the next five years under the Financial Sector Technology and Innovation (FSTI) scheme to provide support for the creation of an ecosystem that fosters innovation. Some FIs including DBS, Citibank, Credit Suisse, Metlife, and UBS, have already set up their innovation centres in Singapore using the scheme. Other examples of FSTI-supported institution-level projects include a cyber risk test-bed, and a decentralised record-keeping system based on block chain technology to prevent duplicate invoicing in trade finance.
Related article: 16 Singapore start-up grants and schemes »
---
Singapore Regulatory Sandbox
In June 2016, the FinTech and Innovation Group established by MAS released guidelines for a "regulatory sandbox" pertaining to FinTech. This was done to encourage more FinTech experimentation so that promising innovations can be tested in the Singapore market, and later adopted worldwide. The Sandbox method will enable product testing in a well-defined space and duration, with appropriate safeguards to contain the consequences of failure and maintain the overall safety and soundness of the financial system.
---
Singapore Infrastructure
MAS followed the June's announcement with a payments roadmap, where it addressed issues of cyber-security while encouraging universal adoption of electronic payment systems.
Other initiatives by MAS include:
Earlier last year, MAS, in collaboration with the National Research Foundation, set up a FinTech Office to provide a one-stop point-of-contact for all FinTech matters, including information on the grants and assistance schemes available in Singapore.
LATTICE80, Singapore's first FinTech innovation village, offers dedicated physical space for FinTech startups to work, connect, and co-create with the financial industry and VC investors. More than 20 global FIs have already set up innovation centres there.
MAS also has its own innovation lab known as Looking Glass; its aim is to spur collaboration among MAS, FIs, startups and technologists.
MAS, the Singapore Exchange, and eight banks have embarked on a proof-of-concept project to use blockchain technology for inter-bank payments, including cross-border transactions in foreign currency.
MAS aims to establish Singapore as a centre of excellence for Application Programming Interfaces or APIs – on financial services. For this, it has published a "Finance-as-a-Service API Playbook" in partnership with the Association of Banks in Singapore.
Meanwhile, the Association of Banks in Singapore is working on two initiatives to make electronic payments seamless.
A Central Addressing Scheme to allow payments using the recipient's mobile number, national ID number, email address, or any other social media address, without the need for the recipient's bank or bank account number
A Unified Point-of-Sale terminal to allow merchants to accept all major card brands, including those that are contact-less or embedded in smartphones
Singapore is also in the process of creating a national Knowing the Identity of a Customer – or KYC utility.
---
Singapore FinTech Festival 2017
Realising that FinTechs can't flourish in isolation, MAS has announced the second edition of the Singapore FinTech Festival, to be held in Singapore from 13 to 17 November 2017. It builds on the success of last year's inaugural festival which drew more than 13,000 participants from across 60 countries. Organised in partnership with The Association of Banks in Singapore (ABS) and in collaboration with SingEx Holdings, the festival will see the return of the Global FinTech Hackcelerator, FinTech Awards and the FinTech Conference, along with the addition of an Investor Summit.
Related article: Singapore enhanced financing for startups in deep-tech sectors  »
---
Conclusion on Singapore's FinTech ecosystem
To sum up, MAS has made it clear that its role in Singapore's FinTech ecosystem is two-fold -providing regulation conducive to innovation while fostering safety and security, as well as facilitating infrastructure for an innovation ecosystem and adoption of new technologies. We have to give credit to the Authority for its success in both roles till now. This is important because as noted by Minister of Trade and Industry Mr S Iswaran in 2016, FinTech is "crucial to Singapore' s status as the Asian financial hub".
---
Join the FinTech revolution. Form a FinTech company in Singapore with speed, ease and value
An hour is all we need. Coupled with transparent, highly-competitive pricing and timely, committed support, your FinTech company registration is made easy.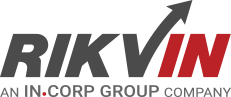 Rikvin's content team includes in-house and freelance writers across the globe who contribute informative and trending articles to guide aspiring entrepreneurs in taking their business to the next level in Asia.