Singapore is internationally renowned for its forward-thinking in the financial sector, so it should be of little surprise to see many fintech companies setting up in Singapore and the financial technology (fintech) sector booming on our shores.
If you do a little digging, the reason for fintech's success in Singapore is quite apparent — the Monetary Authority of Singapore (MAS) has pledged S$225 million worth of incentives for fintech companies to operate and grow in Singapore. Better still, a 100,000 square foot fintech innovation hub has been built in the Central Area of Singapore, designed to foster experimentation in the field.
Fintech is no longer a promising upstart and is widely accepted as the next wave of financial services by Singapore's established traditional finance sector. Banks and other traditional financial service providers see a fintech company in Singapore as a help facilitator rather than a fierce competitor. From the viewpoint of the greater financial sector as a whole, fintech companies help increase transparency and efficiency for all financial services.
It's clear that the provision of a rich and nourishing environment helps in starting up a fintech company in Singapore of all sizes. To date, more than 40 multinational fintech labs have opened in the city-state, with nearly 500 new fintech startups currently operating in Singapore.
Related Read: FinTech Ushers in a Wave of Finance Revolution in Singapore »
Incorporating a Fintech Company in Singapore vs a Normal Company
Before the disruption of fintech to the traditional financial sector, it was a laborious and complicated process to incorporate a fintech company in Singapore. At the time, this was a major roadblock for fintech companies, but also a bottleneck for the Singapore economy.
Since then, MAS has more than accommodated the shifting tides of financial services in Singapore, through massive reductions in red tape and regulatory hurdles. In an effort to encourage innovation, and to make Singapore the global leader in fintech, MAS created a new fintech regulatory sandbox program for the fintech sector in 2016.
Given the freedom to experiment within this regulatory sandbox, a growing fintech company in Singapore can now work within specific ranges of operation to innovate in the sector.
MAS has allocated the resources to relax any specific regulatory requirements on a case-by-case basis for individual fintech experiments. These regulatory requirements are:
Reputation
Track record
Board composition
Credit rating
Financial soundness
Cash balances
Asset maintenance requirement
Relative size
MAS guidelines, such as technology risk management and outsourcing
Licence fees
Management experience
Minimum paid-up capital
Minimum liquid assets
Once an individual fintech company in Singapore has completed a successful experiment within this regulatory sandbox, it can then introduce any relevant service offerings on a broader scale, as long as they observe the full relevant regulatory and legal requirements.
Among the fintech startups in Singapore, an insurance firm PolicyPal was the first to "graduate" in 2017. Since then, MAS' regulatory sandbox has helped dozens of fintech companies to help innovate the sector as a whole.
Related Read: Find out how you can raise startup capital in Singapore »
---
How to Register for the Singapore Fintech Regulatory Sandbox
To register for Singapore's Fintech regulatory sandbox, start by downloading the necessary registration forms from MAS' Regulatory Sandbox Portal. Once you submit a request for registration, MAS will process your application within 21 working days, upon which time you'll find out if your application was successful or not.
If your application is initially successful, you will go into an evaluation period in which you will work closely with MAS to make adjustments to your application. This evaluation period will vary in length, depending on your circumstances.
Once fully approved, MAS will send you written approval of your application permitting the previously negotiated regulatory relaxations, and the time period you will be allowed to operate in the sandbox environment.
While operating the fintech regulatory sandbox, a fintech company in Singapore must declare its status to customers, and inform them of any risks they may encounter while dealing with it. The company's details must also be disclosed on MAS' online Regulatory Sandbox Portal.
If you want to make any changes to your fintech company in Singapore while in the fintech regulatory sandbox, you will need to send a change request to MAS one month in advance of actioning the changes.
Related Read: Guide to Singapore's New Work Pass: The Tech.Pass »
---
Conclusion — What's Next for Starting Your Fintech Company in Singapore
Singapore is beckoning aspiring fintech firms from around the world, and they are heeding the call for good reason. That demand for permission to operate in Singapore has created a long line of fintech companies in the application process.
If you would like to help make sure your application process goes as quickly and smoothly as possible, InCorp can help. We can ensure your internal processes are properly carried out and sufficiently described in your application before making your submission to MAS.
If you have any questions on what was covered in the podcast, please do contact us; we'd be glad to help.
FAQs
A fintech regulatory sandbox is an environment where a fintech company can experiment with new ideas within a prescribed framework to limit damage to the wider commercial environment. During this period, the regulator will relax certain regulations to facilitate experimentation.
Singapore has progressive and malleable regulations to allow a fintech company to innovate and prosper globally. Monetary Authority of Singapore (MAS) lists over 40 fintech innovation labs in Singapore. Currently, there are more than 490 fintech companies in Singapore.
Singaporean fintech companies include OneConnect Financial Technology, Validus Capital, and Vesta Payment Solutions. Currently, there are approximately 490 fintech companies in Singapore.
It is not likely that fintech services will completely replace traditional banks, but they will provide innovation, competition, and a genuine long-term alternate mode of delivery for financial services.
Let Us Help You Launch and Grow Your Fintech Company in Singapore
Singapore can relax regulations to allow fintech companies to innovate and prosper like nowhere else. Let us help launch and grow your fintech company in Singapore in 2021.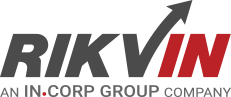 Rikvin's content team includes in-house and freelance writers across the globe who contribute informative and trending articles to guide aspiring entrepreneurs in taking their business to the next level in Asia.