It's no secret that Singapore is one of the leading countries in the world when it comes to fintech.
In fact, Singapore's fintech sector is growing at an unprecedented rate and shows no signs of slowing down.
So, what makes Singapore such a hotbed for fintech innovation? And what can we expect from the Singaporean fintech landscape in the years to come?
In this blog post, we'll take a closer look at the evolution of Singaporean fintech and explore some of the key players and trends shaping the industry today.
What is Fintech?
Fintech, or financial technology, is a term used to describe the use of technology in the financial services industry. This can include everything from mobile payments to blockchain technology.
The origins of fintech can be traced back to the early days of the internet when a few forward-thinking companies saw the potential of using online technologies to make financial services more accessible and efficient.
One of the earliest examples is PayPal, which was founded in 1998 as a way to enable people to send money electronically.
Today, fintech is one of the hottest sectors in the tech industry, with venture capitalists pouring billions of dollars into fintech startups around the world.
Singapore is very much at the forefront of this fintech revolution.
Related Read: Guide to the Startup SG Tech Scheme »
---
Singapore's Fintech Development
Singapore is a leading center for fintech innovation, thanks to its strong regulatory environment and well-developed infrastructure.
In fact, the Singaporean government has even set up a dedicated fintech office to support the growth of the industry.
The government recognised the explosive potential of the industry years ago. In 2015, it committed US$170 million to incentivise global financial institutions to set up innovation labs in the city under the Financial Sector Technology & Innovation (FSTI) scheme.
Shortly after, it established the FinTech and Innovation Group (FTIG) to boost efficiencies and strengthen competitiveness in the financial sector.
It expanded its focus to better-managing risks and creating strategies and regulatory policies for technology and innovation.
Today, Singapore is ranked first in the fintech market among countries in the Asia Pacific region, and fourth worldwide.

---
Fintech Investment in Singapore
In 2022, investments (venture capital, private equity, and merger and acquisition deals) in Singapore's fintech sector grew 47% year-on-year to reach US$3.94 billion.
This was led by blockchain and cryptocurrency funding at US$1.48 billion across 82 deals.
Ride-hailing unicorn subsidiary Grab Financial Group is also noted to have raised a staggering US$300 million in investment.
The city-state has positioned itself toward becoming a smart nation, and fintech is expected to be a vital growth driver towards that goal.
Related Read: What You Must Know about Fintech Company Setup in Singapore »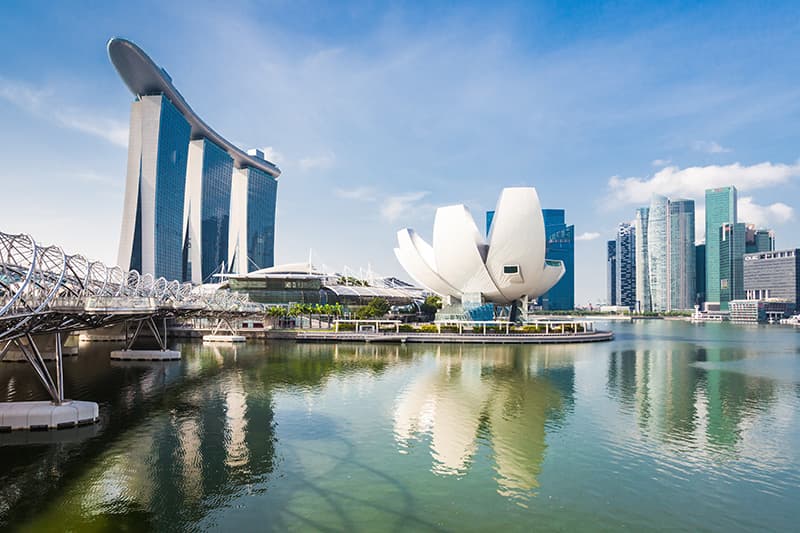 What Are the Key Trends Driving Singapore's Fintech Evolution?
So, what are some of the key trends driving Singapore's fintech evolution? Let's take a look:
Digital Banking is on the Rise
In recent years, we've seen a surge in the number of digital-only banks, such as DBS digibank and OCBC Frank. These banks offer customers a completely online experience, from account opening to money transfers.
One of the key reasons for the popularity of digital banking is that it's much more convenient than traditional banking. Customers can manage their finances anytime, anywhere, using their mobile phone or laptop.
What's more, digital banks often offer better interest rates and fees than their brick-and-mortar counterparts.
For example, DBS' digibank offers customers a base interest rate of 0.05% per annum on their savings account balances, while OCBC Frank gives customers a waiver on the first S$50 of monthly fees.
The Widespread Adoption of Mobile Payments
Another key trend driving the growth of digital banking is the rise of mobile payments. In Singapore, we've seen a proliferation of these applications, such as DBS PayLah!, OCBC Pay Anyone, and GrabPay.
These apps allow customers to make peer-to-peer (P2P) payments using their mobile phones, without the need for cash or a physical credit card.
Such payments are becoming increasingly popular in Singapore, as they offer a convenient and hassle-free way to make payments.
For example, GrabPay can be used to pay for rides, food delivery, and even retail purchases. And with more merchants accepting mobile payments, it's likely that we'll see even more people using these apps in the future.
The Growing Popularity of Buy Now, Pay Later (BNPL) Payment Schemes
Singapore is gradually shifting towards cashless payment, and amid mobile payments, this trend is also showing through the growing popularity of BNPL schemes.
The pandemic played a critical part in driving its increased usage, with many citizens moving towards e-commerce platforms for their purchases.
The BNPL payment model is a flexible type of short-term financing that works similarly to credit card installments. It allows customers to settle their bills typically in 3-monthly installments.
There are no hidden fees, but customers have to pay their installments on time to avoid getting hit with late payment fees.
For some people, this model represents a more affordable way of managing debt or expenses.
BNPL transactions came up to S$440m in 2021, massive growth as compared to 2017 when the scheme was first introduced.
Examples of BNPL merchants are Atome, Rely, Hoolah, and even Grab, with its PayLater scheme that allows customers to either pay their outstanding balances the following month, or over 4 months.
---
What Challenges Do Singapore Fintech Firms Face?
Fintech firms in Singapore face several challenges, including a lack of access to funding and the need to comply with complex regulations.
However, there are several ways these companies can overcome these challenges.
For example, Singapore fintech companies can seek funding from venture capitalists or angel investors. There are also a number of government-led initiatives that provide funding for fintech startups.
In addition, Singapore fintech firms can work with accelerators or incubators to get access to mentorship and resources. These programs can help companies to develop their products and grow their businesses.
Despite the challenges, there are many opportunities for fintech companies in Singapore. The city-state is home to a large number of financial institutions, and there is a growing demand for fintech products and services.
---
How is Singapore Navigating Fintech Business Concerns in SEA?
Despite its attractiveness, Southeast Asia is sometimes perceived as troublesome for fintech firms to do business in, with uncertain regulatory requirements.
They may also be deterred by the lack of familiarity with the relevant laws and regulatory frameworks.
Singapore, however, is restoring confidence in a few ways – by enhancing its regulatory standards, collaborating with firms for training and developing skills, as well as creating agreements like the Regional Comprehensive Economic Partnership.
---
How Has the Singapore Government Helped Encourage Fintech Adoption and Innovation?
The Singapore government has created a conducive environment to foster fintech innovation and adoption in several ways.
Some of the key initiatives that the government has launched include:
The establishment of SME Financial Empowerment (SFE), a new international SME financial knowledge and action programme
The launch of a pilot program to use blockchain technology for cross-border payments
The establishment of the Financial Technology and Innovation Division within the Monetary Authority of Singapore (MAS)
MAS' setting up of the enhanced Financial Sector Technology and Innovation Scheme (FSTI 2.0) with S$250 commitment in funds to speed up technology and innovation growth in the financial sector
The introduction of a regulatory sandbox for fintech firms to test their products and services
The launch of the Singapore FinTech Festival in 2016 that hosts thousands of international visitors and dignitaries
The launch of the Singapore Financial Data Exchange (SGFinDex), a platform to help drive fintech growth in Singapore via open banking and data access
Project Ubin, an industry effort that helps in discovering how the payments and securities clearing and settlement industry can use blockchain and distributed ledger technologies
Proxtera, a private entity that encourages cross-border trade and improved connectivity of financial services
These initiatives have helped to position Singapore as a leading fintech hub in Asia, and have attracted many fintech firms to set up operations in the city-state.
---
What Are Some Notable Fintech Firms in Singapore?
One of the most recent examples is Ant Group, which is the world's largest fintech company.
Ant Group is an affiliate of Alibaba Group and operates Alipay, one of the world's largest mobile payment platforms.
The company had announced plans to set up a research and development (R&D) center in Singapore, which will focus on developing new technologies for the financial sector.
This is a significant investment and is a vote of confidence in Singapore's fintech ecosystem.
In addition, it also recently initiated a digital wholesale bank in Singapore, ANEXT Bank, that will offer financial services for small-and-medium enterprises (SMEs) in the country.
Ant Group is also partnering with Visa and Proxtera to carry out sharing sessions for the SME Financial Empowerment programme highlighted above. These sessions will emphasise on the importance of updated financial literacy for businesses.
There are also other notable players in the industry:
Nium (digital international money transfer services)
Matchmove Pay (innovative enterprise payments solutions)
Aspire (neobank for SMEs)
PolicyPal (personalised financial review and action plans)
Singlife (digital life insurance services)
Looking ahead, it is clear that fintech will continue to play a major role in shaping the future of finance in Singapore.
With the government's continued support, and the influx of leading fintech firms, it is poised to become one of the world's leading fintech hubs.
---
What is the Future of Fintech for Singapore?
As Singapore continues pushing ahead in the fintech industry, a number of factors show that the future is bright.
For example, it has strong fundamentals as a world-famous financial centre with renowned infrastructure and connectivity.
It also has in place robust initiatives and government support, and looks set to solidify its dominance in the region, and worldwide.
Businesses worldwide can even regard Singapore as an attractive gateway to Southeast Asia's growing, young, and increasingly digitised consumer base.

FAQs
Fintech is a term that refers to the use of technology in the financial services industry.It encompasses a wide range of technologies, including blockchain, artificial intelligence, and machine learning.
It usually happens in November every year, with 2022's festival taking place from 2 to 4 November.
Singapore is an ideal place for fintech firms to expand their business to because:

It receives strong government support
It is viewed as a strategic gateway to the rest of Southeast Asia
It has solid infrastructure and connectivity
Be part of the Singapore fintech evolution today!
Find out how Rikvin can help your fintech firm get up and running in no time.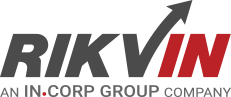 Rikvin's content team includes in-house and freelance writers across the globe who contribute informative and trending articles to guide aspiring entrepreneurs in taking their business to the next level in Asia.