It's no secret that Singapore is a leading light in the world of technology.
From startups to multinationals, businesses of all shapes and sizes flock to our shores to take advantage of our thriving digital economy.
But what about the medtech industry? How has it been affected by the rise of digitalisation?
In this article, we look at how digitalisation has transformed the medtech landscape in Singapore, and explore some of the opportunities and challenges that lie ahead.
What is Digitalisation and How Does it Apply to Medtech?
Digitalisation is the process of converting traditional processes and systems into digital formats.
In the context of medtech, this means using digital technologies to improve patient care and treatment.
Such technologies include mobile apps, big data analytics, and cloud-based platforms.
By digitising medical workflows and data, medtech players can achieve greater efficiency and accuracy in patient care.
In addition, digitalisation also allows for better collaboration between different medical professionals, as well as improved communication with patients.
Related Read: Importance Of Data In Your Business »
---
What Are the Benefits of Digitalisation for the Medtech Sector?
This shift has several benefits for players in the medtech space. For one, it enables them to harness digital technologies to improve patient outcomes.
For example, by using data analytics and artificial intelligence (AI), medtech companies can develop more targeted and personalised treatments for patients.
In addition, digitalisation also allows for the streamlined management of medical workflows.
For instance, electronic health records (EHRs) can be used to track a patient's medical history and treatment progress, allowing doctors to provide better and more coordinated care.
Mobile apps are also being used to track and manage patients' health data more effectively. Cloud-based platforms are being used to store and share medical data more securely.
In short, digitalisation is helping to make the medtech industry more efficient, effective, and responsive to the needs of patients.
Related Read:Singapore SMEs in the Cloud: Adoption Rates, Trends and Tools »
---
How Digitalisation is Renewing Interest in Innovation
Singapore has always been a hub for medtech innovation, with many new and innovative products being developed in the country.
In recent years, however, the advent of digitalisation has led to a renewed focus on innovation in the medtech industry.
The country has also developed its own innovative products to support the medtech industry, including the Digital Monitoring Solution, an affordable and fully integrated smart health platform.

---
The State of the Singapore Medtech Industry
By 2030, more than 60% of the world's population is expected to be staying in Asia, with 1 in 4 people at least 60 or older.
The healthcare market in the Asia Pacific is expected to hit staggering growth, driven by these factors:
Greater healthcare costs
A growth in chronic diseases
An increasing population of aware and discerning consumers
An ageing demographic
The value of the APAC medtech sector is expected to climb to $157 billion by 2022.

This opens up an abundance of opportunities for the healthcare industry to seize, with disease-specific innovations and chronic health issues that specifically plague those living in the region.
Knowing this, Singapore's medtech industry is in the midst of a digital transformation, as healthcare providers and patients move towards more digitised modes of treatment and care.
This transformation is bringing about new opportunities for Singapore's medtech players that innovate and focus on how to revolutionise the way healthcare is obtained and delivered.
They are increasingly looking to harness digital technologies to:
Improve patient outcomes
Streamline medical workflows
Reduce healthcare costs
Enhance productivity
Shorten treatment times
By harnessing digital technologies, medtech companies are able to provide more effective and efficient treatments to patients.
One example is the Singapore-based firm, KroniKare, which created an AI-powered scanning device to allow for the near-instant and non-invasive evaluation of chronic wounds.
This device uses image processing, machine learning, and data analysis to measure wounds and analyse them against 15 years of chronic wound data.
After that, it creates a report that healthcare practitioners can use to decide on suitable treatments.
In addition, digitalisation is also facilitating the collaboration between different medical professionals, as well as improving communication with patients.
Ultimately, digitalisation is likely to make the medtech industry more responsive to the needs of patients. Exciting times lie ahead for Singapore's medtech industry as it continues to digitise.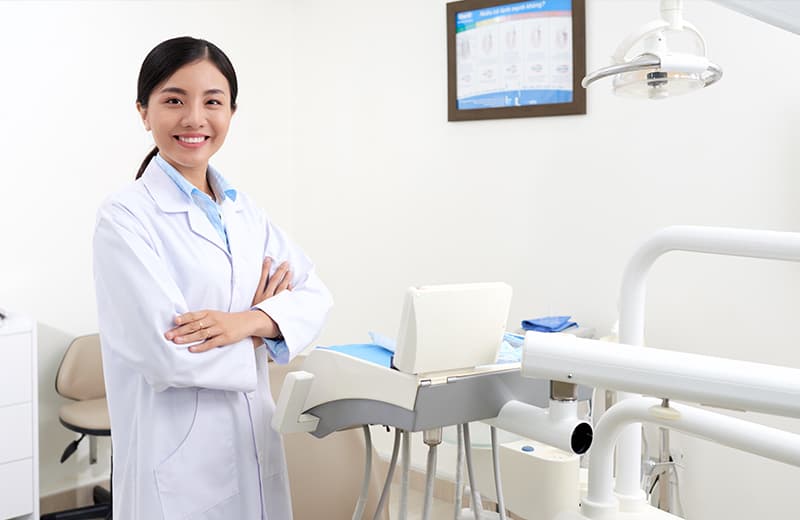 Why is Singapore the Preferred Country for Medtech Companies?
Why would foreign companies choose Singapore to expand their medtech operations?
There are a few reasons that suggest why:
Access to a Skilled Talent Pool
Singapore is a country that is known for its talent, which is a leading priority for businesses for strategy. It continues to build a robust nation of key talents in science, technology, engineering, mathematics (STEM), and other related fields.
Local initiatives that have been developed for this purpose include Singapore's national-level talent development programme, Singapore Bio-design, which has trained more than 400 biomedical science professionals.
Essential Manufacturing Base
The city-state is known as a prime hub for manufacturing and supply chain, creating its own range of medical technology products and more.
In fact, the government has also launched these initiatives to support the rise in demand for medical devices:
Diagnostics Development (DxD) initiative
Smart Nation initiative
JUMPstart medtech accelerator
Research, Innovation and Enterprise Plan (RIE2025)
It is highly regarded for its high quality standards, diverse landscape of system of local and foreign suppliers, strong infrastructure, and connectivity.
A Highly Developed Ecosystem of Critical Enablers
Singapore has a highly developed network of research institutes, world-renowned universities, blazing startups, and even strong governmental support on many fronts.
It also continues to incorporate plans to grow its medtech sector, like the National University Health System (NUHS)'s Centre for Innovation in Healthcare (CIH).
This centre has attracted funding through investments and venture capitalists to support medtech innovations from clinical trials to adoption and assessment.
They make potential R&D partners for medtech firms around the world to leverage and partner with to create new and innovative products and services.
---
What Are Some Examples of Digitalisation and Innovation in the Singapore Medtech Sector?
The government and businesses in Singapore have implemented a few digitalised and innovative
They include these examples:
TraceTogether, the national digital system to facilitate contact tracing
Polyclinics' usage of virtual systems to make healthcare delivery more accessible and affordable
The rise of telemedicine apps like Doctor Anywhere
The adoption of digital tools like intra-oral scanners to provide more inclusive diagnosis and reduce treatment times
The use of data and new technologies in mental health management and in detecting new diseases
Related Read: The Digital Capital of Asia »
---
How Can Companies in Singapore Adapt to the Changing Landscape?
The medtech industry is changing rapidly, but with the right strategies, companies can adapt and thrive.
One key way for companies to adapt is by adopting digital technologies themselves. This includes using data analytics and AI to develop more targeted and personalised treatments for patients.
In addition, companies can also use digitalisation to streamline their workflows and communication with patients.
Another way for companies to adapt is by collaborating with other medical professionals.
---
What Are the Challenges and Opportunities Posed by Digitalisation?
Digitalisation comes with its own set of challenges and opportunities.
For example, traditional medtech firms may find it difficult to digitalise their operations. They may face troubles in learning and adapting to new technologies.
On the other hand, digitalisation has also created new opportunities for medtech companies.
The ability to collect and analyse data has allowed for the development of new products and services that can improve patient outcomes.
For example, predictive analytics can be used to identify patients at risk of developing a certain condition so that they can be given preventative treatment.
---
What Lies Ahead for Singapore's Medtech Industry
Moving on, what's next for Singapore's medtech industry?
For starters, the future of medtech in Singapore looks bright. The country has a strong network of research institutes, universities, and businesses that are able to adapt quickly to the changing landscape.
In addition, the government is supportive of the industry and is investing in new initiatives to help it grow.
The country is also placed in a strategic position to help medtech firms, both locally and foreign, tap into opportunities in the APAC market.
This combination of factors means that Singapore is well-positioned to become a leading medtech hub in the Asia-Pacific region.
---
Singapore Medtech Companies Must Adapt or Face Elimination
The digitalisation of the medtech industry is set to continue, and it will be interesting to see how traditional companies adapt.
Some may disappear altogether, while others may find new ways to thrive in the digital age.
Either way, it is clear that digitalisation is shaking up the medtech industry in Singapore.
FAQs
Medtech is the short form for medical technology.It refers to the application of technology to the field of medicine, including products and services that are used to diagnose, treat, or prevent disease
There are over 60 multinational medtech firms in Singapore.
Medtech helps to create advanced and less-invasive treatment options.
Start your digitally powered medtech business now!
Start your medtech business in Singapore and see how you can use digitalisation to your advantage to grow your company!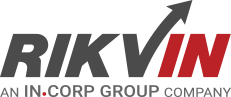 Rikvin's content team includes in-house and freelance writers across the globe who contribute informative and trending articles to guide aspiring entrepreneurs in taking their business to the next level in Asia.