Singapore offers many attractive opportunities for foreigners to do business here. Foreign investors can either buy or start their own businesses, and these openings make Singapore a great investment destination.
One such opportunity is the availability of shelf companies.
What is a Shelf Company?
A shelf company is created for the sole purpose of being sold to someone else who will later buy the company over and run it. Until then, these companies are kept in reserve and will not have any trading activity.
In other words, if you don't want to go through the hassle of creating a company on your own, you can opt for a perfectly legal, shelf, or 'ready-made' company like this.
---
Are Shelf Corporations in Singapore Illegal?
No, shelf corporations are not illegal in Singapore.
They are legal entities established for strategic reasons, and a person who buys a shelf company may intend to avoid the process of starting a business from the ground up.
---
What is the Difference Between a Shell and Shelf Company?
A shell company is a company without any assets or operations. It exists only on paper, and its sole purpose is to be used for fraudulent or illegal activities.
A shelf company, on the other hand, is a company that has been registered but has not been traded yet. It has all the necessary legal documents, and its directors are ready to start business operations.
---
What are the Features of Shelf Companies in Singapore?
A shelf company is essentially a business formed on paper without business activities. It includes the business name and may come with a corporate bank account.
Once a buyer purchases it, it can start operating immediately.
---
How is a Shelf Company Incorporated?
First, a shelf company must be registered in Singapore with ACRA.
Legal entities available for the formation of a shelf company include private limited liability companies and public limited liability companies.
The process is relatively simple and can be done online. You will need to provide basic information about the company, including its name, registered address, and director(s).
You also need paid up capital of S$1 to incorporate your shelf company in Singapore.
A shelf company must have at least one director who is a Singapore citizen or Permanent Resident (PR).
The director(s) must also be 18 years or older and cannot be an undischarged bankrupt.
Once the company is registered, you need to open a corporate bank account in Singapore. You can do so at any of the major banks in Singapore, like DBS, UOB, or OCBC.
You will also need to appoint a company secretary within six months of incorporation. The secretary must be a Singapore citizen or Permanent Resident aged 18 years or older.
Related Resource: Singapore Company Secretary Guide »
The company secretary cannot be an undischarged bankrupt.
Appointing a professional firm to act as your company's secretarial service is advisable, as they can handle the paperwork and compliance requirements on your behalf.
The company also has to have a tax registration and GST number, as businesses in Singapore are registered with the tax authorities.
---
What Information is Required If I Want to Apply for a Shelf Company in Singapore?
The required documents for applying for a shelf company in Singapore are:
The company name that you would like to use
Your contact information
The nature of your business
Details about the directors and shareholders of the company
The registered address of your company
The company's Constitution, if any
A business profile
Supporting documents
If you have all the above information and documents ready, you may proceed with your application by submitting them to the Accounting and Corporate Regulatory Authority of Singapore (ACRA).
You can do this through their website or in person at their offices.
Once your application is approved, you will be issued a Certificate of Incorporation. This document will prove that your shelf company has been officially registered in Singapore.
---
Why Should You Buy a Shelf Company in Singapore?
If you're looking to buy a shelf company in Singapore, there are plenty of opportunities to do so.
There are a few reasons that a foreigner or local may wish to buy a shelf company in Singapore:
Double taxation avoidance agreements
Intellectual Property (IP) laws
Free trade agreements
Double Taxation Avoidance Agreements
Singapore has agreements with other countries that say that if a person pays taxes in one of those countries, they do not have to pay taxes again on the same income in Singapore.
Outstanding IP Laws
The Singaporean IP regime is good because it offers a high protection to intellectual property (IP) owners. The law provides for both civil and criminal remedies, which are backed by a robust legal system.
Free Trade Agreements
Singapore has free trade agreements with many other countries. These agreements make it easy to do business with Singapore and ensure there are no taxes on goods that are exported from Singapore to these other countries.
Some of the notable FTAs Singapore has include:
The Regional Comprehensive Economic Partnership (RCEP) Agreement
The ASEAN-Australia-New Zealand Free Trade Agreement (AANZFTA)
The ASEAN-China Free Trade Agreement (ACFTA)
The ASEAN-India Free Trade Agreement (AIFTA)
---
What Are the Benefits of Taking Over a Shelf Company?
shelf companies offer several advantages over starting a company from scratch.
Firstly, they are already incorporated and have been registered with the authorities, so you don't have to go through the whole process yourself.
They also come with a pre-determined company structure and have been funded, so you don't have to worry about those things.
Another advantage of shelf companies is that they come with an existing customer base and supplier relationships, which can be extremely valuable when starting out.
If you wish to get a business loan approved, having your own Singapore shelf company may also increase your chances. Most bank lenders require at least 2 to 3 years of operating history to approve corporate loans.
Foreigners buying a shelf company in Singapore can hold 100% of the company's shares, which can be advantageous.
And finally, because they have been around for a while, shelf companies often have more credibility than start-ups.
---
What Are the Disadvantages of Shelf Companies in Singapore?
Of course, there are also some disadvantages to buying a shelf company in Singapore.
The most obvious one is that you don't have the same level of control over the company as you would if you had started it from scratch.
And because they come with an existing customer base and supplier relationships, you may have to deal with legacy issues that you wouldn't otherwise have to worry about.
Typically, the older the Singapore shelf company is, the more expensive it costs.
If you are considering buying a shelf company, it is important to do your research and make sure that you understand all of the pros and cons before making a decision.
Let's delve into more details of you need to know about buying over a shelf company in Singapore:
Source for One That Suits Your Business Needs
You can search for a shelf company in Singapore or get a professional service providerto help you with this.
You'll then find different types of companies, such as private limited ones, limited liability partnerships, and sole proprietorships.
The company will already have a name that is registered, but worry not if you don't fancy it as you'll be able to change it later. Some shelf companies also offer help with opening a corporate bank account.
Ensure it Meets All the Legal Requirements
As mentioned above, it should already have been registered with ACRA. You also need to prepare the necessary documents required.
shelf companies usually remain dormant from creation until someone decides to buy them.
However, even during that period of dormancy, the shelf company will still need to comply with laws and regulations as any other company that is actively trading would.
Do remember that even after you purchase the shelf company, you'll need to continue to comply with these rules.
For example, you should hold your first AGM either within 6 months before your first accounting year or within 18 months of the incorporation of your company.
Sign the Contract and Transfer the Company
If you're happy with what you've seen so far, it's time to make that shelf company yours.
Go through the contract carefully and ensure that it has all the right details, such as your particulars and the payment.
Be careful not to sign anything before carefully reading the fine print. The same applies when you sign the transfer forms.
Submit the Required Documents and Register the New Company
The company is yours after transferring it, but you'll still need to register your new company  to ensure it can legally operate in Singapore.
Remember when we said earlier that you could change the company name to something of your preference? This is where you'll get to do that.
Together with the new company name, you'll also need to submit the details of the nature of your new business, including a summary of what your business will be doing.
You'll also need to send the new directors' details and identity card copies, and the same will apply to your new shareholders. Finally, include the registered address that your new company will be operating at.
---
Let Rikvin Help You Buy Your Shelf Company in Singapore
Now that you know the basics of setting up a shelf company in Singapore, it's time to start looking for one that suits your needs.
There are a few things to keep in mind when searching for a shelf company, such as its age, reputation, and track record.
Overall, getting a shelf company in Singapore can be a great option for entrepreneurs who want to get started quickly and with minimum hassle. Make sure that you research and choose a reputable company to buy from.
Thinking of buying a shelf company? At Rikvin, we can help you with this through a smooth, hassle-free process today!
FAQs
A shelf company is a legal entity that remains dormant until a buyer acquires it.
The requirements are the same as starting a new company in Singapore.
Yes, it can. Remember to check with the Companies Registry in Singapore whether the name is available.It usually takes about 6-7 working days for the name change to be effective.
Buy your shelf company in Singapore today!
Rikvin's experts are committed to helping you buy your shelf company for your business or investment needs. Discover how!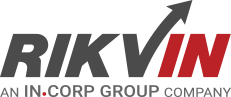 Rikvin's content team includes in-house and freelance writers across the globe who contribute informative and trending articles to guide aspiring entrepreneurs in taking their business to the next level in Asia.