The onset of COVID-19 had initially delayed or paused mergers and acquisitions (M&As) across the world with the ongoing uncertainties.
Since then, M&A activity has picked up as markets in the Asia-Pacific look to open up their businesses again after restrictions caused by the pandemic.
Singapore, especially, has seen record-breaking M&A deals in 2021 reaching US$175.1 billion, a staggering increase of 70.4% from 2020. In turn, a 91.1% increase in M&A advisory fees led to massive growth in investment banking fees.
Why is the country particularly attractive to businesses, startups, and investors looking to partake in mergers and acquisitions? Let us take a closer look below.
What is Meant by Mergers and Acquisitions (M&As)?
M&As are a type of corporate transaction in which two or more companies join together to create a new entity.
This can be done through a merger, in which the two companies combine to form a single company, or an acquisition, in which one company acquires another company and becomes the new owner.
Related Read: Business Valuation Services in Singapore »
---
What Are the Common Types of Mergers?
There are a few general types of mergers:
Horizontal Merger: This is when two companies that produce the same product or service merge together
Vertical Merger: This is when two companies that are in different parts of the supply chain merge together. For example, a company that manufactures a product might merge with a company that distributes and sells the product
Conglomerate Merger: This is when two companies that are in unrelated industries merge together
Product-Extension Merger: This happens when 2 entities that operate in a common industry but offer different products or services merge
Market-Extension Merger: This involves 2 organisations that offer the same products or services but function in different industries merging together
Triangle Merger (SPAC): This is when three companies merge together to form a new company. A Special Purpose Acquisition Company (SPAC), for example, is structured this way
Reverse Triangular Merger: This is when a public company acquires a private company, with the private company becoming the new subsidiary of the public company. A de-SPAC, for example, is structured in this way
---
Public vs Private Mergers and Acquisitions in Singapore
M&As in Singapore are generally divided into public and private pathways.
There is no governmental body that supervises private M&A deals. However, they may need to comply with certain requirements under the Accounting and Corporate Regulatory Authority (ACRA)'s Companies Act regime.
On the other hand, the Securities Industry Council (SIC) oversees public takeovers by administering and enforcing the Takeover Code. It is part of the Monetary Authority of Singapore (MAS).
Unlisted registered business trusts and public firms must observe the Takeover Code's letter and spirit if they have:
Over 50 shareholders
Net tangible assets of at least $50 million
Note that the Singapore Exchange Securities Trading Limited has a Listing Manual that is applicable to an acquisition if the bidder or takeover target company is listed on the Singapore Exchange (SGX).
---
The Competition and Consumer Commission in Singapore (CCS)
The Competition and Consumer Commission in Singapore will apply and enforce the Competition Act to investigate and prevent practices that will reduce competition in the country.
It also regulates M&As that take place in Singapore so that our level of competition and consumer protection regimen continues to be strong.
---
Break Fees for Unsuccessful M&As in Singapore
Not every merger and acquisition will be successfully carried out. For those that fail to do so, a break fee may be payable.
This happens if a bidder negotiates with the target firm to pay out a break fee if specifically listed events happen that prevent the offer from completing.
A break fee arrangement must be clearly specified in the offer document and announcement. It must also be minimal and typically not exceed 1% of the value of the target business.
An independent financial adviser must be engaged to deliver written confirmations to the Securities Industry Council together with the target firm's board of directors.
These confirmations must show that the break fee arrangements were agreed upon after normal commercial negotiations have taken place.
---
Why Would 2 Companies Merge?
M&As can be beneficial for companies in a number of ways, including by allowing them to expand their product offerings, enter new markets, or become more competitive.
They can also be helpful in terms of reducing costs and improving profitability.
Here are a number of reasons why two companies might decide to merge:
To expand their product offerings and enter new markets
To become more competitive and improve their profitability
To reduce costs
To gain access to new technology or intellectual property
In addition, M&As can help companies to become more efficient and streamlined, which can lead to improved profitability and competitiveness.
Related Read: How to Grow Your Business »
---
Why Has There Been An Increase in Mergers & Acquisitions in Singapore?
There are a few reasons that make engaging in an M&A in Singapore a favourable business opportunity.
Introduction of Alternative Financing – SPACs
The introduction of Special Purpose Acquisition Companies (SPACs) in Singapore back in September 2021 has served to encourage mergers in the city-state.
It is an extremely attractive and strategic choice for private firms, granting them these benefits as opposed to traditional IPOs:
Shareholder liquidity
Easy access to growth capital
Increased flexibility to negotiate better terms
Private negotiations
Faster to go public
Decreases fund-raising costs
The Enterprise Financing Scheme – M&A
The Singapore government has shown its support in other ways, like the creation of financial support schemes to bolster M&A activity.
Businesses that engage in M&A activities in Singapore may benefit from the Enterprise Financing Scheme – Merger & Acquisition (EFS – M&A) grant.
This scheme has been bolstered for 4 years from 1 April 2022 to 31 March 2026 to cover domestic M&A activities in Singapore.
It will support businesses to grow and scale using mergers and acquisitions, which include entering emerging industries and complementary businesses.
The M&A Scheme
The Mergers and Acquisitions (M&A) scheme was first introduced in 2010. Under this scheme, businesses enjoy stamp duty relief, an M&A allowance, and double tax deductions on their transaction fees.
It was established to help firms that intend to expand through acquisitions, particularly small and medium enterprises (SMEs).
While the scheme was originally set to cease in 2020, it has since been renewed, with the exception of stamp duty relief. Stamp duty is payable on share transfers at 0.2% of the net asset value or the actual price, whichever is higher.
The M&A allowance, in particular, is offered to companies acquiring the ordinary shares of another business from 1 Apr 2010 to 31 Dec 2025. Firms can apply it over a straight-line basis over 5 years, and cannot defer the allowance.
The double tax deduction also helps to defray transaction costs incurred from completing eligible share acquisitions. It is valid from 17 Feb 2012 to 31 Dec 2025.
Under this benefit, transaction costs are capped at S$100,000, and apply to these expenses:
Legal fees
Valuation fees
Accounting or tax advisory fees
Any other similar professional fees that must be incurred for eligible share acquisition
---
What Are Some Examples of Mergers and Acquisitions in Singapore?
Some examples of M&As in Singapore include the following:
In September 2020, Singapore Life acquired a 100% stake in Aviva Ltd
In May 2018, supermarket chain Dairy Farm International Holdings merged with pharmacy chain Guardian Singapore
In April 2021, ride-hailing mammoth Grab merged with special-purpose acquisition company Altimeter Growth Corp
In November 2017, semiconductor manufacturer Infineon Technologies acquired Renesas Electronics' automotive business
In October 2017, hotel operator Millennium & Copthorne Hotels merged with Japanese hotel chain Nikko Hotels International
---
Singapore is a Top Choice for M&As
It is no secret that Singapore is a leading investment and financial hub in the Asia-Pacific. The city-state has proved to be an attractive destination for M&As with its strong reputation and business-friendly environment.
Companies that choose to engage in M&A activities in Singapore can feel assured that they have chosen one of the best places in the world to do so.
FAQs
Mergers and acquisitions (M&A) are transactions in which two or more companies combine, or one company buys another.
M&A can be done for a variety of reasons, such as to increase market share, enter new markets, achieve cost efficiencies, or become more competitive.
You can hire Rikvin's professional team of M&A experts to help you with your merger and acquisition so that it goes smoothly.
Take over your target business with ease
Merge or acquire your desired company today with InCorp's M&A experts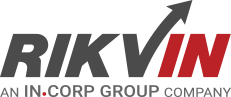 Rikvin's content team includes in-house and freelance writers across the globe who contribute informative and trending articles to guide aspiring entrepreneurs in taking their business to the next level in Asia.