Singapore is an attractive destination in Asia for entrepreneurs looking to set up a business with its advanced infrastructure, connectivity, and educated pool of workers.
If you have decided to start a company in this vibrant city-state, there are several business structures that you can consider:
Partnership
Limited Partnership (LP)
Limited Liability Partnership (LLP)
Private Company Limited by Shares
You should think of these questions when trying to determine the best structure to adopt:
Do you want sole control and ownership, or do you want to share it with someone else?
How much risk can you take on?
How much capital do you have to invest in your business?
Do you want it to be easy to shut down your entity?
We explore one of the more popular options, a sole proprietorship business, in further detail below!
What is a Sole Proprietorship in Singapore?
A sole proprietorship refers to a company that is wholly owned and managed by either of these:
An individual
A company
A limited liability partnership
---
What is the Legal Status of a Sole Proprietorship?
The legal status of a sole proprietorship is:
Business owner has unlimited liability, unlike a limited company
It is not a separate legal entity from its owner
It can sue or be sued under the owner's name
---
What Are the Advantages of Setting Up a Sole Proprietorship?
Why do people choose to start a sole proprietorship? There are several benefits of doing so, which may explain why:
Easiest and Least Expensive: Compared to the other business entities, a sole proprietorship is the easiest and most cost-effective to establish
Complete Control: You have total control in managing your business, even in making decisions
Profit Gains: You need not engage in profit-sharing as all profits will belong to you
Fewer Compliance Requirements: You need not obey as many compliance rules as compared to companies, and you need not perform annual reporting either
Easy Termination: Ceasing your business is easier and less costly relative to other business structures
---
What Are Some Disadvantages of Setting Up a Sole Proprietorship?
On the other end, there are also some challenges faced by sole proprietors. They include:
Limited Capital: Your business capital is solely limited to your personal funds and revenue obtained, making business expansion hard
Absence of Corporate Tax Benefits or Incentives: You cannot enjoy any tax benefits to alleviate your tax expenses
Unlimited Liability: Unlike a limited liability business, there is no limit to the amount of liability you can take on. Creditors can choose to sue you and your personal property may be forcefully taken as well
Financial and Legal Responsibility: As you are not a separate legal entity from your business, you will take on financial and legal responsibility even if it is not made against you
---
Who is Suitable to Set Up a Sole Proprietorship?
A sole proprietorship is ideal for someone who wants to start a self-operated small business. You have the option to switch to a private limited business after if you wish.
It may not be a good option if you intend to have fundraising activities or expand your company quickly.
---
Who is Eligible to Set Up a Sole Proprietorship?
You can start a sole proprietorship if you fulfil any of these requirements:
You are a Singaporean citizen at least 18 years of age
You are a Permanent Resident (PR) of at least 18 years old
You are an EntrePass holder and are minimally 18 years of age
---
How to Register a Sole Proprietorship in Singapore
Ready to register your sole proprietorship in Singapore?
Here are the steps to do so:
Choose and Register Company Name
Starting a business in Singapore usually begins with selecting a company name that adheres to these guidelines:
Must not be offensive nor vulgar
Must not have the same or similar names as another registered business
Must not already have been reserved
Must not be prohibited by the Minister for Finance
You can use a company name check tool to determine whether the name you want is available.
After you have decided on your name, register it on BizFile at S$15. When you register your business name, you must also state the primary and secondary business activities.
Choose a Business Address
You must notify ACRA of your principal business address. To conduct your business from home, you must apply with HDB for the Home Office Scheme.
Registering Your Business
After your business name approval, you have 120 days to register or incorporate your business with a S$100 registration fee.
Here are the documents you will need:
Your local business address
Copy of the business owner's identity card
Sole proprietor's Singapore address
Description of business activities
After you pay the registration fee, your application should be approved within 15 minutes, unless it has to be approved by another government agency.
Opening a Business Bank Account
You can open a bank account for your business after registering your sole proprietorship. Here are the documents you will typically need:
Application
A copy of the business owner's Singapore ID
The latest printout of the business profile
A minimum deposit amount, depending on the bank
Related Read: 5 Advantages Of Setting Up A Private Limited Company in Singapore »
---
Rikvin Can Help You Start Your Sole Proprietorship in Singapore
At this point, it is normal to feel overwhelmed with the different steps you need to take to register your sole proprietorship.
Our team at Rikvin has helped many companies incorporate in Singapore, including numerous sole proprietorships. Discover what we can help you to achieve, as long as the wide spectrum of business services we provide.
FAQs
A sole proprietorship is a business that is owned and operated by a single person.
There are some motivational reasons to start a sole proprietorship, such as:

Ease of setting up business
Low cost of setting up business
Complete control over business

You can either set up your sole proprietorship yourself or engage a corporate services provider like Rikvin to assist you!
We help you to register your sole proprietorship
Leave the business registration and set up process to us, as well as other business-related functions!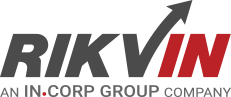 Rikvin's content team includes in-house and freelance writers across the globe who contribute informative and trending articles to guide aspiring entrepreneurs in taking their business to the next level in Asia.