According to Statista, the world's digital health market will be worth US$660 billion by 2025. As Southeast Asia goes through a digital transformation, the medtech industry will grow increasingly prevalent.
There will be greater adoption of new technologies in the sector, fueled by tech-savvy populations, a shift from traditional to digital health solutions, and advances in technology.
However, despite the promising outlook, medtech firms face several challenges in their path ahead. We look at these problems and whether they can overcome them.
---
What Are the Biggest Challenges Faced by Medtech Firms?
Medtech businesses in Southeast Asia have their work cut out for them.
They face several challenges across different aspects that may hinder their goals to break into the markets in the vast region.
These challenges may include:
Complex Regulatory Landscape
Southeast Asian countries are moving towards regional regulatory congruence, but at present, they remain different for each country. This becomes a problem for medtech companies that plan to commercialise their regional offerings.
Pricing Pressures
Although there is speedy growth in healthcare coverage, it remains comparatively low for most countries in the region, which means that their products must be affordable for those paying out-of-pocket.
When international medtech companies expand to the region, they must produce low-cost solutions for the needs of mid- and lower-tier consumers.
If they fail to do so, they will limit their growth and risk competition against local players that can close the quality gap quickly. However, they need to find a balance between pricing and cost.
Talent Scarcity
Medtech firms need to source for talent to fill the manpower gaps in a world where talent is growing increasingly scarce across the board. It is particularly difficult because of the need for specialised expertise that can keep up with ever-evolving technology.
Wary Consumers
For relatively traditional markets in Southeast Asia, businesses may face problems bringing wary consumers on board with the idea of integrating technology into their healthcare.
Navigating Unique Markets
The Southeast Asian consumer market is unique. The region is home to a vast and diverse population, each with its own unique set of health needs.
Medtech companies must develop products that meet these needs and find ways to distribute and market their products effectively.

---
How Can Medtech Firms Overcome These Problems?
Can medtech companies prevail over these issues when expanding into the region? We look at how this may be possible:
Obtain Regulatory Expertise
When faced with differing regulations varying from country to country, firms must strive to stay ahead of dynamic regulatory requirements. They may obtain talent in the regulatory function of their business to specialise in this.
Build Localised Businesses
Medtech companies must create a local firm that can be altered to suit local market requirements. It must have adequate autonomy to facilitate fast decision-making with as few stakeholders involved as possible.
Doing so will go well with the dynamic markets so characteristic of Southeast Asia.
Related Read: How Does Digitalisation Spur the Singapore Medtech Industry? »
Over-Invest in Talent
Talent is a critical aspect to meet the problems in Southeast Asia. In a world where the global talent competition has become more intense than ever, it makes sense to pull out all the stops to secure the best talents available.
In particular, the talent obtained should also include those in leadership positions that can take charge and drive growth and innovation.
Apart from discerning talent with high-potential to excel and succession planning, companies should also focus on leadership development, retention programmes for key roles, and implement HR best practices.
Related Read: Is a Shortage of Manpower the Real Problem?
Take Part in Powerful Partnerships
Rather than struggle to compete with up-and-coming players in a dynamic health system, medtech firms should seek value-added partnerships with other entities in the industry.
Collaborating through these partnerships may help them to gain new opportunities and expand their reach while closing their existing gaps.
Related Read: Mergers and Acquisitions in Singapore: Why M&As Make Sense
---
Positivity Amidst the Problems
With the COVID-19 pandemic, medtech companies can tap into a large and growing market thanks to the region's rapidly growing economy and the importance of healthcare.
As a result, medtech businesses in Southeast Asia are well-positioned to continue their success in the years to come.
Despite these challenges, medtech businesses are driven by a shared commitment to improve healthcare access and quality in the region.
Here are some medtech growth drivers in Southeast Asia that make it an attractive global destination for corporations:
Increasing Willingness to Spend on Healthcare
Southeast Asia's population of 680 million people is showing growth in the middle class, together with an increased willingness to spend on healthcare.
Governments across the region recognise this shift in consumer mindset, and are looking at various means to improve access to improved healthcare solutions.
Although each country has its unique regulatory requirements, it is still easier and speedier for medtech firms to obtain product approval with a quick speed to market.
First-Mover Advantage
Southeast Asia is a greenfield for innovative medtech offerings, which makes it a lucrative option for first-movers to gain the upper hand. Firms can take advantage of the region's opportunities to have a competitive edge over the rest.
---
Southeast Asia Remains an Attractive Medtech Destination
The vibrant region remains an ideal location for medtech companies globally to set up despite the challenges. Singapore, for one, is a popular choice among the countries, with 25 MNCs having an R&D presence, and 50 of the world's best having their regional headquarters there.
Looking to venture into the region? Discover how our business setup experts can help you get yours up quickly and smoothly for a headstart into the market!
FAQs
Medtech, or medical technology, is a wide discipline that includes technologies for healthcare systems to treat, diagnose, and improve a patient's health.
Southeast Asia has an increasing middle class and relatively easier regulatory processes that enable faster time to market. It also has a growing ageing population that calls for more healthcare solutions.
Some challenges they may face include:

Limited talent
Complicated regulatory requirements
Meeting the needs of different consumer markets
Start your medtech firm now!
Navigate the different medtech challenges effortlessly and set up your business in the region now!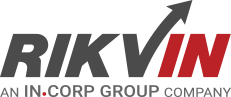 Rikvin's content team includes in-house and freelance writers across the globe who contribute informative and trending articles to guide aspiring entrepreneurs in taking their business to the next level in Asia.