The future of work will look different from how it was pre-pandemic.
A shift in workplace practices, trends, organisational cultures, and the advent of new technologies and innovations will drive its changes.
It has become more critical than ever for countries to transform their workforce to ensure that there is continuous growth and development, as well as to stay attractive to employers.
In this article, we discuss how Singapore, Southeast Asia's leading business hub, can prepare its workforce for the future.
Why Must the Singapore Workforce Revolutionise?
Several factors drive Singapore's urgency to transform its workforce to be poised for the future of work. We look at them below:
Shrinking Domestic Labour Supply
Singapore is grappling with an ageing population, declining birth rates, and slower population growth.
These factors have resulted in a shift in its workforce and its supply. Thanks to the government's initiatives, it has managed to increase its labour force participation rate from 67.7% in 2018 to 70.5% in 2021.
Talent Shortage Worldwide
There is a global talent shortage, which means that governments worldwide must fight for the best talent in various fields. The pandemic has also worsened the situation through border restrictions that have limited the flow of foreigners.
Build Attractiveness
Singapore needs to attract both talent and companies across the globe to cement its position as a global business hub. Therefore, it has to ensure that its workforce is well-prepared and ready for the new workplace.
Give Companies Access to Talent
As companies of all sizes enter the country to do business, they need suitable and sufficient workers for their operations.
Singapore must ensure that firms can access a pool of supporting talent. This is how Singapore maintains its attractiveness to global firms to set up a branch office or regional headquarters here.
---
What is Singapore Doing to Bolster its Workforce for the Future?
How is Singapore preparing to boost its workforce to prepare for the future? Let's find out some of its key initiatives:
The Hunt for Foreign Talent
Singapore updates its work pass policies to ensure qualified talent worldwide will consider relocating and working here. Doing so also ensures that there is complementarity between local and foreign workers, and drives business transformation.
For example, Singapore introduced the Overseas Networks and Expertise (ONE) Pass in 2022 to attract the world's top talent. The pass comes with a multitude of benefits, primarily allowing pass holders to work, run, and start businesses all at once.
Having more foreign talent in Singapore also helps to spur and motivate its local workforce while facilitating the learning and adoption of their valuable skills and expertise.
And it seems to be headed in the right direction – according to INSEAD's 2021 Global Talent Competitiveness Index (GTCI), Singapore ranks 2nd in the world in attracting talent, just behind Switzerland.
Government Initiatives
It's no surprise that the Lion City has long struggled with a lack of talent due to its size. Over the past few years, the government has rolled out several government initiatives to retain human capital, nurture leaders, and widen the scope of local hiring.
Some examples of these initiatives are:
The Jobs Growth Incentive
SGUnited Jobs and Skills Package
The Singapore Global Executive Programme
Government Financial Support
Singapore has rolled out a few grants to aid companies in
It also announced financial aid in Budget 2022, setting aside S$200 million over the upcoming years to bolster schemes that create digital capabilities.
Some of these schemes are:
The TechSkills Accelerator
Grow Digital
Advanced Digital Solutions
At present, employers can also tap on the SkillsFuture Enterprise Credit to train workers in relevant skills. Singapore workers can also use their allocated SkillsFuture Credit to take on new courses and learn new skills.
This way, they can take charge of their skills development and promote lifelong learning.
Harness the Silver Workforce
Singapore's rapidly ageing population has seen the proportion of citizens aged at least 65 years old climb from 11.1% in 2012 to 18.4% in 2022.
Employees aged over 50 are also forecast to make up 40% of the workforce. Since 2020, 1 in 4 workers is aged 55 years and above.
Singapore's has to manage this growing issue, but the government has long been preparing for the challenge.
For example, it has been progressively raising the retirement and re-employment ages, acknowledging that workers can stay highly valuable to the labour force as they age.
There are also opportunities to harness the skills of older workers who have immense experience as compared to their younger counterparts.
Training Initiatives
The Ministry of Manpower (MOM) has introduced a slew of initiatives to future-proof and invest in employees by reskilling and digitalising employment services. Some of these initiatives include:
SkillsFuture for Enterprises (SFE)
Research, Innovation and Enterprise (RIE)
It also has initiatives for ageing employees to help companies leverage the knowledge and expertise of the silver workforce.
Some initiatives businesses can use are:
The Job Redesign Grant
Special Employment Credit
WorkPro Age Management Grant
---
What Can Businesses Do to Ready Employees?
Businesses are in a good position to help motivate employees to prepare for the workplace of the future.
Related Read: Is a Shortage of Manpower the Real Problem? »
Identify Skill Gaps
Company HR professionals should work on addressing and determining skill gaps at work with relevant tools and means.
It will help to kickstart training programmes and create methods to train, retain, and even recruit employees to fill these gaps. Firms can also partner with other organisations, like the government, businesses, and education institutions to create talent pipelines.
Upskill and Re-Skill
According to research by the World Economic Forum (WEF), over 50% of employees must reskill or upskill to remain competitive and enhance their employability.
Singapore has long recognised the need for these activities. In fact, Finance Minister Lawrence Wong reaffirmed the importance of readying the local population and encouraging them to learn new abilities and harness existing skills.
Therefore, employers must ensure that staff obtain new skills or be retrained on existing skillsets to stay relevant to the future of work.
Create an Enabling Workplace to Help Employees Flourish
COVID-19 made remote working possible for many around the world. As the future of work shifts, so will workplaces. Companies should explore how the physical workplace can contribute to the company's wider goals.
For example, a business can create a digital-driven workplace to help employees thrive. Finding the right formula will help companies enhance productivity and boost profits.
Related Read: How to Keep Employees Happy Working From Home in Singapore »
Integrate Skills Upgrading With Career Progression
Companies should combine the upgrading of skills with career progression to encourage employees embrace continuous learning. Doing so may also improve worker satisfaction and create a bigger pool of highly skilled employees.
Related Read: How to Create Employee Handbook »
Singapore is Well-Prepared for the Future of Work
Certainly, the city-state has not neglected efforts on all fronts when it comes to preparing its labour force for the future.
Let our team of HR advisory professionals at Rikvin guide your business with useful advice if you're looking to transform your employees to be ready for what the future of work holds.
FAQs
Singapore's workforce is consistently ranked as one of the most competitive in the world, and it is skilled and well educated. These traits are highly advantageous for companies seeking talent to take their business further in the region.
Singapore must ramp up its efforts in building skills in technology application, data analytics, and market research, all of which fall under the digital economy.
The country expects demand for digital tech talent to rise substantially. Employees will need to have the knowledge to use basic digital solutions at work.
Get HR advice from our experts
Our HR advisory team can help you decide on your business HR strategy to ensure that you're hiring the right people and retaining your talent!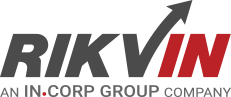 Rikvin's content team includes in-house and freelance writers across the globe who contribute informative and trending articles to guide aspiring entrepreneurs in taking their business to the next level in Asia.