According to a Forbes report entitled "Hit by Slow Growth, Hong Kong and Singapore Rethink Strategies," the slower growth experienced by Singapore is not necessarily a cause for concern. OECD anticipates that China, Southeast Asia and India will grow by 7.4% annually over the next half decade and that the growth will be driven by domestic consumption by a growing middle class.
When discussing the merits of being placed in either Hong Kong or Singapore, the report offers views from the cities' economic development councils. Jack So, Chairman of the Hong Kong Trade Development Council, commented that his city is a great springboard for MNCs to showcase their products to China's growing middle class consumers.
Leo Yip, Chairman of the Singapore Economic Development Board said that Singapore is instead more keen on becoming a pan-Asian business hub. Singapore is a good place to understand Asia, he said, and is a strategic point to expand operations in the region.
Furthermore, Singapore is making efforts to diversify its economy and is undergoing restructuring efforts. According to Mr. Yip, restructuring Singapore from a capital-intensive to an innovation-intensive economy will be a multi-year effort. Hence, the drive towards increasing productivity and reducing its reliance on manpower is a long-term effort.
That said, Mr. Yip, like Mr. So, agreed that as globally connected economies, both cities have to remain open to skilled labor. However, as mentioned in our blog in April, the Singapore employment pass framework will be fine tuned again to ensure that the wages of overseas PMEs do not compete or depress the wages of young Singaporean professionals entering the workforce.
This would mean that future new entrants as well as current workers with an employment pass will be subject to higher salary requirements. This move is set to create a more level playing field and to compel hiring managers to choose candidates based on their merits.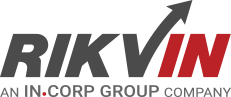 Rikvin's content team includes in-house and freelance writers across the globe who contribute informative and trending articles to guide aspiring entrepreneurs in taking their business to the next level in Asia.