NOTE : As the Productivity and Innovation Credit (PIC) scheme has expired after the Year of Assessment (YA) 2018, businesses will not be allowed to claim PIC benefits on expenditure incurred after the basis period of YA 2018.
Focusing on the retail industry, a recent study conducted by Zeynep Ton, Professor of Operations Management at the MIT Sloan School of Management, proves that a highly-trained, highly motivated workforce positively impacts the bottom line.
Generally, most retailers, particularly small to medium-sized enterprises (SMEs), tend to underinvest in customer or client-facing employees to avoid incurring additional costs.
However, Ton argues that untrained employees can cause several operational mistakes – such as inadvertently misplacing merchandise which easily snowball into inventory inaccuracies. While controlling labor costs can help in the short term, the long term repercussions are more severe – i.e. unskilled employees make the same operational mistakes, the quality of service suffers and profits ultimately plummet.
On the other hand, retail companies that invest in workforce training are able to uncover and turn around weaknesses, commit less operational mistakes, provide better service to their customers, and in the long run become substantially more profitable.
In a paper she published in the Harvard Business Review, Ton cites thriving US retail chains as the QuickTrip, Mercadona and Trader Joe's as glowing examples of success resulting from investing heavily in staff training. Ton's study revealed that these retailers, apart from having highly-trained employees, pass on some of the lowest prices to their customers, enjoy solid financial performance and provide better customer service compared to their competitors.
Analysis by Singapore company incorporation specialist Rikvin highlights Ton's research as a sound reason for enterprises or SMEs that have chosen to form a Singapore company to tap the PIC, or Productivity and Innovation Credit scheme.
Under the PIC scheme, companies are automatically eligible for either a 400% Singapore corporate tax deduction or 60% cash payout for investing in activities and technologies that will upgrade their capabilities.
Among the six activities under the Singapore Productivity and Innovation Credit scheme, training expenditure is most salient in this case. By taking advantage of the PIC scheme, companies will be able to tap a wide variety of industry-endorsed Singapore Workforce Skills Qualifications (WSQ) courses to upgrade their productivity, and at heavily subsidized fees. Data from IRAS shows that companies can claim allowances, tax deductions, or cash payouts for in-house and external training expenditures of up to S$10,000 per annum until 2015.
In turn, firms not only benefit from better trained and empowered employees; they can reinvest the training cost savings on increased wages and incentives. The result is a highly motivated and more productive workforce.
In retail – an industry that contributes to approximately 15% of the Singapore economy – the benefits of the PIC program are particularly significant in the context of Ton's research. As Ton pointed out, in the age of e-commerce, brick-and-mortar retailers have to justify their existence to customers. Retailers are forced to compete with online stores that are gaining popularity through the sheer convenience, flexibility, and variety of online shopping.
The one thing that differentiates traditional retail stores is a human presence – preferably one who is highly trained, immensely effective and perfectly capable of providing excellent service. With the Singapore Productivity and Innovation Credit program, this can be a reality for all enterprises regardless of size.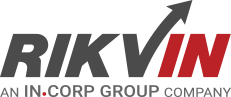 Rikvin's content team includes in-house and freelance writers across the globe who contribute informative and trending articles to guide aspiring entrepreneurs in taking their business to the next level in Asia.