The Ministry of Manpower (MOM) in Singapore carefully evaluates every application for the Singapore employment pass (EP) and/or any Singapore permanent residency on its own merits.
In holistically assessing an application, MOM also considers the following factors:
educational qualifications,
work experience,
scope of work,
economic contribution to Singapore, and
the hiring company's track record.
Therefore, if you are an employer who is considering hiring foreign professionals for managerial, executive or specialised roles for your company, do note that it is not enough for your proposed employees to fulfill the basic qualifying criteria of salary requirements.
More than being a quantitative numerical exercise or a points-based system like in other countries, the authorities' consideration of EP applications delves deeper into the substantive qualitative issues of the applicant's worth.
The following is the published minimum qualifying criteria for Singapore employment pass applicants to fulfill, these passes being passes issued to foreign professionals in managerial, executive or specialised positions:
Fixed monthly salary of at least S$3,600 and/or with acceptable qualifications – applicable to young graduates from good educational/vocational institutions
(Older applicants for this category would have to command higher salaries to qualify, commensurate with the work experience and quality they are expected to bring)
* Acceptable qualifications can include good academic degrees, professional qualifications or specialist skills.
Consequently, an experienced and older candidate must now command a salary that is higher than what is required for a younger graduate to qualify for EP. However, this does not mean that employers may indiscriminately declare high salaries in the EP application, merely for the purposes of complying with the above requirements. Instead, the employer must exercise careful discernment in choosing the candidate, and the salary declared by the employer must be commensurate with the employee's work experience and his professional profile— for example, if the employee is 45 years old, he/she cannot be positioned at a S$3600 salary to assume a managerial or executive position solely based on his/her age, when he/she merely has 30 years of experience as a waiter with no relevant experience whatsoever to the professional position for which the EP is being applied for.
This amended criteria is clearly a more effective system of checks and balances. After all, on an organizational level, an older and experienced worker deserves to be paid his economic worth and fairly for the quality of his work— taken to its logical conclusion, a higher salary indicates that worth of the professional. It demonstrates that he is worthy of that salary because of his experience, the value of his work and his contributions to the organizations he has worked for (including the projected economic contribution to the applying company). It also demonstrates that he has invaluable soft skills and wisdom that comes with years of experience, compared to a fresh graduate (howsoever academically brilliant). This experience bodes well for him as it would be considered an asset to an organisation that encourages exchanges between mentor and mentee.
From a macro perspective, it is counter-intuitive for one to receive a lower salary when one's experience and merits command for more. If an older and more qualified candidate negotiates for a salary that does not reflect the worth of his work vis-à-vis that of a junior employee, he will be sending a message to a reviewer of his EP application that his contributions to the firm as well as the Singapore economy are not significant, therefore he does not add much value to the workforce and is dispensable.
From a policy perspective, a lower proposed salary positions him as competing for a well-qualified Singaporean professional's position instead of complementing the Singapore workforce and this could then lower his chances of acquiring a Singapore Employment Pass (EP).
Related Article: Personal Tax Rate Non Resident
Therefore, in order to ensure that your professional employees are paid their worth and have a higher chance of securing their EPs, Rikvin recommends checking the market rate in Singapore for such a similar role before determining their salaries and proceeding with the EP application. Not only would this help global professionals position themselves more advantageously for better salaries that meet MOM's current standards, it also overall increases the quality and standards and productivity of the Singapore labour force.
Need help in applying Singapore EP application for your Employees?
Our Work Visa specialist can assist you.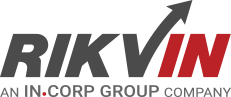 Rikvin's content team includes in-house and freelance writers across the globe who contribute informative and trending articles to guide aspiring entrepreneurs in taking their business to the next level in Asia.