Recruitment firms specializing in banking jobs in Singapore have reported at least a 20% increase in investment banking applicants from Europe. Significantly, even though Singapore's economy is closely linked to the western world, many financial professionals perceive Singapore's climate to be less pessimistic and offers more opportunities.
The reasons for this are aplenty. Singapore has one of the highest quality of life in Asia, comparable, and even better in some cases, than Europe. It has consistently topped Mercer's Quality of Living Survey, a reputable survey that ranks the best global cities with the highest standards of living based on personal safety, security, political stability, and sustainable economic growth. So relocation to Singapore is a natural process for driven professionals and firms looking for Singapore company incorporation.
Furthermore, Singapore's pro-business environment, robust economy, excellent physical infrastructure, stable political environment, transparent legal system, attractive tax structure, and pro-foreign investors policies, all play their roles in making a career in Singapore or the Singapore work visa well-sought after.
"The city-state has become Asia's business epicenter with a number of high-profile investors, such as Nathan Tinkler and Eduardo Saverin making Singapore as their work-base. Over 7000 global giants have established a presence in Singapore and many of them have headquarters here. And obviously, people will go where they find opportunities suitable to their skills," said Mr. Satish Bakhda, Head of Operations at Rikvin. "If 21st century is the century of Asia's rise, Singapore is certainly its launchpad."
Interestingly, the bankers willing to relocate are even ready for a pay-cut or sacrifice the expatriate packages that include housing and school allowances. "The low Singapore  income tax rates and relatively lower cost of living in Singapore compared to European capitals may elucidate so. In many cases, we have found the banker's take-home salaries to be even better than what was offered in the US or Europe," added Mr. Bakhda.
Another trend is the return of Asian-born bankers from US and Europe to avail the opportunities closer home. "Not only Singaporeans, but Asian bankers are also relocating to Singapore. Apart from proximity to home, such bankers are well-positioned here due to their local cultural knowledge and language skills,"concluded Mr. Bakhda.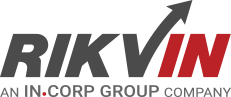 Rikvin's content team includes in-house and freelance writers across the globe who contribute informative and trending articles to guide aspiring entrepreneurs in taking their business to the next level in Asia.