Singapore has deployed a series of commercial pilot trials for the colloquially termed "Super Wi-Fi" network, which far exceeds the range and capabilities of currently known Wi-Fi technology.
According to Singapore company incorporation specialist Rikvin, Singapore's initiative to explore new technologies underscores the city-state's focus on innovation to drive productivity and economic growth.
Superior Technology
"SuperWi-Fi" employs an unused TV spectrum known as "white spaces" to transmit data over long distances, with the ability to penetrate line-of-sight obstacles such as trees, buildings, walls, and bodies of water, among others.
Not really "Wi-Fi" in the technical sense, the term was first coined by the United Federal Communications Commission to emphasize the technology's superlative features vis-a-vis current wireless capabilities i.e. it translates to better coverage, longer range, reduced power consumption and lower network costs.
The first of a series of initial deployments was conducted at the Singapore Island Country Club, Changi and the National University of Singapore to explore the technology's potential for commercial broadband services.
Spearheaded by a local consortium comprised of Microsoft, StarHub and the Republic's Institute for InfoComm Research, the trial aims to supplement Singapore's current Wi-Fi infrastructure to maximize efficiency and introduce a superior alternative to existing wireless connectivity.
"One of the most appealing factors of Singapore is its continuous efforts to explore new technologies to improve the experience of consumers as well as increase the operational efficiencies of businesses. A better, more reliable and superior wireless framework will further cement our reputation as a global business epicenter, thus putting us in good stead to attract more entrepreneurs and investors to form a Singapore company," commented Mr. Satish Bakhda, General Manager and Head of Rikvin Operations.
"With the launch of 'Super Wi-Fi' for commercial broadband connectivity, we further elevate our already world class infocomm infrastructure to greater heights. This is what makes us Asia's most innovative country, and one of the world's top bastion for innovation," he concluded.
Looking to rent a Virtual Office in Singapore?
Our virtual offices are located at CBD with prices starting from S$50 per month. Get a prestigious and professional address along with supporting business services when you use Rikvin's virtual office services.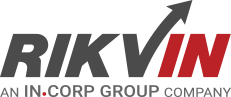 Rikvin's content team includes in-house and freelance writers across the globe who contribute informative and trending articles to guide aspiring entrepreneurs in taking their business to the next level in Asia.