Singapore has launched a Business Analytics Translational Center (BATC) to help companies manage enormous amounts of data through advanced business analytics tools.
A joint initiative of the Agency for Science, Technology and Research (A*STAR) and the Infocomm Development Authority (IDA) of Singapore, the BATC aims to strengthen the availability and adoption of analytics as an integral component of businesses in Singapore.
Analysis by Singapore company incorporation specialist Rikvin indicates that the BATC will bolster capabilities in both the public and private sectors, and in turn make the city-state more globally competitive.
Fostering Analytics Adoption
The BATC, through strategic collaborations with the IDA, will continue to focus on R&D initiatives to improve currently available industry analytics standards. Through this partnership, the BATC and IDA will facilitate networking sessions to encourage businesses and government agencies to work closer together, as well as expand current capabilities through the eventual commercialization of analytics products and services.
Moreover, the Center will tap Research Institutions of Higher Learning (IHLs) to educate engineers, IT specialists, researchers, business analysts and relevant professionals with fundamental analytics knowledge through workshops, trainings, seminars and the like.
In line with this, the BATC also plans to provide substantial opportunities to R&D trainees to develop a pipeline of high-skilled talent for practical analytics applications in various disciplines.
Analytics as a Business Tool
In his speech during the launch, IDA Chief Executive Ronnie Tay emphasized that analytics is key to deriving value from collated data. In a competitive economy, the ability to understand information such as customer behavior and consumer trends, for example, will help companies achieve business goals and ultimately translate to a healthy bottom line.
Mr. Satish Bakhda, General Manager and Head of Rikvin Operations, agreed. "The adoption of analytics is another exciting milestone in our continuous quest to boost our competitive edge through strategic and innovative infocommunications innovations," he enthused.
"Through the BATC, entrepreneurs who form a Singapore company will be able to leverage analytics to formulate business strategies, develop marketing plans, and optimize operations, among others," he added.
"Singapore is fertile ground for innovation and will continue to enhance cross-sectoral capabilities, further making our city-state a daunting financial and economic force not only in Asia, but in the world," he concluded.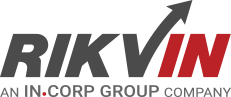 Rikvin's content team includes in-house and freelance writers across the globe who contribute informative and trending articles to guide aspiring entrepreneurs in taking their business to the next level in Asia.