A Comprehensive Guide on the Process of Incorporating a Company in Singapore
Doing Business in Singapore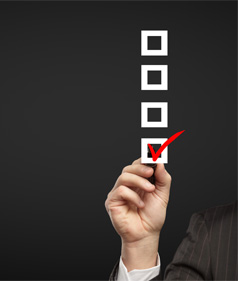 Singapore is ranked second in the World Bank's 2020 Ease of Doing Business Index. On average, the process of starting a Singapore company takes one day. Of course, the steps to start a company in Singapore can be delayed or expedited, depending on how prepared for, and experienced with, the process of starting a company you are.
The Essential Checklist
As with all things in life, the process of starting a company runs more smoothly when you make sure to meet all the requirements. Having all the necessary documentation and information prepared before commencing will make the process quicker, easier and more likely to succeed. Go through our step-by-step guide on the process of starting a company below and ask one of our experts for further advice.
Singapore Company Incorporation Checklist
Name of Company
Obtain approval for a name reservation application
 
Principal activities of Company
To obtain approval from the relevant government bodies, if required
 
Minimum share capital
S$1.00
 
At least 1 shareholder
Shareholder's full name
 
Shareholder's registered address
 
Shareholder's identification number/company registration number (if a shareholder is a corporate entity)
 
At least 1 resident director
Director's full name
 
Director's registered address
 
Director's identification number / company registration number
 
Registered office address
In Singapore and it cannot be a P.O. Box address
 
Company Secretary
Company secretary's full name
 
Company secretary's registered address
 
Company secretary's identification number
 
Requirements for a Singapore Company Director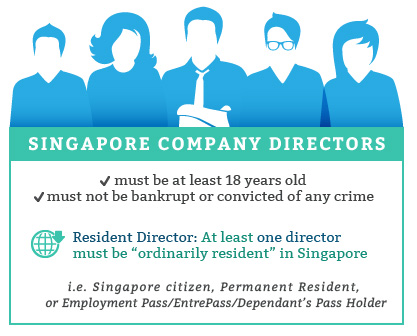 One important thing to note is that the director of your choice should fulfill the requirements as set out under the Companies Act before he or she can be appointed as a Singapore company director of the company, as follows:
A natural person of sound mind over 18 years of age (i.e. corporations cannot be a director)
Is not an undischarged bankrupt by a Singapore Court or a foreign court
Is not an unfit director of an insolvent company
Is not a director of a company which was wound up on grounds of national security or interest
Has not been convicted of any offence involving fraud or dishonesty
Has not been convicted in Singapore of any offence in connection with the formation or management of a corporation
Has not been adjudged guilty of three or more offences within the last five years in relation to the requirements of the Companies Act
Is not subject to a disqualification order under section 34, 35, 36 of the Limited Liability Partnerships Act
If your company has not yet found a local resident who is willing to undertake the role of a nominee director, do consider engaging a professional nominee director, who would be very familiar with the statutory requirements and obligations for local companies.
In addition, do note that foreign individuals are not allowed to register a company. Hence, foreign individuals or foreign corporate entities who wish to incorporate a business in Singapore are strongly advised to seek the services of a professional services firm, which would have a professional number and be able to make applications via the Accounting and Corporate Regulatory Authority's ("ACRA") electronic portal.
---
Optional Applications
Depending on your company's specific needs and requirements, your company may need to make additional applications prior to, or after the incorporation process. We run through a few of these applications that you may wish to consider.
Obtaining Approval from a Governing Authority
Particularly for industries that are scrutinized by governing bodies due to the nature of services that they provide to their clients, it may be necessary for a business to obtain approval or referral from a governing authority before they can proceed with incorporation, particularly if the desired name of the company relates to the specific nature of services. A quick snapshot of circumstances where companies would require approval is presented below:
Government Body
When it may be required*
Board of Architects Singapore
The use of the word "architect" in a name or business designation
Council for Estate Agencies
Principal activities involving "Real Estate Agent" or "Real Estate Agency"
International Enterprise Singapore
Names and activities involving "Physical Rubber", "Commodity futures", etc.
Ministry of Defence
Proposed names containing "Military" or "Defence"
Ministry of Education
Establishments functioning as and providing activities of an academic nature
Ministry of Foreign Affairs
Proposed names containing ASEAN
Monetary Authority of Singapore
Proposed names containing "bank" and its derivatives, "Finance Company" and "Finance", "Futures Exchange", "Securities Exchange", etc.
Majlis Ugama Islam of Singapore
Proposed names and activities containing or involving "Islam", "Muslim", "Halal" and their derivatives
Singapore Police Force
Activities relating to arms, explosives, ammunition
Singapore Tourism Board
Usage of the Merlion symbol or name
Entities wishing to carry out the business of a travel agent
The Law Society of Singapore
Names and activities containing or involving "Law", "Law Corporation", "LLC", "Legal", "Lawyer(s)", "Advocate(s)", "Solicitor(s)"
Institute of Singapore Chartered Accountants
Names and activities containing "Accountancy", "Accounting", "Audit", or derivatives thereof
Registry of Co-operative Societies
Names and activities containing "Co-op" or "Co-operative"
Ministry of Health
Names and activities containing "hospital", "medical clinic/centre", "dental clinic/centre", "surgery", "medical/clinical laboratory", "healthcare establishment" or any other term or name that implies similarity to these terms
*Please note that this is at the discretion of the Accounting and Corporate Regulatory Authority ("ACRA") as well as the relevant government body. For the avoidance of doubt, companies should undertake the responsibility of checking with the relevant government body.
Obtaining a Business License
For certain types of business activities, it may be necessary to apply for a business license. Examples of such business activities would include: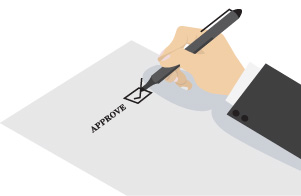 Retail stores
Construction companies
Companies dealing with import and export
Hotels and Spas
Medical clinics or associated services
Employment agency
Travel agency
Companies offering financial advisory services or any other associated services
Real estate agency
Private education services
Generally, the application procedures and documentation requirements would differ, hence it would be good to seek the advice of a professional services provider when making the application.
Employment Pass Application
Foreign individuals who intend to relocate to Singapore to run their company operations must obtain an Employment Pass. Likewise, foreign corporations intending to relocate their staff are required to apply for an Employment Pass for them.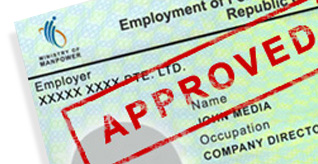 In a nutshell, the following requirements need to be fulfilled before one can obtain an Employment Pass:
Fixed monthly salary of at least S$3,600
Candidate is qualified with relevant degrees, professional qualifications or specialist skills*
Work experience
Job profile
*Do note that the Ministry of Manpower ("MOM") has additional requirements for candidates who submit certificates from tertiary institutions from India and China.
There are two means of submitting an application to MOM. The first is through online application via an electronic portal, which can only be done by a licensed employment agency or an employee of the company. Alternatively, the application can also be submitted manually. Given that the estimated processing time for the online application is much faster than the manual application (a difference of approximately two weeks), do consider engaging a professional licensed employment agency who would be able to advise you on the application.
Related topics:
Visual information on All You Need to Know in Incorporating a Company in Singapore
Visual information on the Process of Company Incorporation in Singapore

---
Completing the Singapore Company Registration Process
To complete the entire company start-up process, all companies should pay attention to these "follow-up" steps, which are just as essential. Particularly since Singapore has many business-friendly policies, thus companies should research and explore the possibility of applying for grants and other incentives. As certain grants and incentives are specifically targeted for newly incorporated companies, a company that procrastinates may end up losing out on all these incentives.
One example is the micro bank loan that is offered by various banks to new companies. This is a source of funding that comes at a relatively low fixed interest rate and does not require companies to submit extensive documentation to obtain approval.
Other matters that companies should consider would be as follows: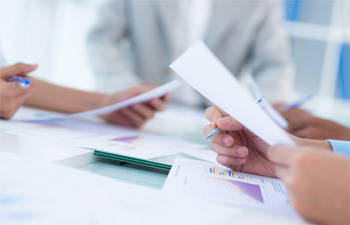 Determining the company's financial year end (FYE)
Appointment of auditors (within three months from the date of incorporation, unless deemed exempt)
Appointment of company secretary (within six months from the date of incorporation)
Appointment of tax agent
Holding of Annual General Meeting ("AGM") and filing of Annual Returns (within 18 months from the date of incorporation)
Goods and Services Tax registration
CPF registration or SDF registration
By keeping aware and on top of these compliance matters, companies can ensure that their business records remain faultless, ensuring potential investors, shareholders, suppliers and business partners will not be turned away by poor compliance records. In addition, companies that ensure that their post-incorporation matters are handled properly will not risk being subject to any penalties that may be imposed by ACRA or any other relevant government bodies.

---
One-Stop Singapore Company Registration Solution
Rikvin can help you register and launch your company in Singapore. Our specialists will take care of everything, from pre-incorporation to post-incorporation.
---