Learn about the Singapore company incorporation process in this infographic, including the requirements as well as all of the necessary documentation and information to prepare prior to registration.
What should I prepare before starting the incorporation process?
Before beginning the incorporation process, ensure that you have met all of the requirements and that you have all of the necessary documentation and information.
Here's a brief overview of what you'd need to do:
Secure your preferred company name
Decide on the company's principal activities
Prepare the minimum paid-up capital of SGD 1
Have at least 1 shareholder (either an individual or corporate entity)
Have at least 1 resident director

If you do not have a resident director, you may also engage Rikvin's Nominee Director services.

Have a Singapore Registered Office Address
When do I need to obtain approval from a governing body?
If you plan to incorporate a business in an industry that is regulated by governing bodies because of the nature of the services you provide, you may need to get approval or a referral from a governing body first. The infographic below contains a comprehensive list of scenarios in which you would need to obtain approval from government bodies.
When should I get a business license?
Certain types of business activities may necessitate the procurement of a business license. The infographic below contains a comprehensive list of examples of such business activities that would require a business license.
Who would require an Employment Pass (EP)?
An Employment Pass is required for foreigners who want to relocate to Singapore to run their businesses. Similarly, foreign corporations wishing to relocate their employees must apply for an Employment Pass.
The eligibility criteria for an Employment Pass (EP) depends on the following:
Relevant Skills
Educational Qualifications
Professional Background
What else do I need to do after I incorporate?
Some post-incorporation steps you would also need to take would be:
Opening of a Singapore corporate bank account
Determining the company's financial year end (FYE)
Appointment of auditors
Appointment of company secretary
Holding of Annual General Meeting
Filing of Annual Returns
Goods and Services Tax (GST) registration
Central Provident Fund (CPF) registration or SDF registration
The timeline for each of these post-incorporation steps differ greatly, for more information you can refer to Rikvin's Comprehensive Guide on Company Incorporation Process in Singapore.
Alternatively, you can engage Rikvin to help you incorporate your company and take care of all of the steps outlined in this article and infographic.

Related Information:
Sign up with our Singapore Company Incorporation Services
What are the Incorporation options for Singapore residents
What are the Incorporation options for Foreign companies
Incorporation options for Singapore Foreign individuals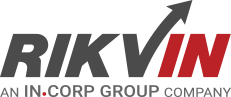 Rikvin's content team includes in-house and freelance writers across the globe who contribute informative and trending articles to guide aspiring entrepreneurs in taking their business to the next level in Asia.